As he is known to do, Dr. Brent Blue raised a minor social media uproar June 30 when he posted an update to Facebook saying his Emerg-A-Care clinic would no longer report COVID-19 test statistics.
"The test statistics seem to contribute to the ongoing panic and anxiety and do not serve any useful purpose that I can see at this point," Blue wrote.
Blue, with 2,177 Facebook friends, has amassed an active audience for his posts throughout the outbreak. The reaction to this one — 96 reactions and 77 comments as of Tuesday evening — was no different than to previous ones, with many applauding Blue's penchant for bucking the system and others decrying a move they thought would diminish public understanding of the virus' spread.
As it turns out, the move may be mostly symbolic, because the data is still reported to the Wyoming Department of Health.
"Both positive and negative test results are required of hospital and private labs with electronic reporting capabilities (as mandated on the reportable disease list)," Health Department spokeswoman Kim Deti said in an email. "We have received negative test results from the major reference labs since the beginning of the pandemic."
When the coronavirus outbreak began, the Teton County Health Department received information from Blue's clinic and St. John's Health because the state department wasn't regularly reporting COVID-19 statistics to counties. Blue's data was instrumental during that phase because he ran one of only two testing sites in Teton County.
That data helped Teton County Director of Health Jodie Pond calculate a positive rate — the percentage of tests that come back positive. That rate is one of the metrics public health officials use to make decisions on social distancing and economic lockdown measures.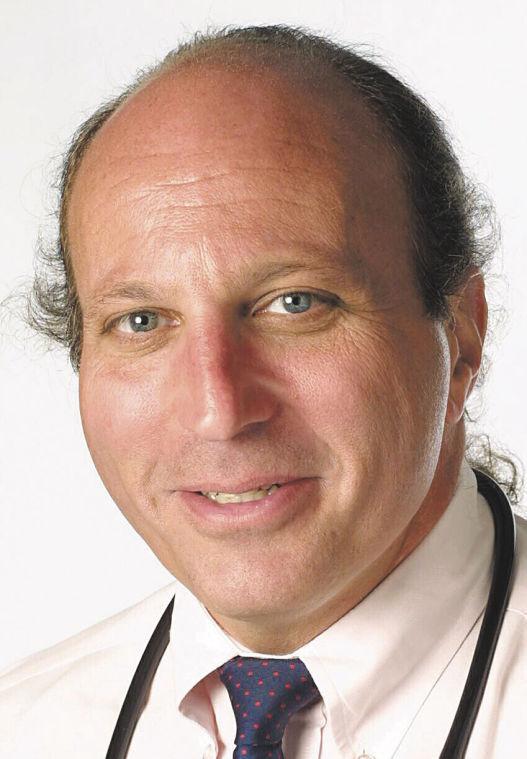 Now that systems are more streamlined throughout the state, Pond simply relies on the data from the state Health Department.
"There were a lot of moving parts in the beginning, so overall I think we're fine just to use the state positivity rate now," she said.
Blue took his stance on reporting because he thinks the focus on COVID-19 data creates a culture of fear based on unreliable information. With newspapers and public health officials reporting the number of positive tests sometimes multiple times per day, Blue believes the severity of the outbreak is inflated.
Beyond that, it isn't entirely clear how well the reported data reflects the outbreak in the first place. The Centers for Disease Control and Prevention has said there may be as many as 10 undiagnosed COVID-19 patients for every one that has a positive test.
Given that many of the cases found by test are mild, and assuming that most of those who aren't found also have mild cases, Blue sees the reaction to the coronavirus as overblown. He also said that since the data is so skewed by the number of missed cases, reporting his data isn't necessary or helpful.
"I see no reason to contribute to a system that is doing nothing more than making people nervous," he said.
The worry for some of the commenters on Blue's original post was that by only reporting positive cases (which he is required to do), he would artificially inflate the positive rate. That could slow reopenings because the positive rate is one of the six metrics state officials use to make decisions about the pandemic.
His retort to that is, again, the data is unreliable to begin with, so it doesn't matter whether he participates or not. And, since the state Health Department receives its data from the private lab he sends tests to, his decision doesn't end up affecting the rates published by the state.
All that aside, Pond said, his data could still be useful on a local level. Teton County's positive rate is very low at the moment because of the community testing event held in May where more than 1,300 people were tested.
That one event pushes the overall rate lower, but since any of those people could have contracted the coronavirus afterward, it doesn't help with Pond's understanding of the spread now. Daily updates from Blue could help because she could avoid having to wait for the state to publish data if she got it from him.
Being able to calculate a daily positive rate from Emerg-A-Care and St. John's data could give Pond a more contemporaneous picture, but she acknowledged Blue has no obligation to report his data. She pushed back against the CDC's assertion that 10 cases might go undiscovered for every one that is found, at least on a local level.
Though the country has had a "colossal failure of testing," in Teton County she feels the Health Department has done a good job of identifying cases, but some will always slip through. That isn't a case for less data, she said, but evidence a surveillance-testing program is necessary.
The struggles with data can be attributed to many things: a lack of testing early on, a high number of asymptomatic carriers, and so on. Still, Pond said, they aren't anything health officials aren't used to dealing with.
"You make educated decisions based on the information you have," she said.
"We do that all the time, but we try our best."