Ron and Jan Snuggs cruised over Teton Pass like they normally do on Thursday, headed from their Driggs home to stock up on grub and take advantage of Jackson Whole Grocer's senior day — good for 10% off.
But this time their drive down Highway 22 was at dawn. They arrived at 6:57 a.m., three minutes before the doors opened exclusively to seniors and other residents whose health ailments have made them most vulnerable to the COVID-19 pandemic.
"There were a lot of people there," Jan Snuggs said. "They had enough stuff, toilet paper and most everything else, and everybody was doing a good job social distancing."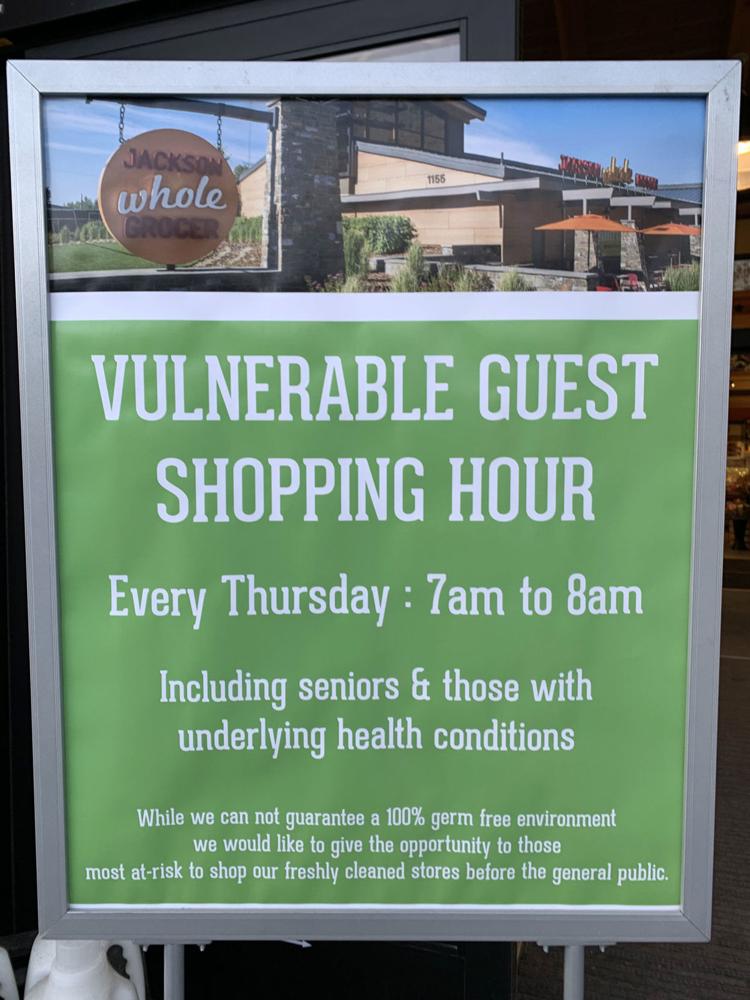 A few minutes after 8 a.m. — when the common folk were admitted inside — Jackson Whole Grocer General Manager Tom Scott put some numbers to the inaugural "vulnerable guest shopping hour," which proved a big hit. Running a quick report, he determined that there were 81 customers and that they picked up 1,506 items that cost nearly $7,000.
Seniors who strolled out the door and agreed to talk to the News&Guide were unanimously appreciative for changes at grocery stores around Jackson Hole that prioritize their health and access to their products. The temporary changes, triggered by coronavirus, include exclusive access hours at Jackson Hole's three major grocers, but also some delivery and call-ahead pickup services.
Frances Pollak was shopping at Jackson Whole Grocer Thursday morning for herself, but also for her octogenarian husband, who is immunocompromised with a severe respiratory condition — and hadn't been in public in three weeks. She stocked up on "everything," though mainly fresh foods.
"I haven't been hoarding, but we're very healthy eaters," Pollak said. "I've been trying not to eat any of our nonperishables so we have them when we need them, so I got fresh eggs and vegetables and stuff like that."
"It's a wonderful thing they're doing," she said. "I'm almost 71, my husband is 89, and it's a very scary time."
Grocers, large retailers and pharmacies adding shopping hours for seniors and other vulnerable people has become the standard around the nation during the COVID-19 era. Stores like Trader Joe's, Target, Walmart and others have all gone that route. Typically, the designated hour is being set for the first hour or two of the day a store is open.
Here in Jackson, Smith's Food and Drug has devoted the 7 to 8 a.m. hour on Mondays, Wednesdays and Fridays to senior citizen shoppers. At Albertsons the set hours for senior citizens and other at-risk people, like pregnant women, is from 7 to 9 a.m. on Tuesdays and Thursdays. Whole Grocer has set aside the 7 to 8 a.m. hour on Thursday.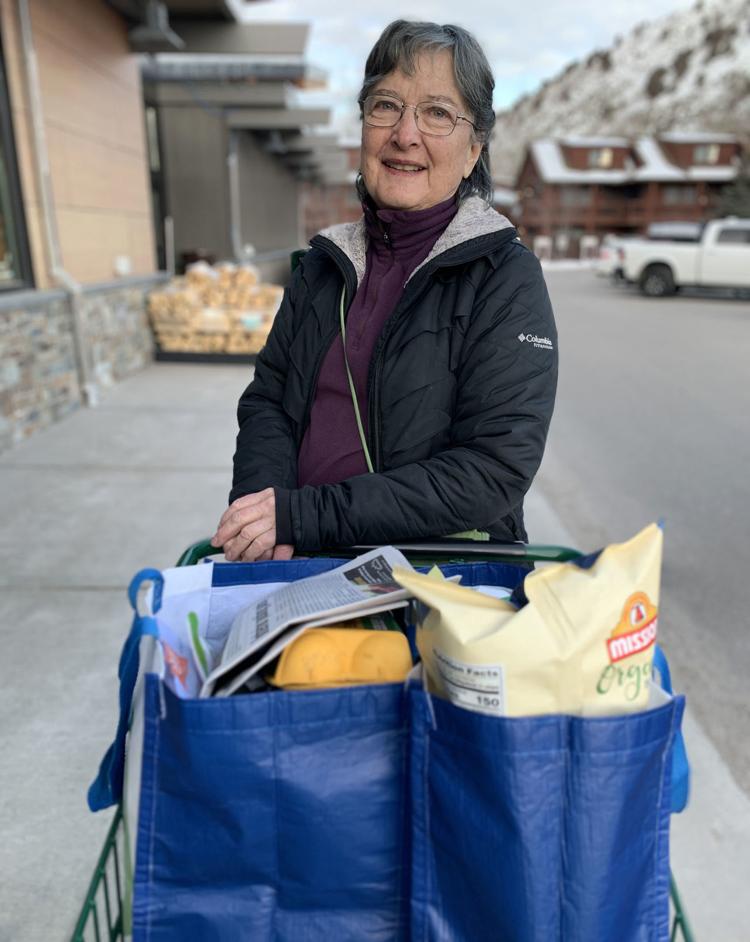 Lacey Davidson, Whole Grocer's marketing manager, staffed the front door during the morning rush. She reported that all went smoothly, even with more than one shopper entering, on average, every minute.
"This time was the hardest," Davidson said. "There was like a day's notice. It'll be great next Thursday, when more people know about it."
Sandy Shuptrine wheeled out her Whole Grocer goods around 8 a.m., just before Whole Grocer's vulnerable hour eased to a close.
"It's very appreciated," she said, "and the store was well stocked."
Shuptrine said that grocery shopping anytime is an "OK" affair at best, speaking personally. And her experience Thursday, she said, was no worse than the rest of them.