St. John's Health is working to offer another option for people who think they might have COVID-19 or are concerned about their symptoms.
Despite the snow, hospital staff are setting up a large triage tent outside today for in-person evaluations. They'll train workers Tuesday and be open during normal business hours Wednesday.
In doing so, the hospital joins other medical facilities across the country that are trying to expand capacity to deal with a potential surge of patients. Conducting medical evaluations outside the hospital's four walls could keep a sick patient from spreading the virus within the hospital and infecting additional patients and staff.
The tent, which will be operated by emergency department staff, is geared toward community members who might be struggling with virtual measures in place so far and are directed to come in after a phone evaluation.
"If people aren't comfortable with the hotline and with telehealth, they can be evaluated," said CEO Paul Beaupre. "We're trying to do everything possible."
The hospital is also ramping up telehealth training for non employed physicians like pediatricians and obstetricians who don't have access to enough protective gear to communicate with patients in the event a positive case is confirmed and their offices close as a result.
There are still no confirmed cases of COVID-19 in Teton County. Eleven tests that were pending over the weekend came back negative as of Monday morning.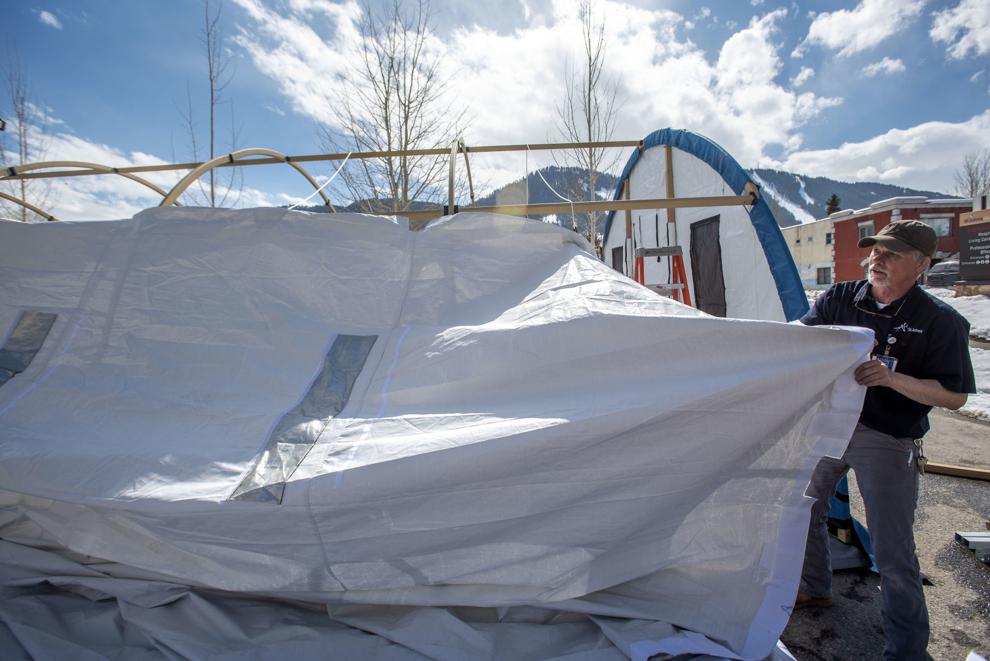 Right now, patients with potential symptoms of the virus should still stay home and call for directions. The local hotline is 307-739-4898, option 3. Anyone with fever, cough or influenza-like illness, regardless of travel history, is asked to call. The line will be staffed from 8:30 a.m. to 7 p.m. weekdays and from 9 a.m. to 5 p.m. Saturdays and Sundays.
You should not show up at the hospital if you think you have the virus unless directed in the phone evaluation to do so. Beaupre said it will be at least a couple of weeks until St. John's has access to "good reliable tests" on site. Once those exist, he plans to set up a drive-through testing center like those already seen in states like Washington and Colorado.
But if you have shortness of breath or are unable to catch your breath, call 911 or go to St. John's Emergency Department at 625 E. Broadway. You must call the Emergency Department at 307-739-4898, option 1, before you get there to receive instructions on using a separate entrance and to allow staff to prepare for your arrival.
If you have other health concerns that would normally prompt a call to an ambulance, proceed as normal.
"People are getting very confused about this," Beaupre said. "If they're concerned they have the virus, stay home. For all other health reasons, come as you normally would. Anyone that normally would be coming to the ER because they are concerned that they're having other problems should still come to the ER."