If you experienced delayed results using the Curative kiosk for COVID-19 testing in the past few weeks, you aren't alone.
Due to a statewide transition from spit to shallow nasal swab tests, Curative labs have been backed up as the company works out kinks in the new system. Teton County residents have reported waiting up to 96 hours for their results, though Blake Lackey, director of operations at Curative, said they're starting to cut those times back to the target 48 hours.
"Anytime you roll out a new product there are going to be some friction points," Lackey said. "We're a startup focused on learning lessons."
Curative may be a startup, but it's one of three COVID-19 testing models supported by the Wyoming Department of Health. That state-level funding makes it possible for Jackson Hole locals and visitors to access testing free of charge.
Lackey said the new nasal swab model has higher efficacy and can also detect Influenza A and B and Respiratory syncytial virus, commonly known as RST. Those additional detections could be crucial for children heading back to school this fall.
The other option for PCR testing in Teton County, which is helpful in detecting variants, is Vault. Vault tests can be ordered online or picked up for free outside the Teton County Health Department located at 460 E. Pearl Ave. It is a saliva-based test that can be self-administered at home. Results are typically returned within 24 to 48 hours.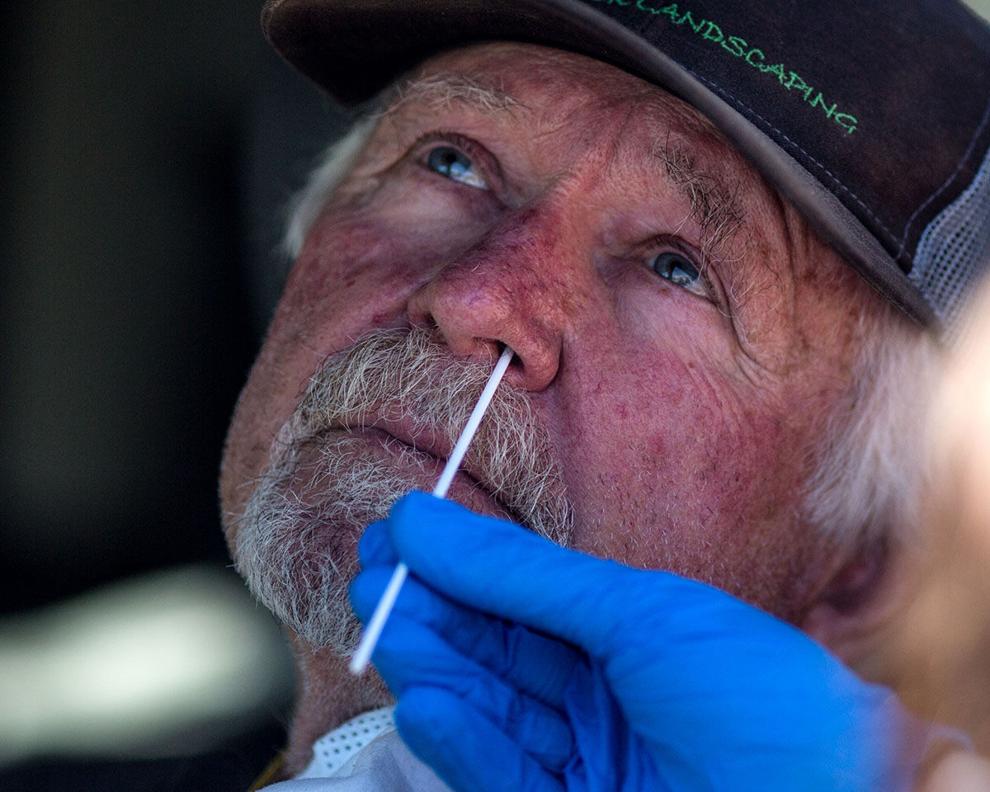 If you are symptomatic, even if you've been vaccinated, the Teton County Health Department recommends scheduling an appointment with St. John's Health. There, patients are examined by a provider and can receive a rapid test, which typically returns a result in less than 24 hours.
Rapid tests aren't free in Wyoming; the ones at St. John's cost $170. Some insurances cover the cost, and those without insurance can receive rapid tests free of charge thanks to the Health Resources and Services Administration's COVID-19 Coverage Assistance Fund.
"Cost shouldn't be a reason not to get tested," said Rachael Wheeler, public health response coordinator for the Health Department.
Over the past two weeks, the Health Department has seen an increased number of people get tested, which Wheeler said is expected given the rise in cases.
From June 30 to July 14, the last reporting period, Teton County had 40 COVID-19 cases, 12 of which were visitors. St. John's is also reporting an uptick in the number of patients hospitalized with more severe COVID-19 symptoms.
The Delta variant has not yet been detected in Jackson, but Wheeler said due to the delay in genotyping, most variants start circulating before there is a documented case. Her department is recommending all individuals get vaccinated to slow the spread of the virus and the new variant.
"The only way you know if your cold is just a cold is to test," Wheeler said.
There is also concern that the rapid tests might not catch the Delta variant. PCR testing appears to be the most reliable, so if you can spare the time to wait for a result, Vault and Curative tests might be the best options.
Teton County has not changed its mask policy, but crowded, indoor spaces continue to be the most common points of transmission. If you believe you might be symptomatic, health officials recommend avoiding those spaces, wearing a mask, and getting tested as soon as possible.