Teton County's new COVID-19 sewage surveillance program may be facing a bit of a blockage.
The Town of Jackson's wastewater treatment plant is sending samples of the community's fecal matter off to Biobot Analytics, a startup spun out of three Boston area research hubs: Massachusetts Institute of Technology, Harvard University and Brigham and Women's Hospital.
The samples Biobot has processed to date have cost $100 each — the price of the testing kit and shipping.
But in June the company is expected to increase the price to $1,200 a test.
"That may make this project difficult to fit within our health department budget," Teton District Health Officer Dr. Travis Riddell said during Friday's COVID-19 community update.
Riddell first announced the program in mid-April, touting it as an innovative tool to track prevalence of COVID-19 in the county.
"I do think that this is an interesting technology to give us a 30,000-foot surveillance-type view," he said.
Jackson Wastewater Manager Johnny Ziem took it a step further with a poetic turn.
"There's no secrets in the sewage," he said. "When it comes to seeing what's being produced by a human body, you cannot hide that."
Researchers globally — from Bozeman, Montana, to Paris — are looking at wastewater as an inexpensive tool to get nearly real-time data on a community's viral load.
People infected with SARS-CoV-2, the virus behind COVID-19, have been found to shed detectable viral matter in their feces. When those people relieve themselves in a toilet connected to Jackson's sewer system — a population that includes all of the town and about 20% of the county — those viral particles end up in the wastewater, which can be sampled. The samples reveal a rough estimate of how much viral material turned up in the wastewater on a given day.
The program has been up and running in Teton County for a few weeks, with a repurposed robot digging into the wastewater influent once a week to collect samples. The idea is to get good baseline data against which health officials could compare weekly measures of viral quantity in the wastewater stream. A spike could be an early warning sign of a resurgence, which is likely as the economy begins to reopen.
The first two data points that came in, however, show that more information is needed.
The first sample, taken April 14, contained about 12,000 viral copies of the coronavirus per liter of sewage, leading Biobot to estimate there were 80 coronavirus cases in Teton County. The same day the county reported 46 active cases of COVID-19, including both lab-confirmed and probable cases. Thirty-seven people had recovered.
The second, taken April 21, showed over 24,000 viral copies, which Biobot penciled to a 180-case estimate. That day the county reported 24 active cases with 68 recovered.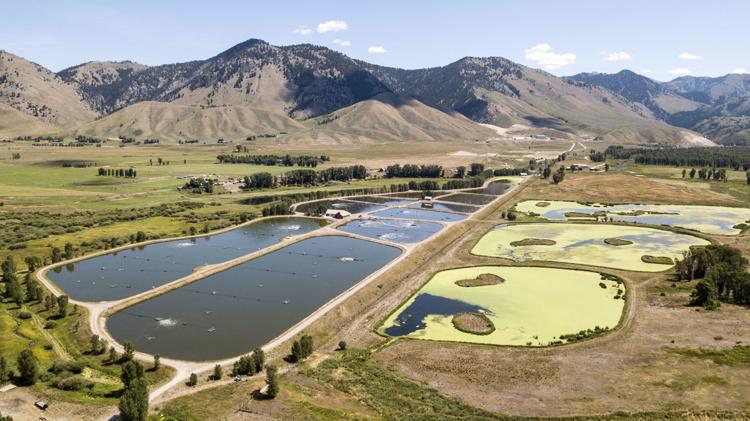 The estimate "depends on a number of variables that are subject to change," Riddell said Friday, adding that he isn't putting much "stock in the translation to actual numbers."
But Riddell emphasized that watching whether numbers are trending up or down could be helpful.
Ziem also raised some other unknowns.
"If someone recovers and they have the antibody, do they still shed RNA material in their stools?" He said. "Nobody knows that because it hasn't been tested."
Riddell wants to see the sewage surveillance carry on.
"I'm hoping we're able to find either another vendor or a way to work with this vendor," he said, "and continue with this project."