Instead of Kirsten Corbett's family heading to work and school this week, everyone pulled up a spot in the house and opened their computer. Corbett, her husband, Dave Simpson and daughter, Marisa, have all been relegated to remote learning or work.
"We're still getting the systems set up," Corbett said Tuesday morning.
Corbett's family is one of hundreds affected by the school closures on both sides of Teton Pass due to the spreading coronavirus outbreak. Though the changes to the schedule look different in Teton Valley, Idaho, than in Jackson, the outcome is the same: more kids at home.
Marisa is a student at Jackson Hole Middle School, which her mom said has one built-in advantage. All kids sixth grade and older in Teton County School District No. 1 have school-assigned iPads on which they do homework and turn in assignments. With that infrastructure already in place, switching to remote education has been smoother.
However, having the whole family work from home has had some unforeseen challenges.
"Our wireless isn't working seamlessly," Corbett said. "Her iPad works great on wireless but not on a hard connection. We've been having to juggle that, and we're juggling schedules and interactions."
Kids jumped straight into remote education after district administrators opted to close schools for the week preceding spring break. The announcement came after Eastern Idaho Public Health said Saturday night that a Teton County, Idaho, woman had contracted the virus following out-of-state travel to an affected area.
The school district said last week that a confirmed case in Alpine, Jackson or Teton County, Idaho, would be an immediate trigger to close. Administrators waited until the next day to announce the closure, sending an update to parents Sunday morning outlining a plan that covered this week and spring break.
"It is our opinion that being proactive rather than reactive at a time like this is the best way we can support our community," school board Chairwoman Betsy Carlin said in the update. "Even if it saves one life, it will be worth it."
For this week, students are working remotely on a host of assignments sent out by their teachers. Middle and high school students are using the iPads for nearly everything, while elementary school students have a mix of electronic projects and paper handouts.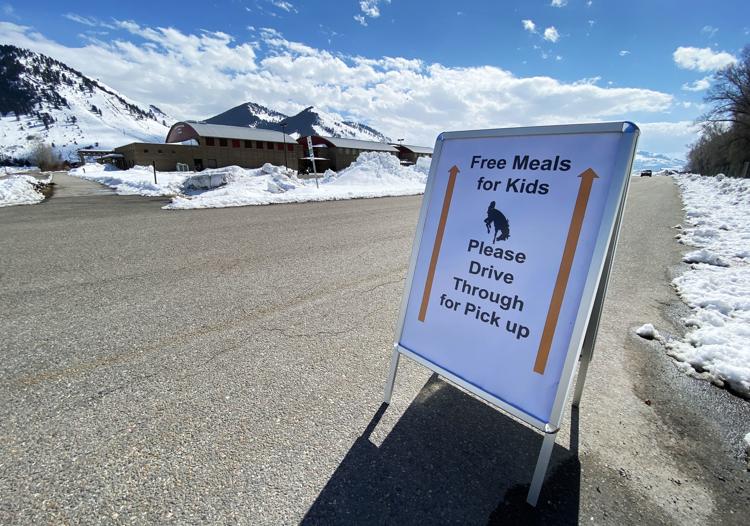 "The school district has done an amazing job of reaching out and setting up times to call into the teachers," Corbett said. "They've been great at getting us the assignments for the week. It's amazing how fast they have moved."
Students' counterparts in Teton Valley have a slightly different schedule. Their daily routines when school is in session rely less on electronic devices, so teachers and administrators need time to plan for home-based education.
Those students have this week off school so teachers can make those plans. Then students will engage in their studies from home the following week. From March 30 to April 3 they will be on spring break, and Teton School District No. 401 administrators plan to make a decision on post-spring break moves later.
The Idaho district will consider many factors in its planning week, but one is particularly critical to students' success, internet access. Superintendent Monte Woolstenhulme told his school board Sunday night that an informal survey of students found that 15% to 20% might not have adequate internet access for remote education.
"We want this to be fair and equitable to everyone," he said. "If this put students who are at risk at a disadvantage, that's a huge concern to me and the admin team."
Things look different on the Wyoming side of the pass. Teton County School District No. 1 surveyed students and estimated about 5% don't have Internet access or devices like iPads or a computer at home.
"We know it's a fairly low percentage of families, but anyone who can't access the materials, that's going to be a concern for us, for sure," information coordinator Charlotte Reynolds said.
Some elementary schools have no students without Wi-Fi. Another has one family without it by choice.
The district uses a platform called Canvas for secondary students to access homework and assignments from home already. These middle and high school students have always needed the internet to access Canvas. The issue is that some students without Wi-Fi at home could have used school campuses or the library to get work done in the past, but not for the time being due to mass communitywide closures.
Reynolds said the school district is working with community partners to figure out a creative solution for Wi-Fi without social exposure. That could look like opening up Wi-Fi at other public buildings and having people pull up and park in front to use the internet from their cars. (Teton County Library's Wi-Fi service remains active 24/7 outside the perimeter of the Jackson building.) The solution for longer-term distance learning is still in the works.
"That's being explored," Reynolds said. "It hasn't been finalized yet, but that's one thing we're looking at."
Once schools identify individual needs, there's talk of providing printed copies of readings, worksheets and more for students who need it.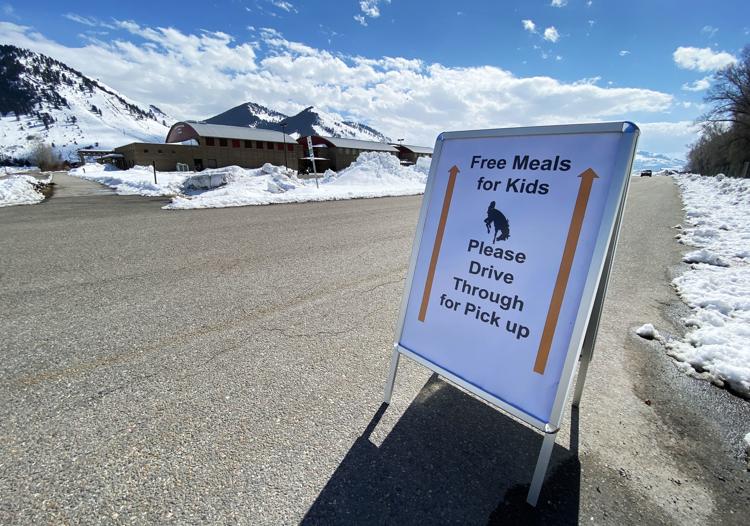 "It's obviously very important that all kids have access to the materials they need, however long this may be," Reynolds said.
Elementary school teachers are calling all their students to check in and answer any questions. Students and families in secondary schools can expect to receive a call from their FLEX teacher sometime during this week, too.
Schools are tackling how to put the wheels in motion on remote learning this week before turning their eyes to the future. Next week is spring break, which gives teachers, staff and administration some time to tweak and fine-tune operations if closures remain in place once students return. A longer-term plan will be announced by April 3.
One thing the district will consider during the next couple of weeks is how to use its hourly workers, like bus drivers and custodians. This week all employees are working to help run the school meals program, keep the lights on in the buildings and disinfect what they can.
Employees won't be left out in the cold, Reynolds said, and if their normal roles don't fit into a prolonged closure, the district will reevaluate and find new tasks for them, like deep cleaning the facilities. Besides the fate of hourly employees, there are many questions to be answered.
Is video chat an option for conducting discussions or creating a virtual classroom? School devices have built-in filters that prevent apps like Zoom, which many offices are now using to host meetings for their remote workers.
School staff are busy figuring out which educational apps could work instead. What about standardized tests? The timing and delivery of WY-TOPP is also up in the air. It's currently scheduled after spring break, but even if students return to school at some point it wouldn't be ideal to test them right away after time away from the educational setting and routine. Reynolds said the district is waiting for guidance from the Wyoming Department of Education.
"We're using these few days before spring break as a really good trial run to figure out what works, what doesn't and what adjustments need to be made," Reynolds said.
One change that might be noticeable following spring break is the return of University of Wyoming students. The college announced Monday that it would conduct all classes online for the spring semester that starts March 30 following spring break.
Students with no other housing options may use the residence halls in Laramie, but most have been asked to conduct their studies from their hometowns. Similarly to the Teton-area school districts, the university is assessing students' connectivity capability and developing plans to help those without internet access or devices find solutions, acting President Neil Theobald said during a Monday board of trustees meeting.
Graduation is expected to happen on time and on campus following the spring semester. But with the future containing so many unknowns, many of the plans schools are putting in place now could change or be extended after spring break.
Dealing with that uncertainty, or learning to do so, is something parent Kirsten Corbett sees as a positive from this situation. She is happy to be at home with her daughter and available to answer questions about her coursework, a luxury she doesn't always have.
And if Corbett's work as the communications manager at the Jackson Hole Historical Society and Museum has taught her anything, Jacksonites have a storied history of hardiness to draw on as they work across the table from their children.
"Working at the Historical Society, we were looking at stories of homesteaders and how strong and resilient people were," she said. "We have to do the same thing. We have to look at what are the opportunities: How can we shift things around and be creative?"