Teton County's local regulations are again at issue in Cheyenne, as state lawmakers seek to squeeze the most revenue possible out of state trust lands in Jackson Hole.
The main parcel in question is a 640-acre inholding in Grand Teton National Park, set aside at Wyoming's founding to help pay for public institutions, and primarily education. It's just one of many such parcels throughout the state and the county. But its unique value — nearly $40 million in a 2016 appraisal — has drawn the attention of state lawmakers looking for low-hanging school funds.
A bill in the House of Representatives would require the Office of State Lands and Investments, which oversees the state's 3.5 million acres of trust lands, to solicit development proposals for this sage-brush-strewn plot overlooking Kelly Warm Springs, and all other trust lands in Teton County. Though the bill didn't initially single out Teton County, it was later amended to focus on the region with the most unrealized financial potential.
House Speaker Steve Harshman, who ran a similar bill last year (this time it's sponsored by the Committee on Capital Financing and Investments), said, "we've got to give these lands a job."
With legislators still struggling to meet the constitutional requirement to adequately fund education, any extra revenue is welcome.
"I don't know how this is going to turn out," Harshman said, adding that they might get 50 proposals, or zero. "It's just one more little partial step in helping to do our fiduciary duty on these lands."
The proposals can include commercial, retail, recreational, agricultural and residential development. Though the list originally included industrial development as well, that has been removed. A Natrona County Republican, Harshman said that "nobody wants to see anything crazy happen."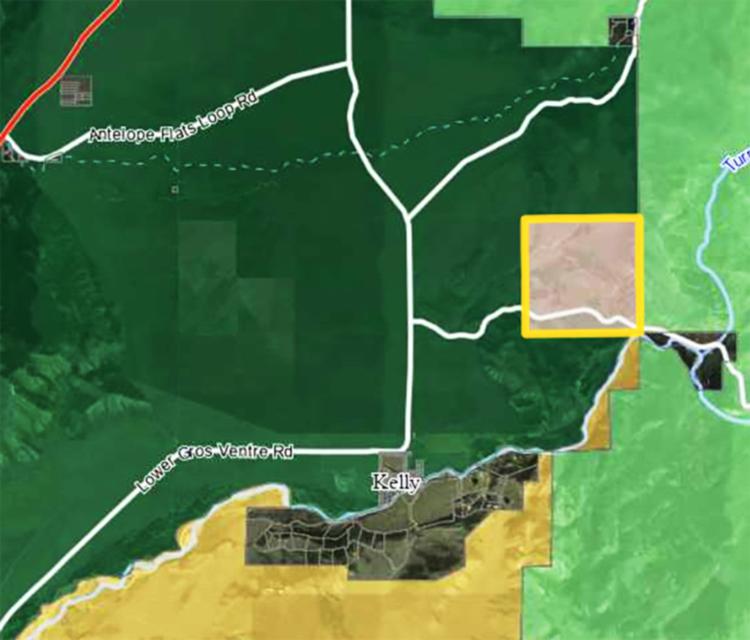 Rep. Andy Schwartz, a Teton County Democrat, noted it would be difficult, if not impossible, to build the infrastructure necessary to service such a remote area. But with the potential for a large-scale project of some sort, he tried to pass an amendment that would have required any development to abide by the county's land development regulations. It failed.
Such regulations have offended the sensibilities of some legislators from around the state. Several bills in the 2019 session took aim at local control in Teton County, including one that would have eliminated a key housing program that requires developers to either build affordable housing or pay a fee in lieu.
Two representatives at the meeting Monday referred to Teton County's policies — embodied by the Comprehensive Plan, a guiding document crafted over years of public hearings and public input — as "whims."
"While I certainly respect that this is a little bit different area of the state," said Rep. Tyler Lindholm, a Republican from Crook and Weston counties, "we do not want to tie ourselves to the whims of a city council or a county commission for one area."
Besides Schwartz and his fellow Teton County representatives, some lawmakers came to Teton County's defense. Rep. Cathy Connolly, an Albany County Democrat, argued that communities take these local planning processes seriously, and therefore the state should too.
"That's exactly what we want our counties and local communities to do," she said, "is to come up with comprehensive plans that are thoroughly vetted by those local communities."
Though Schwartz's amendment failed, Rep. Sandy Newsome, a Park County Republican, did pass another amendment to remove the possibility of selling the parcel. That leaves open the possibilities of transferring, leasing developing or exchanging it.
Some preferred to keep the flexibility of being able to sell it, if that offered the best financial outcome. But Schwartz said that when the Legislature sold another trust parcel in the Antelope Flats area in 2016 for $45 million, it failed to create a revenue stream for the state. Plus, any land sold today will likely increase in value significantly in just a few years.
With that amendment the bill passed in the House of Representatives by a vote of 34-25 on Tuesday. It will now go to the Senate.
The Grand Teton parcel is currently leased for grazing by Patricia Hardeman, who subleases it to Glenn Taylor.
Altogether, Teton County's roughly 4,600 acres of state trust land generated about $100,000 in 2017.