The Wyoming Legislature has been abuzz this week with a number of high-profile bills — and topics — filtering through the House and Senate. Some would directly impact Teton County, and others have animated conversation around Medicaid expansion, abortion rights, taxes, power generation and voting.
We've rounded up a few of the bills here.
House Bill 164, co-sponsored by Teton County Rep. Andy Schwartz and Sen. Mike Gierau, passed the committee on Monday in a 5-2 vote.
The legislation authorizes Wyoming to sell a square-mile Grand Teton National Park inholding to the National Park Service, though it's saddled with a potential poison pill of an amendment that requires any sale must fetch $500,000 an acre.
At 640 acres in size, that puts the basement sale price for the land at $320 million — 820% of the 2015 appraised value of $39 million.
"That's a problem, but maybe we could amend it out," Schwartz told the News&Guide. "The bill has an expiration date of 2025. In my mind, the most important thing is to get the bill passed."
The Legislature's blessing for the land sale is required because the Wyoming Constitution otherwise requires that all state lands disposed of be sold at a competitive auction.
Medicaid expansion clears first hurdle
Senate File 154 would expand Medicaid to all Wyoming residents under 138% of the federal poverty line in accordance with the Affordable Care Act.
It stipulates that in the future should the federal contribution to the expansion fall below 90% or the overall federal Medicaid contribution fall lower than 55%, the state could opt out. President Joe Biden's administration has offered the state $120 million in extra payments to expand the program this year.
The Senate Labor, Health and Social Services Committee passed the bill to the full chamber on a 3-2 vote.
Sales tax could be ballot item in every election
The town of Jackson is following House Bill 179 closely, as the measure would allow for municipalities to vote on sales and use tax in any election. A similar bill from last session limits votes for such a proposition to a general election. But this version of the bill strikes that wording.
The House Corporations, Elections and Political Subdivisions Committee unanimously recommended the bill's passage.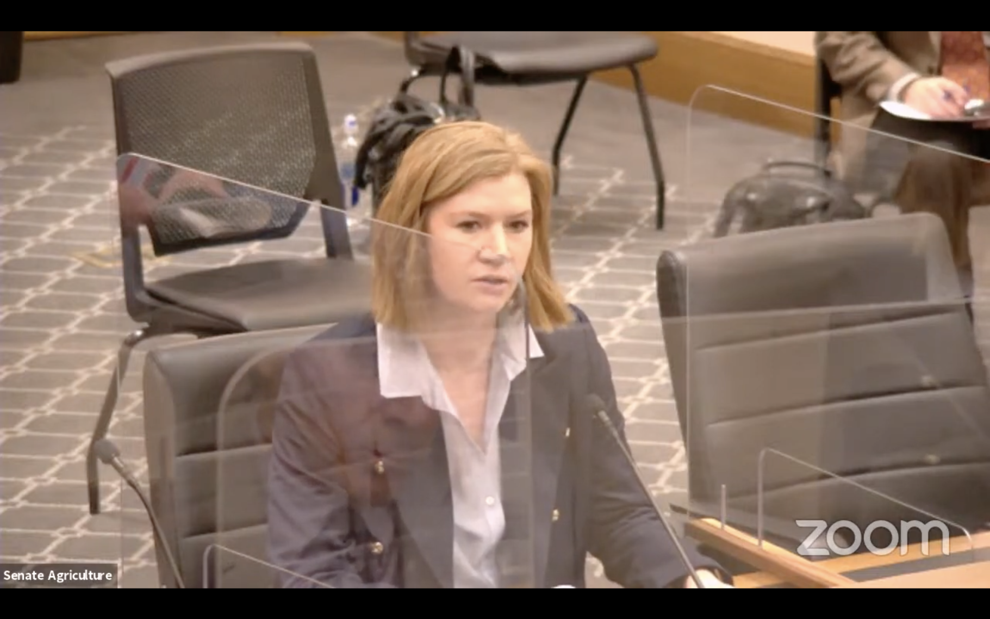 Land use bills could impact Teton County
Senate File 157, a statewide extension of the Gills' fight to develop 26 acres of their land in northern South Park, would eliminate municipalities' ability to condition access to utilities like sewer systems on deed restrictions that limit property values.
Town Councilor Arne Jorgensen has said the bill threatens local control, but others, including Nikki Gill, insist it's a pro-property rights measure.
The Senate Agriculture, State and Public Lands & Water Resources Committee advanced the bill unanimously Thursday. It recommended dropping part of the bill that would impact county commissions after the Teton County Board of County Commissioners voted to approve the Gill family's sketch plan.
The other bill, House Bill 158, would cement the primacy of zoning over "land use plans" like the 2012 Jackson/Teton County Comprehensive Plan. The bill could impact how the Jackson Town Council and Teton County Board of County Commissioners make land use decisions.
The House Appropriations Committee advanced the bill unanimously Tuesday.
Teton Pass ticketing moves to House
The Wyoming Senate has cleared the way for using cameras to automatically ticket overweight trucks and illegal trailers on Teton Pass.
Sen. Mike Gierau, D-Teton, has vigorously supported Senate File 3, asserting that it's a necessary safeguard on the pass.
Cameras now do take pictures of illegal vehicles when they cross from west to east. But Wyoming Highway Patrol cannot mail violators tickets and instead has to catch them in the act.
This bill could change that, and it passed the Senate with a 19-11 vote in favor.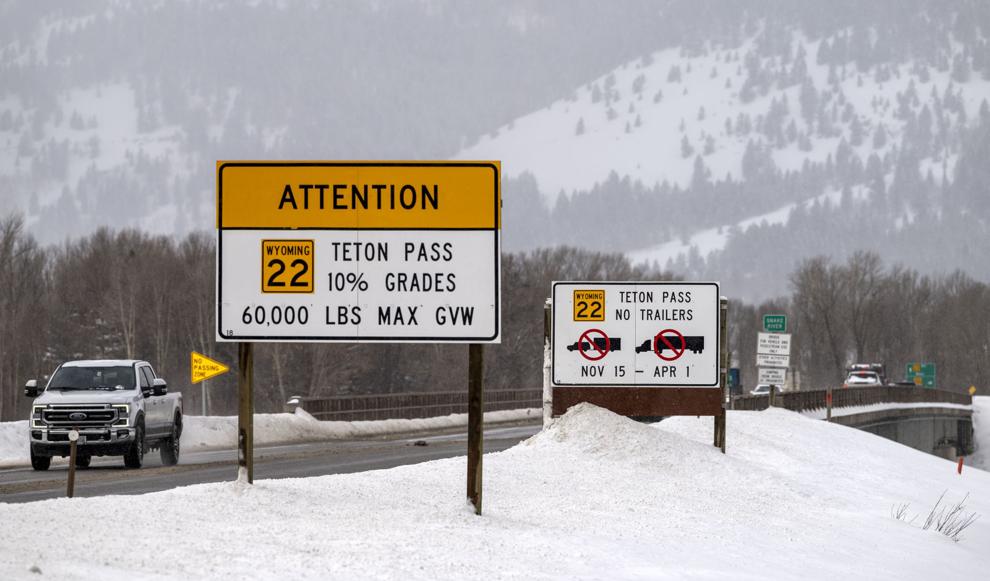 Voter ID bill passes House
The Wyoming House has passed House Bill 75, which would require voters to show some form of photo ID when they show up at the polls on Election Day.
Proponents of voter ID laws claim they prevent in-person voter fraud and increase election confidence. Opponents maintain that little fraud of that kind occurs and that requiring photo identification restricts voters' rights to cast their ballots.
The bill passed 51-9, a more or less party line vote where Republicans voted in the affirmative. Teton County's representatives in the House voted against the measure.
Sales tax hike would offset school cuts
Every five years, the Wyoming Legislature considers a "recalibration" of the state's education funding model. This year, the changes in House Bill 61 would cut some money from school coffers, but a proposed 1% sales tax increase would limit them to $22 million a year statewide. The bill is still in the House Education Committee.
Abortion restrictions considered
Though House Bill 70 wouldn't outlaw abortion, it would place several restrictions on providers, who would have to verbally tell patients the baby's gestational age and describe its developmental stage; offer an ultrasound; give information on mental health impacts of abortion, as well as government services for pregnant women; describe risks and alternatives; and obtain written consent.
The bill has been referred to the House Labor, Health and Social Services Committee.