Scott Eastman is retiring to spend more time with his kids.
That sounds a bit like the cliched reason politicians give for leaving state houses around the country, but Eastman couldn't be more sincere. He wants to maximize his time with his own children during their childhood years, something that has been tough to do while running the only dual immersion elementary school in Wyoming.
"When you're an educator you have to put your heart and soul into every aspect of your job," Eastman said. "You're constantly in service of everyone else's kids."
Many educators, Eastman included, discover an intrinsic reward in that sacrifice. Still, the choice between being the best educator you can be and the best parent you can be is a difficult one.
The pandemic lent Eastman some perspective about which side of that coin he wanted.
"This last year has really given me ... an opportunity to evaluate what's really important to me and where my priorities are," he said.
Turns out, those priorities are spending time with his kids and growing his new business, a franchise of Black Tie Ski Rentals he opened in 2019. He leaves behind a momentous accomplishment not every principal can claim: opening a brand-new school.
"It's probably one of the best experiences as a principal that you can ever have," Superintendent Gillian Chapman said. "It's exciting and it's scary. It's almost like being an artist, and you have a blank canvas in front of you."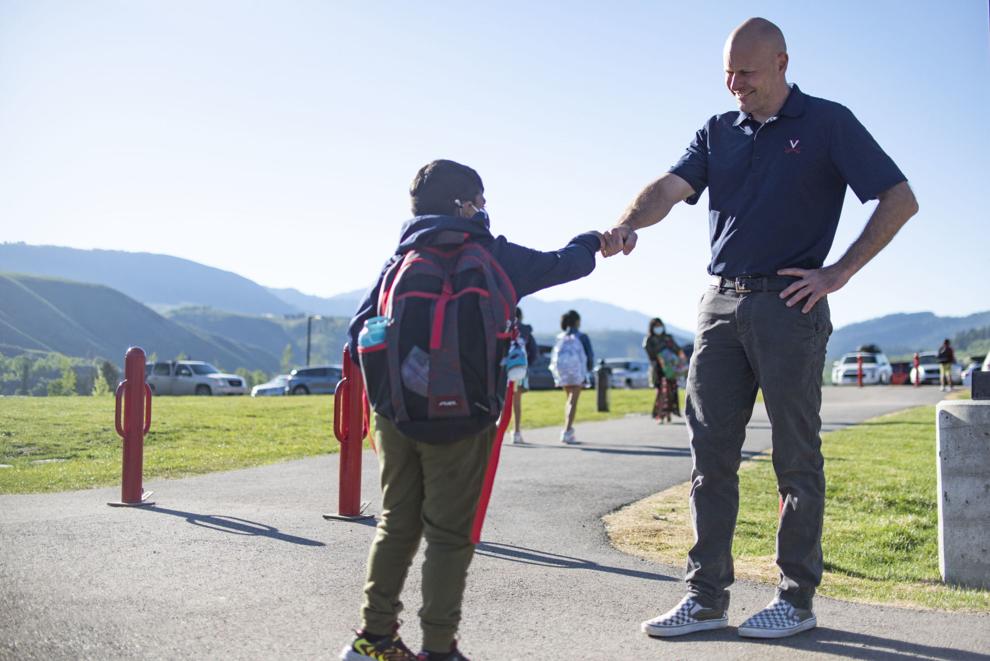 Munger Mountain Elementary School opened in 2018, giving Teton County students the chance to attend a dual immersion school for Spanish and English. Teton County School District No. 1 already had dual immersion students, but it had not dedicated an entire school to the concept.
After more than a decade of traveling the world and teaching — from Maryland to Ecuador to Chicago — Eastman started as an administrator in the district in 2010. He spoke Spanish, a skill he learned in his time in Ecuador, and was given the reins at Munger.
Chapman said he took to the role.
"Scott has become, especially over the past three, four years, a true expert in dual immersion and language acquisition," she said. "He really was integral in developing with the younger staff and the younger parents the philosophy of Munger Mountain."
That culture goes beyond just the teaching of both languages, parents and staff say. On June 9, the last Wednesday of the school year, kids gathered in front of the school to bid adios to Eastman, holding signs with messages scrawled in English and Spanish.
Traditional Spanish music blared from portable speakers; chants alternated between the two languages. Counselor Jose Rivas led the send-off, and he said the cohesion of the two cultures is an integral part of the school.
"That's the vision that you see out here with the kids right now," he said. "The language, the music, the food, the research, everything that these students have. It's been really good to share that vision."
Parents have noticed it, too. In many ways, dual immersion is meant to prepare kids for a multicultural world in which they need multiple language skills. Parent Kathy Lynch, whose three sons have attended Munger, said her boys have been comfortable talking with strangers in Spanish-speaking countries, something she attributes directly to their schooling.
"They have had experiences in their life they would not have had if they did not have those skills," she said.
However, the culture of Munger goes beyond creating language skills in white students, she said. Roughly a third of the district's students are Latino, and Munger is evenly split between native English and Spanish speakers.
Putting both languages and cultures on an even footing sends a powerful message to students whose first language is Spanish.
"It just elevates everybody," Lynch said, "because half the day the Latino kids ... totally get to be the experts."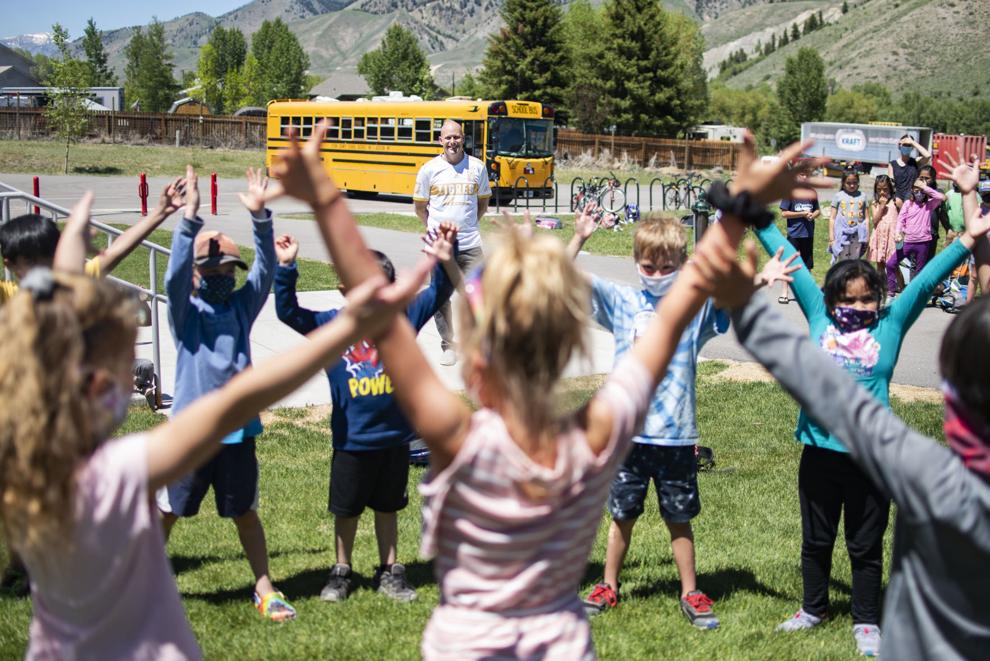 Next year Jackson Hole High School Vice Principal Dan Abraham will take over from Eastman. Chapman said she was happy to find a replacement quickly from within the district.
As he leaves education, Eastman said it doesn't feel like retirement and he won't be sitting in his "rocking chair" any time soon. Black Tie Ski Rentals has taken off, he said, and growing a business has always been a goal of his.
Expanding the ski valet service is top of mind for Eastman this summer. His rental technicians will deliver skis and boots to visitors in Teton Village, and that part of the business is primed to grow.
"We had a tremendously successful winter, and I'm just excited that I can put my full-time energy into this," he said. "I can't wait to see where it goes."
Running Black Tie Ski Rentals is a bit like working at the school schedule-wise, though the busy season is shorter. From November to April is full-bore work, but the rest of the year involves planning and developing new partnerships, tasks that are inherently flexible. That gives him the chance to be out on the water or in the mountains with his kids this summer, something he's excited to do while they're still young.
Whatever shape this next phase takes for Eastman, don't expect to see him on his porch in that rocking chair.