Going to college has always been a life-changing experience. Moving out of your childhood home and living independently marks the end of one era, the beginning of the next.
COVID-19 throws a giant wrench into that transition. The New York Times reported this month that more than a quarter of colleges in the United States will start with classes partially or fully online.
Many of the other three-quarters are changing the way life moves on campus, with health screenings, limited student movement and decreased services. Campus life, often a student's first glimpse at independently building community, will look different than it ever has.
As a news organization we don't often use our own staff as subjects, but heading into the school year we found ourselves with three interns whose decisions seemed emblematic of the larger population. All three have made different decisions regarding the next year of school, and while none are entirely happy with their choice, they're finding new opportunities regardless.
Rather than on the University of Southern California campus, Lauren Teruya's graduate school journey started in a less conventional spot: the News&Guide's newsroom. Teruya is in a one-year specialized journalism degree program, and originally her school intended to have in-person classes.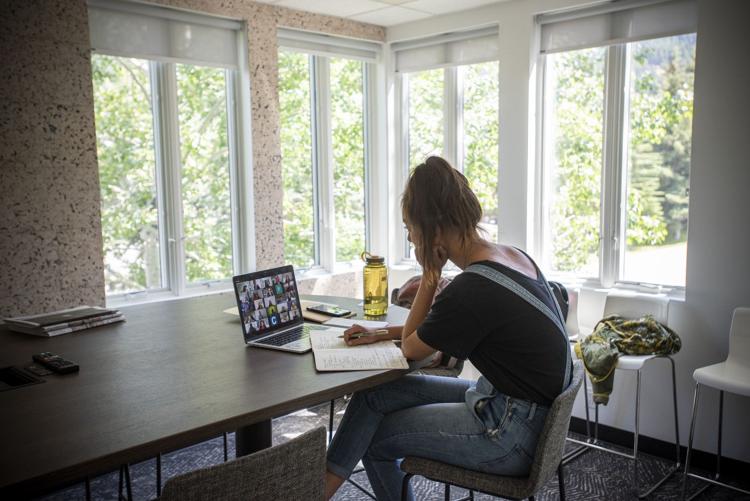 "Then literally I think less than two weeks ago the plan just didn't get approved by the state of California," she said Monday. "So everything is online."
Instead of returning to Los Angeles to complete the school year, Teruya decided to stay in Jackson. Because she has a couple of undergraduate classes to finish, too, she is taking 20 credits (that's a lot) and working part time for the News&Guide.
In a perfect world, she would have taken the year off to live the "journalism life," returning to school once the pandemic passed. However, the future is uncertain, and although the global hope is for a treatment or vaccine, she wasn't sure waiting a year would guarantee the college experience she wanted.
Given the uncertainty, she made her decision based on economics.
"School is super, super expensive, and every year tuition goes up by a couple thousand dollars," she said. "I got a scholarship for political reporting that could only be applied to this academic year. So if I decided to take a leave, they would have taken back the scholarship."
Though Teruya feels "blessed" to be able to continue working in journalism while pursuing her degree, she'll miss the on-campus experience. She spent the past three years at USC and finds it disappointing to spend graduate school in front of a screen.
"It's sad to kind of miss spending that last year with the people that I've grown to love, and the professors," she said. "I've grown to love just everything about the school and the city."
Usually students who take a gap year do something far outside their normal lives, like backpack through a foreign country or immerse themselves in service projects. Julia Hornstein might brush up on some unfinished business.
"I don't have a driver's license, so I'm working on that this fall," she said. "It feels like I'm tying up a lot of odds and ends."
Hornstein attends Yale University, which instituted a hybrid schedule in which rising freshmen would be on campus this fall and rising sophomores would learn remotely. The plan is for them to switch in the spring, but Hornstein doesn't have a lot of confidence the pandemic will subside enough to allow that to happen.
Since Yale is giving students the chance to take two semesters off with no questions asked, Hornstein decided to take a gap year. She'll spend some time back East, maybe volunteer for a political campaign, then head back to Jackson to split her time between the News&Guide and Jackson Hole Mountain Resort, where she hopes to work as a lifty.
For her it came down to the college experience.
"My classes tend to be really small seminar-style classes where you really get to know the professor and your peers," she said. "I just don't want to give up an opportunity to be in the classroom setting."
She plans on returning in the fall of 2021 for her sophomore year. Though she feels it's the best decision she could make under the circumstances, she said it will be strange to return to campus and see her friends who decided to stay in school be one year ahead of her.
"It'll be a really interesting social dynamic when I get back. ... and something I'm definitely going to have to navigate and will be thinking about navigating in the coming months," she said.
Laramie won't be the same this year. Lillian Bissell knows that her in-person college experience will be dramatically different than in previous years, but she didn't see much choice after the University of Wyoming opted for in-person classes.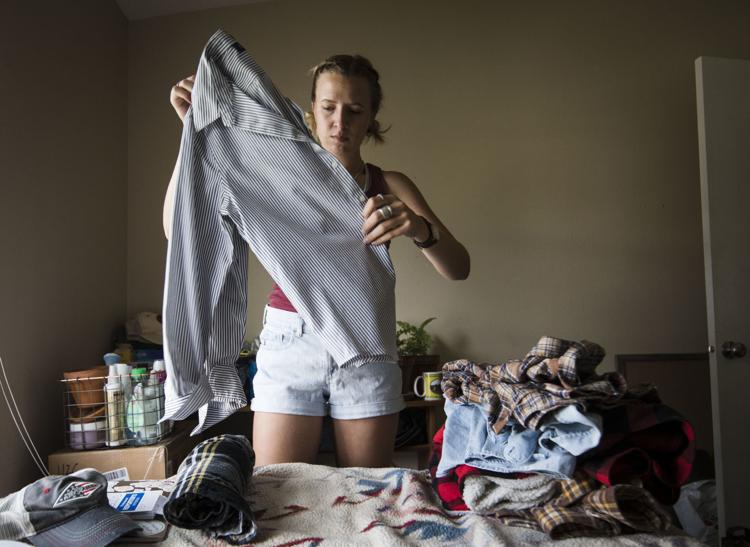 "I probably would not have made the decision to attend UW this fall if I was not worried about losing scholarships by taking a semester off," she said.
As the only one of our interns returning to campus, Bissell faces unique challenges. She's moving in with two friends, one of whom is a track athlete and will likely find herself in contact with lots of people.
Moving in with people during a pandemic is an exercise in trust, which Bissell has in her friends.
"They're really great, and I have to just trust they'll take care of themselves," she said.
On the academic side, being on campus still won't be perfect. She has only two classes in person, with the rest being remote. The school calendar is being shifted to accommodate more days of instruction into fewer weeks of in-person classes. She'll start with a few weeks of remote work, then go to class from early September to Thanksgiving break. The holiday break is extended, with several weeks of remote classes peppered in to limit student exposure to the virus.
The rising junior is excited, in some ways, to return to school and immerse herself in the community she has there. But dealing with changing decisions from the college, a twice-a-week testing regimen and the overwhelming uncertainty can be "exhausting," she said.
At this point, it's out of her hands.
"I just have to hope that it works out like it's supposed to," she said, "and that they take care of us like they're supposed to."