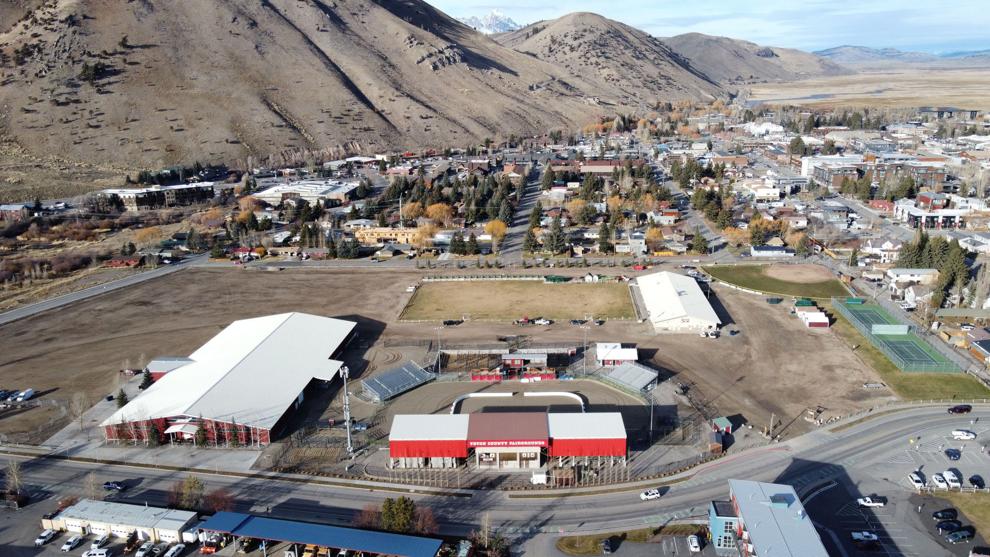 Moving the fairgrounds to build more housing in town? Now the controversial idea has a $30 million estimated price.
Teton County Fair and Fairgrounds Manager Rachel Grimes included a proposal for a specific purpose excise tax, or SPET, measure aimed at finding the fairgrounds a new home in documents ahead of a county meeting Monday.
She talked about the fair's needs, and how whether the town and county opt to relocate the fairgrounds to make room for housing could affect what she improves — and what she doesn't.
"We need to start discussing what the plan for the future is," Grimes told commissioners.
But at least one prominent landowner doesn't want to see the fairgrounds move. Another doesn't want to see people distracted from developing housing in northern South Park. And a group of activists is spinning up a campaign to keep the fairgrounds where it is.
Town councilors and county commissioners plan to officially start debating the future of the fairgrounds in January.
Finding room for new fairgrounds — it's 12.3 acres as is — could be difficult.
"I think the fairgrounds should stay right where it's at," Kelly Lockhart told the News&Guide.
His family's land in northern South Park has often been floated as a place for a new fairgrounds — if the downtown agricultural hub were to move.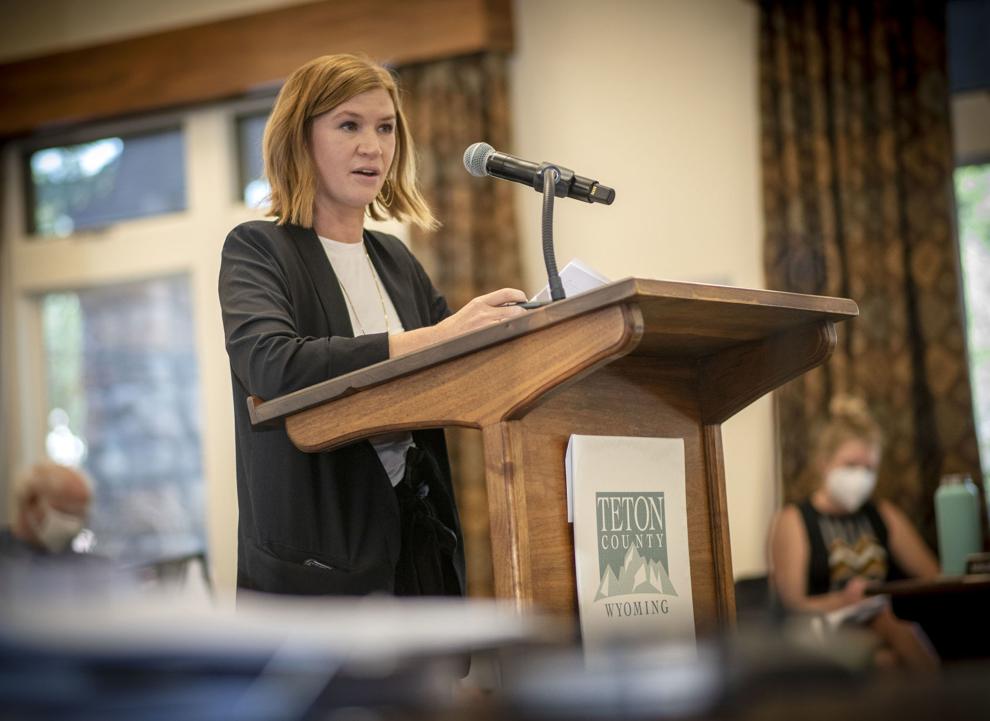 Nikki Gill, whose family owns the adjacent land in northern South Park, did not say directly whether she and her relatives would entertain the idea of selling their land for a new fairgrounds site.
Instead, she wanted to keep people's attention focused on planning efforts now underway to build what could end up being more than 1,000 homes on her family's land.
"Meaningful workforce housing now in northern South Park is our family's priority," Gill wrote in a text. "We need to rezone northern South Park for density without any more excuses. Another far-flung delay of workforce housing that frankly may be a political rodeo? No thank you."
Commissioners, for their part, opted to table the conversation Monday until they talk about the budget as a whole, hoping to understand what fits where. And they didn't talk Monday about the SPET proposal.
But the idea has been considered for a while, officials said.
Jackson Hole Rodeo arena director Phil Wilson wasn't surprised to hear officials mulling some sort of funding for moving the fairgrounds.
"They're going to have to use a bond or some of the sales tax to get that amount of money to move it," Wilson said. "A lot of people probably want to know what is going to be the cost to buy a piece of ground and what is going to be the cost to move it."
Grimes said the $30 million is based on an estimate provided by a local realtor on the price of land per acre in Teton County.
Land previously used by the fair to the south of Snow King Avenue has been taken over slowly with town and county buildings. And the fair's lease for the Exhibit Hall could be terminated at some point in the next few years, with the town looking to develop housing there.
So, facing space constraints, fair board members Matt Hall, Mary Beth Hansen and Zack Vosika have told the News&Guide they see opportunity in moving the fair to a larger tract of land. That, they said, could give the fair the ability to bring in larger events like the World Series of Team Roping or building a stall barn, parking, more indoor and outdoor riding space or an amphitheater for live music.
Hall, the fair board's treasurer, thought people would support a SPET measure aimed at moving the fairgrounds if it came with a good plan that benefited a good number of people.
"If we plan a new fairgrounds and it offers more to more people, they would back it," he said.
But what a SPET measure would look like is hard to say.
Commissioner Mark Barron opposes moving the fairgrounds.
"I don't see my support for a western heritage community wavering unless somebody else came up and said, 'We have a great place for the fairgrounds,'" Barron said. And, he said, "I do not see that happening."
Nonetheless, he feels officials are doing right by considering what purchasing a new piece of land for the fair could cost. But he felt a SPET measure wouldn't work unless the town and county could identify a landowner willing to sell.
"You'd have to have a willing landowner that has a location that was attractive," he said.
Commissioner Luther Propst felt differently.
He said it's difficult for the county to negotiate with a landowner without having money in the bank, an opportunity a successful SPET measure would afford them.
But he also didn't think a SPET measure focused solely on the fairgrounds would be successful.
He pointed to Colorado communities that approved fees and taxes intended to offset the impact of short-term rentals like AirBnBs and fund affordable housing development.
A bundled housing measure, he felt, would be more palatable to Teton County voters. If it's approved at the ballot box, he said, part could be spent to build housing and relocating the fairgrounds.
"I don't think a SPET measure for moving the fairgrounds is that attractive," he said. "I do think a SPET measure for housing is more attractive."
But some people don't want to see the fairgrounds go anywhere, period.
They include Rebecca Bextel and Blair Maus, co-founders of the "Save the Rodeo Grounds" movement, which opposes relocating either the rodeo grounds or fairgrounds and developing housing in their stead.
The group is holding a town hall Dec. 14 to organize opposition to a fairgrounds move and has distributed bumper stickers, attracted volunteers and convinced 1,300 people to sign a petition calling on the town and county to hold a special referendum on the fairgrounds' future.
"They are not going to come for these rodeo grounds," Bextel told the News&Guide on Tuesday. "I think that some of the town councilors are trying to change the culture of the town. Jackson Hole's the last of the Old West. If you take the rodeo grounds, what's left?"
Wilson, for his part, is OK with a fairgrounds move, recognizing fair officials' desire for space.
But he doesn't want to see the rodeo grounds go anywhere. The Jackson Hole Rodeo and Teton County Fair have separate leases on the property with the town of Jackson, both of which expire in 2026.
That's spurring the discussion.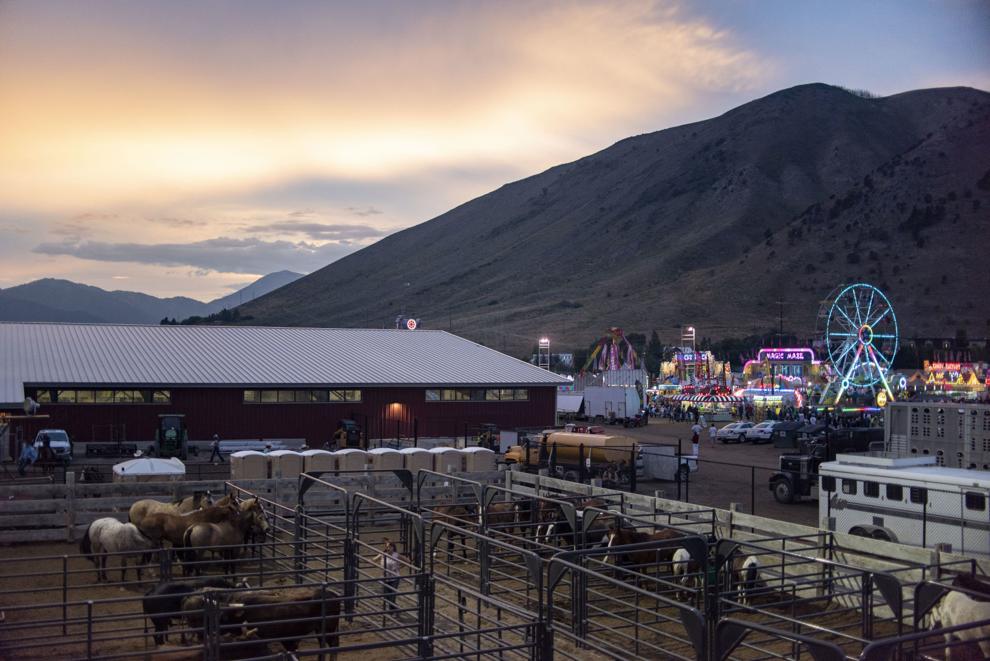 Wilson worries about traffic if the Jackson Hole Rodeo is forced to move and said being farther away from downtown hotels would hurt his business. Plus he feels moving the rodeo would take away a longstanding part of Jackson history.
But if the fairgrounds were to move, and the rodeo grounds stayed, he's not sure he'd want to see housing around it. In his mind, it depends.
"I'd have to see what they were proposing before I could comment on that," Wilson said. "It's just something that would have to be worked out at the time. What would make it work for both?"
In any case, it's not likely that any change to the fairgrounds goes through without controversy — if town and county officials are able to find land that owners are willing to sell.
That leaves some fair board members, like Donnie Wackerman, unsure of their stance.
"I'm on the fence," he said.