County commissioners deliberated nearly all day Tuesday over whether to allow schools in rural areas to open two hours earlier.
The new hours, along with a companion proposal for a threefold expansion in building sizes allowed in rural areas, drew a large enough crowd to the commissioners' chambers that county staff wrangled extra chairs. Dozens of people lined up to offer public comment. More than 200 written public comments were also sent to commissioners, including a number of handwritten letters from private-school students.
Ultimately, commissioners approved new rules that will allow day cares and schools to operate between 7 a.m. and 10 p.m. instead of the previously required 9 a.m. to 11 p.m.
The vote was 4-1, with only Commission Chairman Mark Newcomb opposed.
"For me," Commissioner Paul Vogelheim said, "the school and education uses are allowed in the rural zone, but the current hours for operation need to be based on real life and more pragmatic."
An entity affiliated with the Jackson Hole Classical Academy brought the change forward. The request for changing the hours stems from the academy's hope to construct a new school on rural land in South Park and the need for the potential school's operations to begin earlier than 9 a.m.
"The big question is 'What kind of a community do we want to be?'" Classical Academy attorney Leah Corrigan said. "I don't think that's overstating the issue. Do we want to accommodate schools, new education choices in this community? That's the question."
As the school outgrows its leased site's 135-student capacity, Head of School Polly Friess has been pursuing a larger, permanent option for seven years.
Friess said the school's existing lease on church land on High School Road expires June 30, adding urgency to the search for a new home. Teacher employment offers and enrollment for the 2019 school year need to happen this spring. Negotiations to potentially extend the current lease have been ongoing for more than a year, she said.
The academy seeks to build a new school in South Park by using a development tool that allows it to import extra density in exchange for conserved acreage offsite. Of the 80-acre proposed school site on ranch land in South Park, about 20 acres would host 116,000 square feet of school facilities. Sixty adjacent acres would be conserved, along with another 121 acres off Spring Gulch Road. As required by county regulations, 90 percent of the total land involved would be conserved while 10 percent would be developed. It's the only site the academy has been able to find in the town or county, Friess said.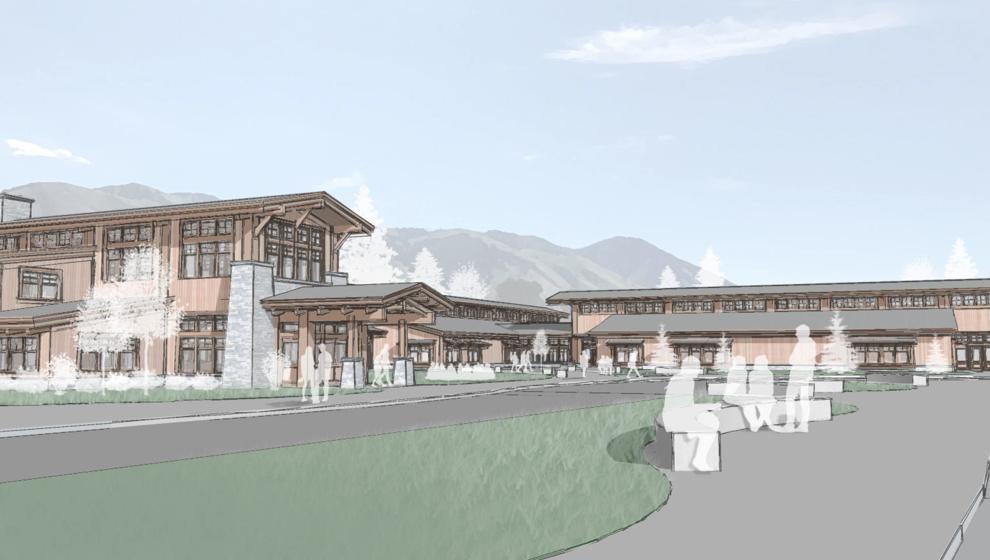 Speaking in opposition to the changes were rural residents — mostly from South Park, where the new school is proposed. Opponents worried about a negative impact on rural character. Supporters of the rule change included many parents, sporting Jackson Hole Classical Academy stickers, who spoke passionately about accommodating educational options in the valley.
Greg Mattiko, a South Park resident, urged the board to consider "long-term implications and risks."
"When we look back 10, 15 years from now, and we say the rural landscape of Teton County has really changed, can we go back to this one instance?" he said.
Michelle Gammer, another South Park resident, said the limitations on hours of operations in rural areas (and the cap on building size) were intended to preserve open space in rural areas and keep growth out of rural areas.
"Opening up operations at 7 a.m. creates noise, traffic and intensity of use inconsistent with the standards for rural areas," Gammer said.
Wilson resident Leslie Peterson said the amendments "strike at the very core of the comprehensive planning effort we have been engaged in here over many, many years."
Planning staff also recommended denial of the academy's requested changes, taking the stance that the proposed amendments fly in the face of the Jackson/Teton County Comprehensive Plan, which aimed to provide landowners and neighbors in rural areas with "predictability" for what can be built on nearby lands, a staff report said.
Jason Ochs, a Classical Academy parent, rattled off a list of day cares and schools in Teton County that open before 9 a.m., arguing any school in a rural zone "would not be on the same level playing field as every other school within our community boundaries."
While the update to the hours of operations helps pave the way for the proposed facility, the rule change will apply to rural areas throughout the county, not just South Park.
Newcomb interrupted several members of the public when their comments strayed into discussion of the merits of the Classical Academy or its specific school proposal, even calling for a recess in the middle of one South Park neighbor's comment. Newcomb had to continually repeat that the decision wasn't about the Classical Academy but about rural zoning countywide.
A sheriff's deputy even appeared when the meeting reconvened after lunch. Newcomb suggested the officer would escort out of the chambers any commenters who declined to follow his rules: no naming individuals or individual institutions, only a discussion of the rural regulation changes proposed.
Many supporters of expanding the hours to 7 a.m. stressed that the previous regulations were inconsistent: Day care and education were listed as allowed uses in the rural zones, but couldn't reasonably operate starting at 9 a.m.
"The hours of operation amendment is correcting an inconsistency which functionally prohibits allowed uses in this zone such as a school," parent Colby Cox said.
It was an argument commissioners found convincing. Commissioner Greg Epstein said he looks at the regulation change as "clean-up." Commissioner Natalia Macker supported the changes: "Clutching to predictability can create an environment where practicality is ignored," she said.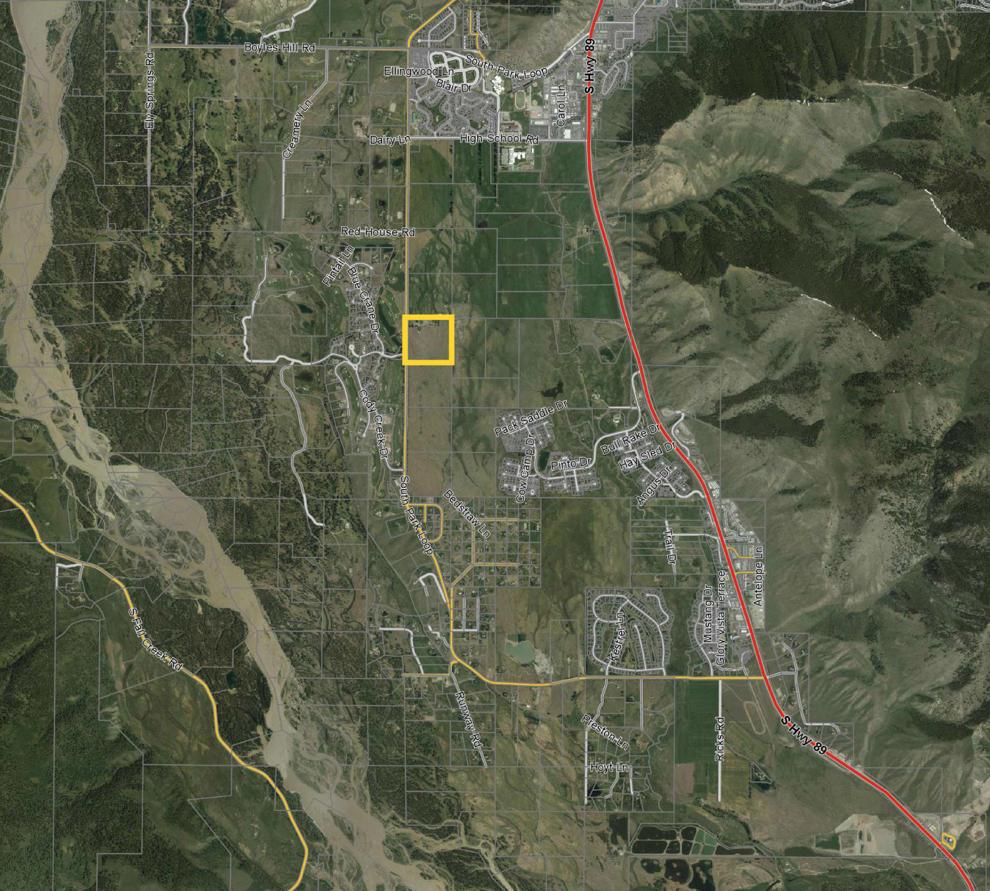 Also per the amended regulations, dude ranches, campgrounds and hospitals — all uses permitted in rural zones — will be allowed to operate 24/7, while other allowed uses will be restricted to 9 a.m. to 11 p.m. and the county will establish hours of staff activities on a case-by-case basis.
The hearing on the hours of operation ran for several hours, forcing the county to postpone consideration of a second proposal brought forth by the academy. The second proposed amendment seeks to expand the cap on maximum building size in rural areas from 10,000 square feet to 30,000 square feet, allowing for the construction of a gymnasium or auditorium. The academy's representatives have indicated a willingness to compromise at 15,000 square feet.
County commissioners will review that proposal at 9 a.m. Jan. 3. The board aims to reach a decision on the proposal before Jan. 7, when two new commissioners will be sworn in.
Progress on the new school's development application — filed separately from the amendments — has been stalled for months after a group of South Park neighbors appealed the planning department's approval of its environmental study. The appeal from Friends of South Park triggered an automatic freeze on the application. The county is seeking to dismiss that appeal at a hearing Thursday.
Classical Academy spokeswoman Kristin Walker said the school remains focused on the planning process and finding a school solution that "aligns with community character."
"They are dedicated to keeping their doors open for the families that depend on this educational option," Walker said.
At the same time, in an effort to help meet local and state education needs and address school overcrowding and underfunding, she said, the school is pursuing potential solutions outside the scope of just Teton County. Academy representatives have reached out to several state legislators in Cheyenne about a state-level effort.
"Leadership at JH Classical Academy has participated in initial discussions with stakeholders across the state regarding solutions that will ensure private and faith-based schools have a level playing field on which to support Wyoming students and families," Walker said in a statement.
The county doesn't have regulatory or zoning power over public schools because the Department of Education is a state agency — for example, the county had no say in the location of Munger Mountain Elementary in Hog Island. But private schools must comply with the county development process.