Whether you call it "gentrification" or its less-loaded sibling, "upscaling," there's little doubt the appearance of East Jackson is changing, and rapidly.
On many East Jackson properties, where once sat a single-story ranch-style house now sits a multi-million dollar, modern two-story "mcmansion," complete with rooftop deck. Instead of three or four renters, the new occupants may be out-of-town owners who stay just a few months of the year.
While some view the changes as progress, others rue the boom in building, longing for their parents' Jackson Hole.
East Jackson's changing residential character spurred an hourlong discussion between town councilors and staff at last week's workshop. Community Development Director Tyler Sinclair led the discussion.
The goal at the workshop was "not to 'solve' a problem but instead begin to identify if there is an 'issue' that needs to be addressed and, if so, how," he said.
Sinclair noted that the item was a continuation of a discussion that began in December, so town staff had received comment from former Mayor Pete Muldoon and former Councilor Jim Stanford.
"What are we seeing?" Sinclair said. "There is transition happening and change happening in many of these neighborhoods that we do classify as 'stable' neighborhoods in the comprehensive plan."
Sinclair said the comp plan divides all neighborhoods in Jackson into one of two subareas, "stable" or "transitional." Simply put, he said, stable neighborhoods, such as East Jackson, are those "in which no change to the existing character is necessary," and development maintains "the existing identity or vitality," though the area may benefit from "strategic infill." Transitional neighborhoods, meanwhile, are areas where development and redevelopment or a change in character would be beneficial, including "improving access to jobs, housing and services."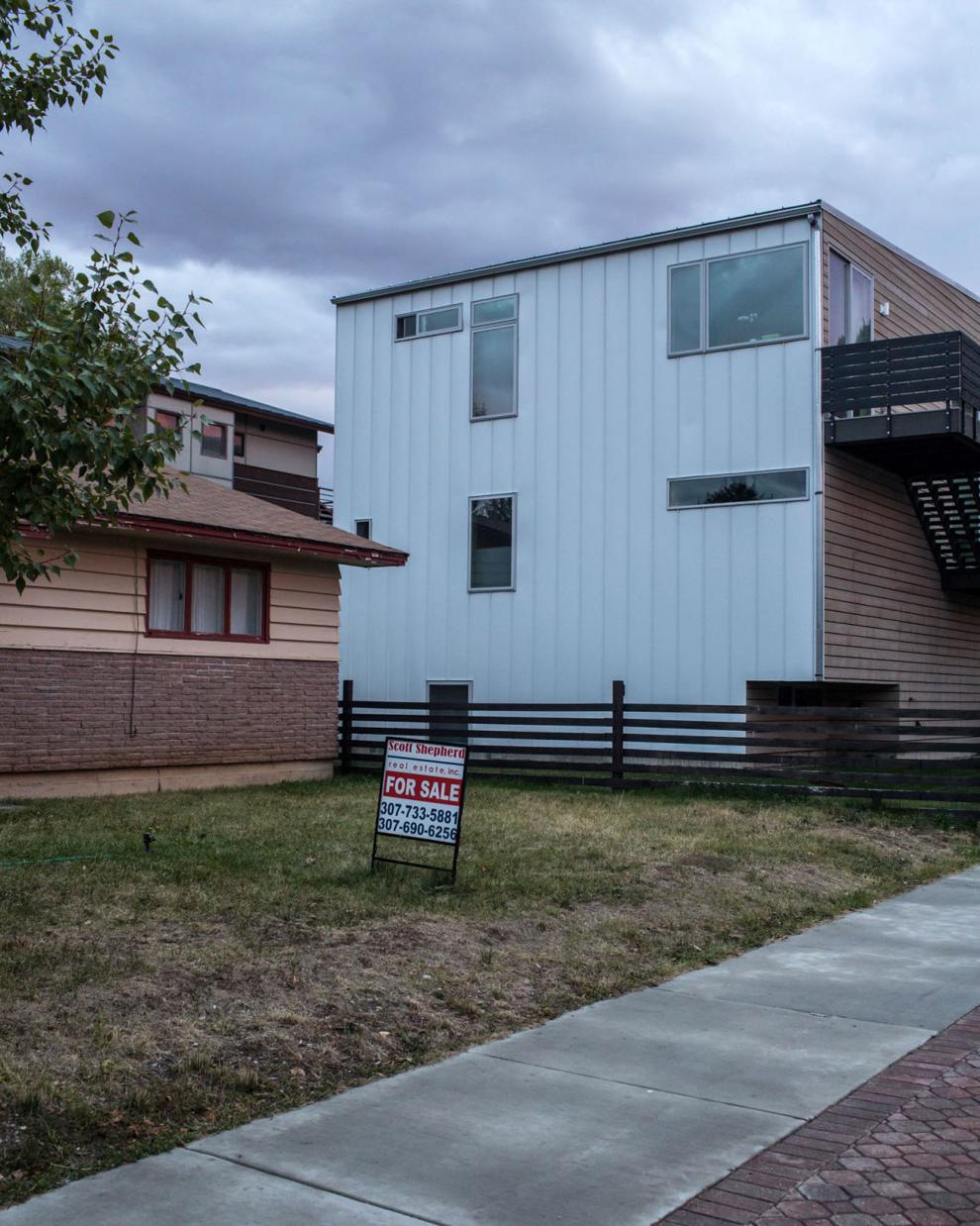 Mayor Hailey Morton Levinson asked Sinclair if the new development being seen in East Jackson — Sinclair also identified the Gill Addition as another nearby stable subarea — would still be considered stable by the town. As the development is still primarily single-family homes being built on lots where single-family homes previously sat, Sinclair answered in the affirmative.
Sinclair and town staff examined some of the potential reasons for the changing character of East Jackson and its homes, listing them for the council.
Some of those reasons were decreased supply of historic rural county lots; outside investment in town real estate at a level not seen before; increased interest in in-town living; housing stock that had reached the end of its life, some at 50 or more years old; longtime owners retiring, moving and selling their homes; and an influx of wealthy people with the ability to work remotely who are seeking a better quality of life. Sinclair also mentioned that some people might be looking to build and sell bigger, more modern homes before an influx of such houses hits the market in northern South Park.
Sinclair explained that few changes have been made to the residential Land Development Regulations, or zoning, since 1994. That includes things such as floor area ratio, lot coverage and minimum lot size in response to large houses being built in the Gill Addition, plus maximum house height, depending on whether the house has a flat or pitched roof.
The fact that so many of the residential zoning dates back to 1994, with the few changes to the LDRs that Sinclair mentioned, drew the interest of Councilor Jonathan Schechter.
"A lot of this sounds like it goes back to 1994 and, whether it's the '94 plan or the '94 thinking, it sort of raises the question of, 'How have things changed and what mechanisms do we have for keeping up with those changes?'" Schechter said. "In particular, I'm concerned about a disconnect, say, between what our goals are and what the dynamics of the market are and whether we have the ability, the tools, to — assuming there's sort of this cat-and-mouse game where whatever we say we want to do, if developers don't want to do it, they're going to find a way around it."
Schechter also questioned whether the council and town staff had a clear vision of the character of East Jackson, or if they were simply commenting on something happening that they didn't like. He said playing that cat-and-mouse game with developers is made much more difficult without a clear understanding of what they want for the town and its various sub-areas or neighborhoods.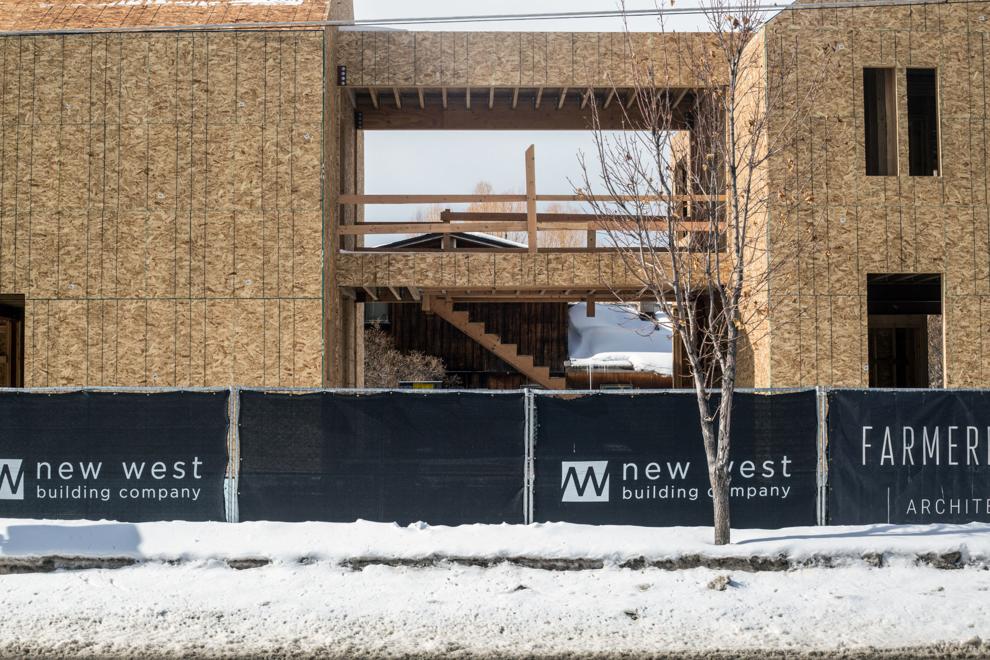 Schechter then asked Sinclair if there were any data-based or qualitative tools that could be used to determine why what's happening has been taking place. Lastly, regarding the LDRs, Schechter asked "are they even the right tools to accomplish whatever it is we're trying to do ... what are the strengths and limitations of the LDRs vis-à-vis what we want to accomplish?"
Sinclair responded by discussing types of change, noting that while the types and appearances of some homes may change, they remain single-family homes. He then asked where the council's concerns lie.
"Are we concerned about what the building looks like and not as concerned about who lives inside the building? Are we worried about both? Are we more concerned about who lives inside the building and less about what the building looks like?" Sinclair said. "Those are some of the questions I think we're here to grapple with. ... As far as the market goes, I think the market certainly reacts to whatever we do with zoning. And largely, as you saw, we have not done a lot with zoning here [since 1994]."
Sinclair added that leaving the zoning basically as-is has led to what East Jackson faces now, which is single-family homes largely being replaced with bigger, more modern single-family homes.
Planning Director Paul Anthony put it simply, pointing to the cost of the land the homes sit upon and property owners wanting to maximize their investments, "and so we're getting what we can expect to get on million-dollar lots."
Ultimately the council voted unanimously to direct staff to further research and examine the changes to the character of not only East Jackson but also other residential areas of town, to be included in the Fiscal Year 2022 Comprehensive Plan Work Plan.
In a subsequent interview, Vice Mayor Arne Jorgensen said he looks forward to future discussions armed with information about how other resort towns are handling similar situations.
"We can look at other resort communities and see what our future looks like," Jorgensen said. "And we can look at those communities and see the decisions they've made, both that led to some of those issues and to try to adjust some of those issues. And that's going to take some time."