The commissioners' regular Tuesday meeting was in some ways a missed opportunity.
"If I could cue a balloon drop, I would," Commissioner Natalia D. Macker said.
After 21 years in her position, Teton County Clerk Sherry Daigle will retire at the end of May. She told the Teton County Board of County Commissioners of her decision in a letter last week.
"I've been contemplating it for a while," Daigle later told the News&Guide. "It's just time."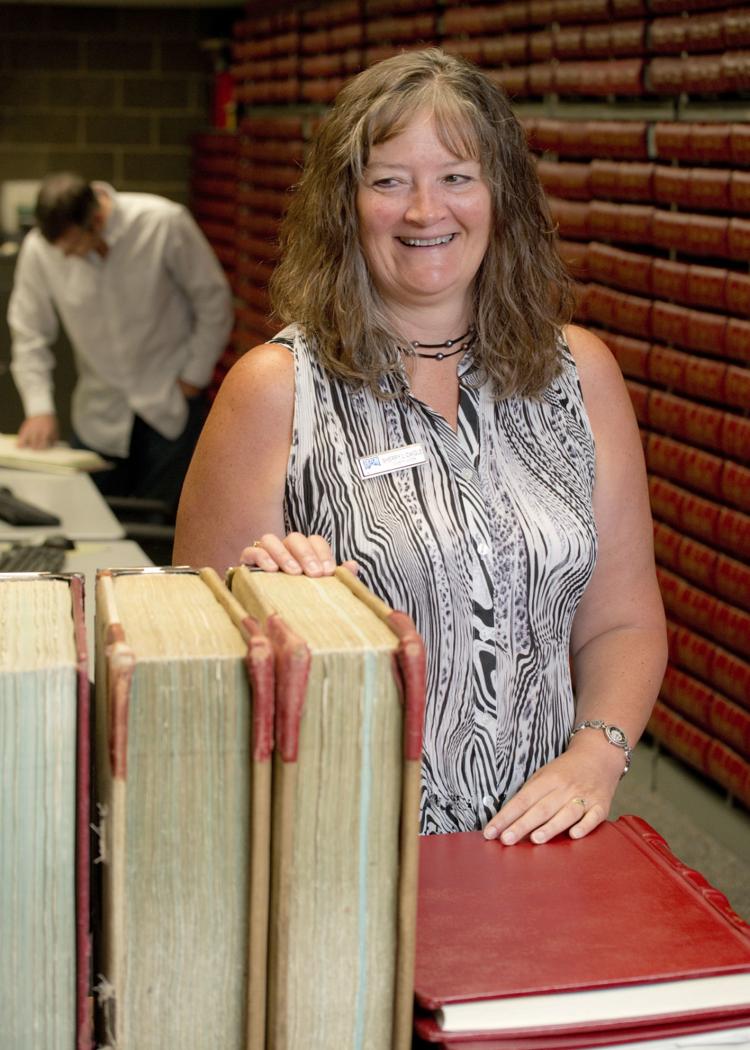 Daigle is one of the longest-standing figures of local government, having held her position as an elected official since Dec. 1, 1998.
She's set in her ways and, with new laws on the books and new ways of doing things, she said "it's just to the point where I need to step aside."
That doesn't mean she hasn't seen change. In her decades-long tenure as clerk, Daigle oversaw elections, was a clearing house for the county budget, and frequently traveled to Cheyenne during legislative sessions.
She brought the county's mapping system online, switched land record keeping to an electronic blockchain system and implemented the 2002 Help America Vote Act, a change to election law she described as "one of the biggest" since the Voting Rights Act of 1965.
But after all of that, Daigle said her department is ready for some new blood.
"I've been here long enough," Daigle said. "It's time for someone else to come in and take the reins for a while."
The process of finding that person was kicked off Monday, when commissioners authorized a letter notifying the Teton County GOP of the vacancy. Per state statute, vacancies are filled by the parties elected officials represented. Daigle was elected as a Republican.
The commissioners' letter kicks off a 20-day process. The GOP will have 15 days to settle on three candidates, whose names will then go to commissioners. The board will then have five days to pick one for the job.
The appointee will serve until 2022, when they can choose whether to run for re-election.
Teton County GOP Chairman Alex Muromcew said the party would hold a special meeting at 6 p.m. Tuesday at the Antler Inn to decide on its three nominees. He thinks the gathering will attract less than 25 people, the state-mandated limit on gatherings."It's a very important job," he added, saying that he'd like to see "somebody who's high-energy, can display leadership and perhaps somebody who can look at the technology and processes and make sure the department is firmly in the 21st century in terms of its systems."
Chief Deputy Clerk Amy Evans is planning to throw her hat in the ring.
Always one for a good quote on a seemingly dry subject, Daigle said her staff is ready to help whoever the appointee is tackle budgeting and the election.
"My staff is awesome," she said. "They know their poop, they can do the job. The world will not spin off its axis because I'm retiring."
Commissioners nonetheless seemed sad to see Daigle go.
Commissioner Mark Barron and the rest of the board voted yes on announcing the vacancy, tacking on a little thanks.
"With deep appreciation for your service and particularly for your friendship," Barron said, "Aye."
This article has been corrected. Sherry Daigle has been Teton County Clerk for 21 years. She assumed her position on Dec. 1, 1998. — Eds.