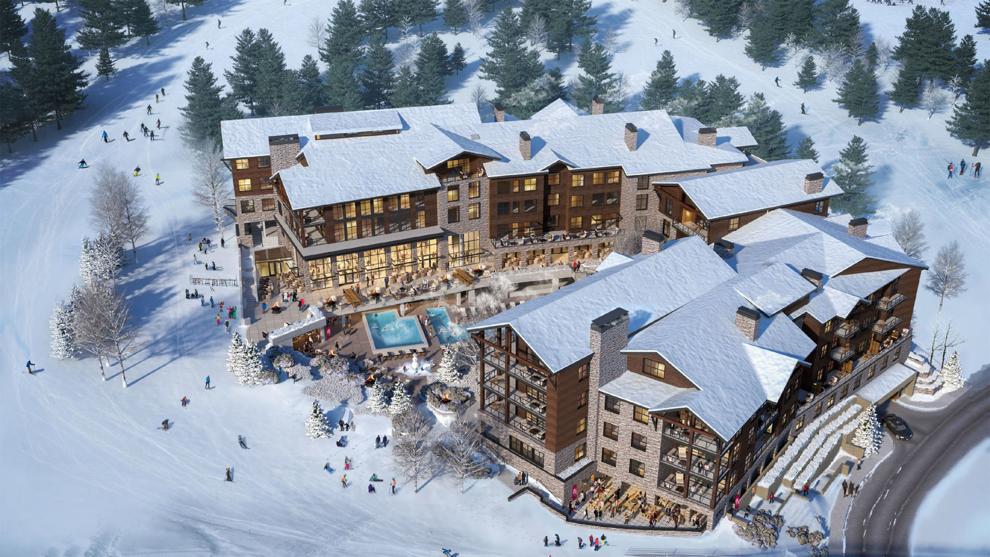 In a unanimous vote Tuesday, Teton County commissioners gave a new, luxury condo complex in Teton Village the green light to proceed despite some opposition from neighbors and staff.
"We've been working on it for so long," said Rob DesLauriers, a developer representing the owners of the property. "I was really pleased the county commissioners saw value in the deviations the way the [Teton Village Architectural Committee] and Planning Commission did."
In the past six months both bodies have upheld DesLauriers' requests for deviations and variances from county code and the Teton Village Master Plan, respectively. The Planning Commission's decision, which came in December, contravened planning staff's recommendation to deny two variations to the code's maximum building height.
Together the roof areas in question make up just over 5% of the proposed roof area.
Developers said they were necessary to accommodate Teton Village's architectural requirements, as well as the sloped topography of the 3.26-acre parcel that the 134,000-square-foot building will occupy.
Planning staff argued that altering the plans by removing a level from the noncompliant portion of the complex or modifying designs could achieve the same result without the need for a deviation. They were joined by neighbors from the Teton Club, which will sit just across Cody Lane from the new development.
The height of the building would obstruct their views of the mountain, neighbors argued, and increase traffic on Cody Lane, which is already crowded, especially on Saturday and Sundays when parents drop their kids off for ski school at the Jackson Hole Kids Ranch.
"I would like to be able to look out of my windows at Teton Club after this development is built and still be able to see most, if not all of the ski mountain behind it," Teton Club member Steve Brown wrote in public comment before Tuesday's meeting.
Ultimately the developers' side won out. Commissioners approved the height deviations, basement variances and sketch plan, green-lighting DesLauriers' latest project. He has previously developed Teton Mountain Lodge and Hotel Terra.
Developing the H-1 tract has been part of the plan for building out Teton Village since the master plan was adopted in 1998.
Now, with commissioners' approval, there's a better idea of what the building will house.
The yet-unnamed development is slated to drop just over 100,000 square feet of residential space just west of the Cody Lane cul de sac. The remaining 30,000 square feet or so of the development will be dedicated to a range of public and private residential amenities. A public, slope-side bistro and private dining areas, fitness centers, pool areas and spa facilities are all in the works.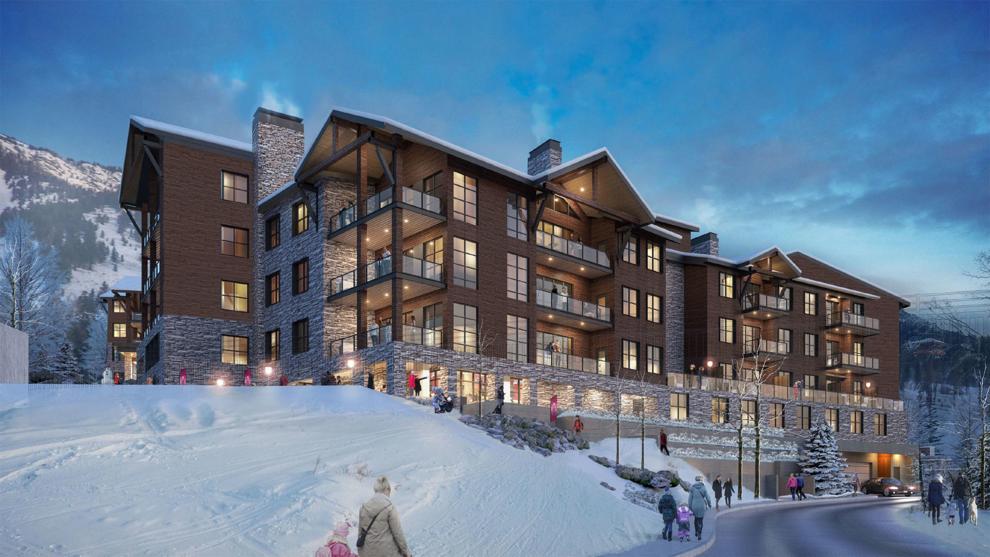 Developers also plan to build a basement parking garage, and subterranean loading dock accessed by an entrance south of the Gros Ventre ski trail, which passes over Cody Lane.
On Tuesday, DesLauriers and other advocates for the plan debated neighbors in the commissioners' chambers. After a lengthy discussion about measuring maximum building height, DesLauriers and the development's surrogates argued the measure was flawed because of where height was measured from. But neighbors disagreed.
"A design that is equally aesthetically pleasing with some limitations on height is available," said Nicole Krieger, an attorney for the Teton Club.
Krieger asked commissioners to deny the variations, which would have required DesLauriers and his team to redesign and go back to the Teton Village Architecture Committee for another approval. She also requested that commissioners require a traffic study prior to approving the sketch plan and asked the developers to include specific traffic mitigation measures as well.
"This notion of we'll figure it out down the road — we care about it and we'll figure it out — is not sufficient," Krieger said.
Commissioner Mark Newcomb acknowledged that a building of the proposed development's size seemed like it should require a traffic study. He also acknowledged DesLauriers' plan included measures to manage traffic and cooperate with the Teton Village Association and Teton Village Architecture Committee's work to monitor and mitigate traffic impacts.
Commissioner Luther Propst asked DesLauriers to remove a part of his plan that proposed ending free START bus passes to employees if the fees became too "burdensome" for the development. The developer agreed. Propst also asked for something "more concrete on traffic," but backed off when commissioners voted to approve the sketch plan without additional traffic-focused language.
To combat crowding on Cody Lane, however, both sides talked about working together.
"With respect to the traffic issue, the Teton Club would like to be engaged," Krieger said. "It desires to be included in solutions so this development can move forward and we can resolve an issue that's not going to go away by itself."
DesLauriers said he hopes to continue work on the traffic issue in meetings with the development's neighbors. Jackson Hole Mountain Resort and the Teton Village Association have already been involved. DesLauriers hoped Teton Club would participate as well.
"We're now neighbors," he said. "We're in the hood. We want to participate in any of those meetings."
DesLauriers said he's aiming to begin construction in the spring of 2021.