In early January Commissioner Luther Propst sent an email to the other four county commissioners, laying out what he perceived as the county's move away from transparency.
"My concern, to paraphrase Woodrow Wilson, is primarily that undue secrecy reduces public confidence in the propriety of governmental decisions, be that federal, state, or local government," Propst wrote. "Exclusion of the press and public breeds suspicion and the suspicion undermines the substance of public decisions and the goals we want to achieve."
He zeroed in on commission-appointed committees on policing and future development in northern South Park. Both committees' meetings started out closed and then opened after public pressure.
But people have been concerned about more closed meetings than the two Propst identified. The Teton County Board of County Commissioners appointed those committees, but a subcommittee of the Teton District Board of Health designing a new water policy regulation also attracted attention — for shutting its doors to some members of the public.
And all of that happened after the County Commission voted behind closed doors to remove Dail Barbour from her position on the Teton County Library board.
"My concern is that cumulatively these two processes, coupled with other recent decisions, create a colorable impression among the public that the county is backing away from transparency in our decisions," Propst wrote. "While I don't think that it is anyone's intention to do so, I am concerned about the public impression."
Commissioners' ensuing discussions about transparency peaked this week as they weighed whether to close the northern South Park steering committee's meetings again. The board was split. Some advocacy groups also see a gray area.
"When it comes to law enforcement and water quality and northern South Park, we do see — especially when, with northern South Park, there is a hurried timeline — that transparency through public committee meetings might be beneficial to establishing trust," said Jessica Jaubert, communications director for Jackson Hole Working.
But, Jaubert went on, the advocacy group's board sees a balance between public and private meetings. Kelly Lockhart and Jennifer Ford, members of the group's board and South Park committee, were excluded from the conversation.
"We feel the important thing is to make sure all parties have agreed to either public or private meetings," she said. "The rules need to be clear at the outset."
Citing a 2016 Wyoming Supreme Court decision in which newspapers in Cheyenne sued the city for refusing to open meetings of a committee reviewing a staffing and compensation study, Deputy County Attorney Keith Gingery told commissioners that the public access in these meetings "is not a legal question."
The Supreme Court, he said, ruled that activities created by a governing body "to create efficiency of day-to-day activities" are not regulated under Wyoming's public meetings law.
"So," he finished, "it's a policy question as to whether or not you want these meetings to be open to the public or not."
But Cheyenne attorney Bruce Moats, who specializes in public access to government and represented the newspapers in the case Gingery referenced, saw the lawsuit differently.
The Supreme Court, Moats said, spelled out two ways meetings of government-created committees should fall under the public meetings act: if the committees were permanent, or if they had decision-making authority. In other words, "if it's a temporary committee, but it makes decisions that don't require any further action by a governing body" like a county commission.
The three committees in question do not appear to be permanent, and will likely not be making final decisions. Those should be left to the County Commission and Board of Health.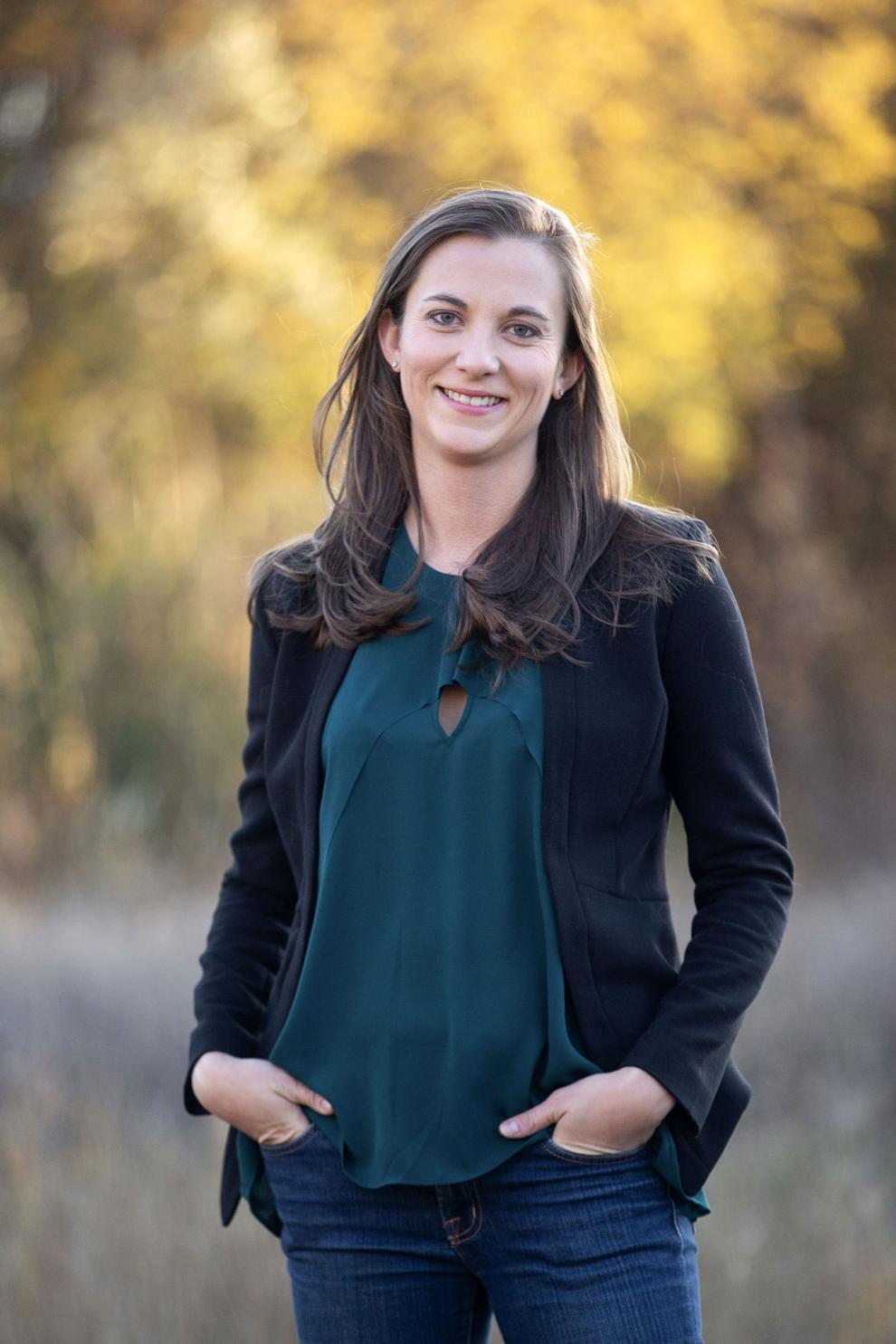 Commissioners — and onlookers — have treated the discussion as a policy question, and Tuesday's discussion showed that Propst seemed most squarely on the side of keeping things open.
Commission Chairwoman Natalia D. Macker and Commissioner Mark Newcomb fell somewhere in the middle. They supported keeping the northern South Park meetings open. The steering committee is intended to serve as a "sounding board" for county staff and Opticos as they develop a neighborhood plan for the area, bringing iterations to the public for review.
But Macker and Newcomb also argued that other subcommittees of entities like the Teton County Integrated Solid Waste and Recycling board shouldn't have to meet in a public setting.
"I would make a distinction between standing appointed boards which regularly use subcommittees — which don't have a quorum — and other groups convened for specific work," Macker said in an email after the meeting. "It is within the purview of boards to create committees as long as a quorum of board members are not participating."
On the other side, Commissioners Mark Barron and Greg Epstein worried about keeping committee meetings open, especially those about northern South Park. Barron forcefully resisted Propst's use of the word "secrecy."
"Charging or labeling a committee meeting that's being held as one being held in secrecy is what feeds this concept that it's a secret process," Barron said.
"These processes are easily politicized," Barron said. "We don't have to have transparency on these citizens-based subcommittee meetings. It's not required by law. I don't think it helps anything."
He went on to say that people in these committees need a "safe place" to discuss the topic.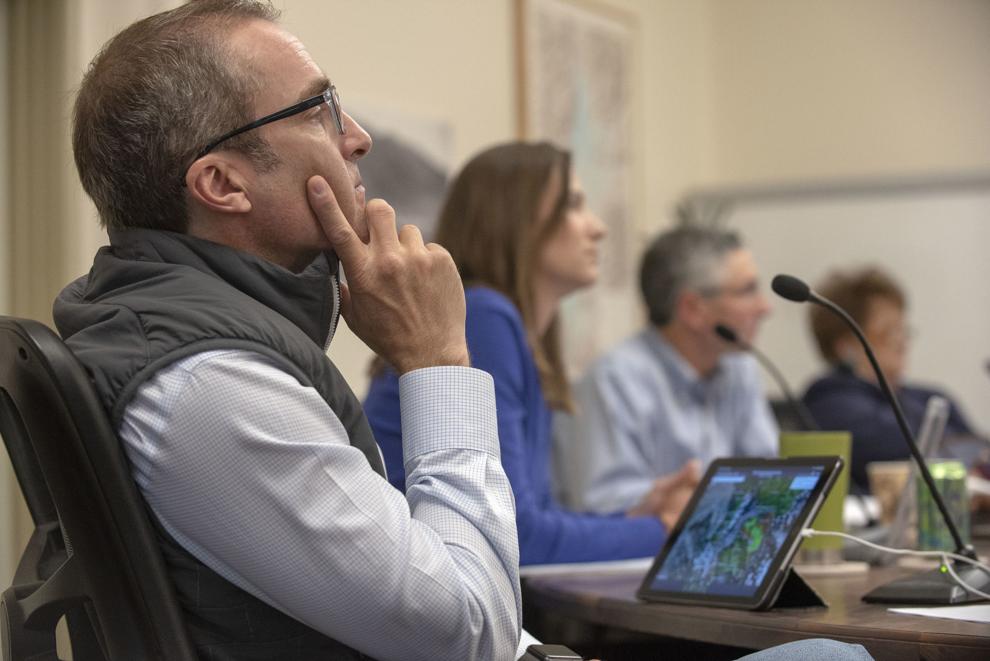 "Some of these committees are pretty sensitive," he said. "And having that safe space to process in is important."
He and Epstein worried that having the northern South Park's committee meetings in public could lead either Kelly Lockhart or Nikki Gill, representing their families as the two largest landowners in the area, to step out of the process.
Reached for comment Tuesday afternoon, Gill said "of course the meetings are open.
"We need to get on with it," she wrote in a text, lamenting a possible waste of the $400,000 the town and county spent to hire Opticos Design Inc. as a consultant for the process.
"My family doesn't have any concerns about it being public. We've proven our commitment to workforce housing with our housing proposal and we'll continue to do so by participating in the northern South Park neighborhood plan."
A Lockhart spokesman did not return the News&Guide's request for comment by press time.
Other community members had a different view about sensitivity.
"Get over it," former Town Councilor Jim Stanford said. "This is a democracy, OK? Of the people, by the people, for the people. If you have something to say and you want to be part of a group that's working on a particular topic, you should not be afraid of saying this in public."
He described having the meetings start out closed as a "head scratcher."
"There's no greater way to attract more attention, more media coverage of the meeting you want to have than to say it's closed and not allow the press," Stanford said. "Duh."
Newcomb and Brooke Sausser, community planning manager for the Jackson Hole Conservation Alliance, agreed that water quality, policing and development have been major community priorities over the past year. There have been sustained conversations about the problems with nitrates in Hoback, activism for and against various parts of policing, and months of debate about the Gill family's proposal to develop 74 acres of its land for housing.
With that in mind, Newcomb wondered whether it would be appropriate to create some sort of "permanent rule" for committees on major community issues.
"We might need to think about it," he told the News&Guide. "There might be some sideboards."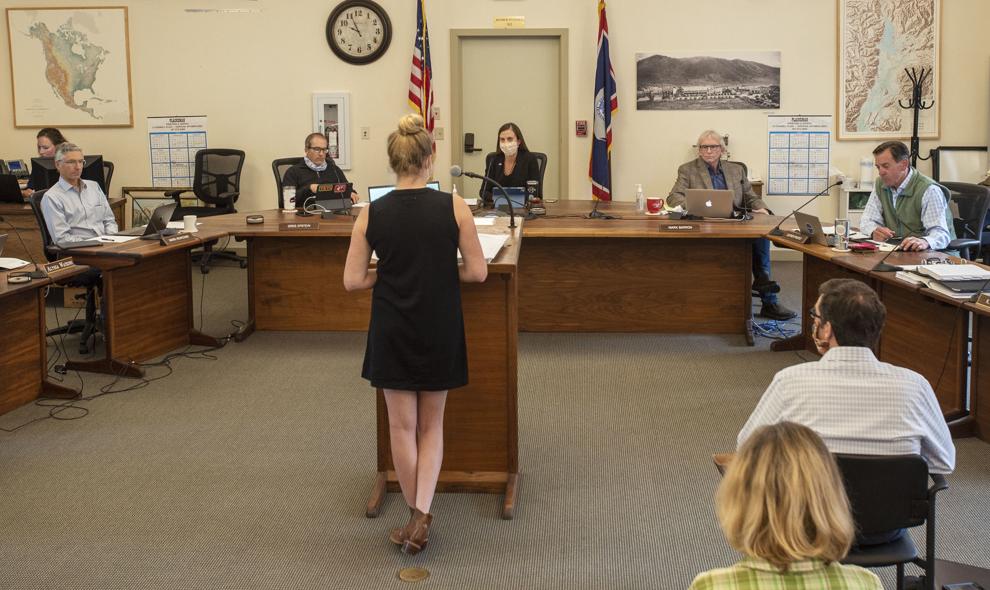 The County Commission ultimately chose to think about it a bit more. There appeared to be a majority in favor of keeping the northern South Park meetings open — Macker, Newcomb and Propst — and making sure to notice what committees would and wouldn't have public meetings going forward. But they did not take a vote, opting to do so next week after seeing a formal recommendation.
Sausser, like others, advocated for doing public business in public.
"I think we can all agree that important public work and community conversations should be held in public. And that, in general, the product, and the process of that kind of collaboration is improved when we can have these conversations together as a community," she said.
"I think it is a bit of a disturbing trend that so many controversial things are being discussed in private," she said. "Just because a conversation is hard doesn't mean we should make the task of having that conversation harder."