Teton County is forging ahead with a nearly 20-year-old effort to acquire BLM land despite a looming budget shortfall.
In a 4-1 vote in early April, commissioners brought the Denver-based Western Land Group onboard as a consultant to help determine the appropriate steps for a number of public parcels along the Snake and Gros Ventre rivers. In the past the idea has been primarily to transfer them away from the Bureau of Land Management, their current owner, to the county.
Commissioner Mark Newcomb, long an advocate for the process, was the only commissioner to object to the hiring.
"I really do support it but, again, just given the unknowns around budget, I'd like to hold off a little bit," Newcomb said.
While the county has taken possession of some parcels, like one that became home to part of the trash transfer station, two questions remain the same as they have since 2004: How to handle the lands adjacent to properties owned by the Lockharts, Resors and Walton Ranch, and what do with parcels that have public infrastructure.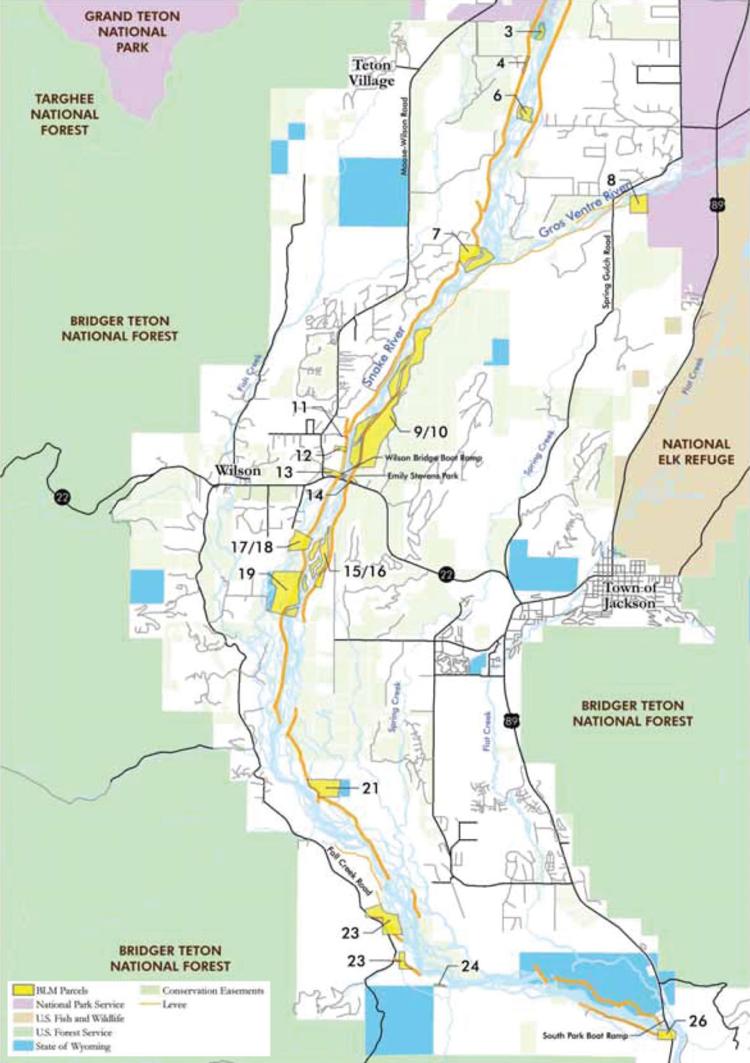 Road-accessed parcels off Fall Creek Road, a river-accessed parcel south of town, and land north of Emily Stevens Park along the bike path all fall into the first category.
Tracts of land used for Emily Stevens Park as well as the Wilson and South Park boat ramps are included in the latter.
Federal land transfers can be controversial. Previous plans for the parcels to come under county ownership have almost come to fruition and then fallen apart.
Now, with a three-phase contract and $30,000 authorized for the first phase, for the most part to be constrained to scoping the project, the Teton County Board of County Commissioners is looking for expert advice on how to move forward.
The decision to spend the money came as the county faces cutting budgets 20% for the 2020-21 fiscal year, which begins in July.
"This, in the grand scheme of things, is not that much money," Commissioner Greg Epstein said. "I think we're going to get a lot of bang for our buck with the consultant, so I support that we continue to move forward as we had intended."
Jared Baecker, executive director of the Snake River Fund, is a longtime advocate for figuring out the parcel situation — and transferring ownership to the county so long as public access is maintained. He supported the commissioners' decision to move forward with the first portion of the contract.
"That's positive news in a time when there's not a lot of it coming out," he said.
Baecker wrote commissioners in March to ask that funds for the project not be diverted from river management or from previously collected specific purpose excise tax funds. He also noted that public lands are public for everyone, including out-of-towners.
"It is important that the consultant reviews the process for land transfers with a national lens, not just a county-specific lens," Baecker wrote. "The BLM lands are public for all citizens. Even when lands are considered for transfer to the county, please keep the big picture population in mind."