Twenty-six million: more than half of Teton County's $44 million or so 2020 general fund budge and $9 million more than the revenue generated (in a non-COVID year) by a penny of sales tax.
It's also the still-moving sum a somewhat impromptu transportation coalition is chasing in a federal grant proposal intended to better connect the east and west sides of Teton Pass.
"Anyone who lives here just has that picture of the traffic going across the pass every night," Jackson Hole Mountain Resort President Mary Kate Buckley said. "Anything we can do to help reduce that should improve everybody's lives."
The Trump administration deemed rural areas a priority for the 2020 BUILD (Better Utilizing Investments to Leverage Development) Transportation Discretionary Grant program, a pool of funds doled out by the U.S. Department of Transportation. Feds plans to spend 50% of the $1 billion in those coffers on rural projects.
Wyoming Pathways Executive Director Tim Young hopes to capitalize on that, spearheading the group that includes Teton County, Jackson Hole Mountain Resort and others in Wyoming and Idaho.
"It seemed to be especially important to apply this year," he said, because the federal government feels "rural areas haven't been haven't received the investments that they probably deserve."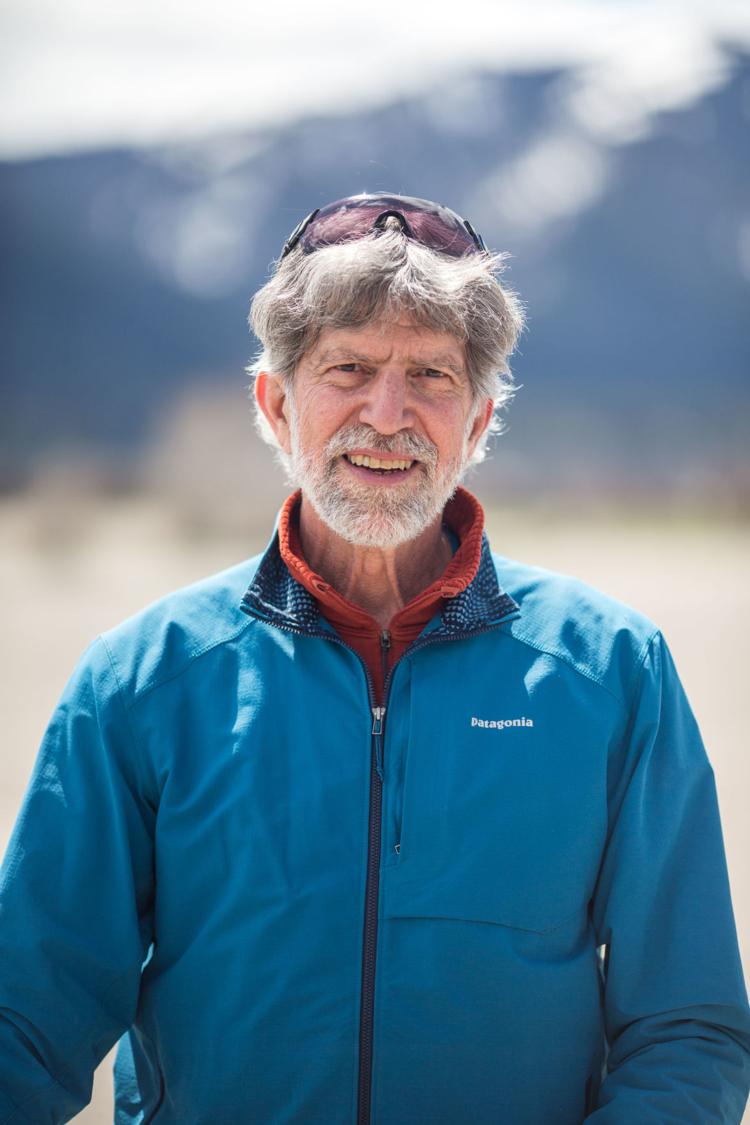 The goal, which more or less came into focus since February when Young began lobbying for the grant, is to improve pathways and public transit options, reducing highway congestion and improving the quality of life for a community that stretches across the Tetons.
Building a Stilson transit center (Young estimated on Friday doing so would cost $7 million), upgrading Driggs, Idaho's park and ride facilities (just under $1 million), adding four new commuter buses (around $2.5 million) and two more electric buses (about $1.8 million) to the START bus fleet are all on the table.
So is continuing construction of a pathway over Teton Pass (about $5 million), building the Wilson to Stilson pathway (a little under $1.5 million), and extending the pathway in Driggs to the airport (around $325,000).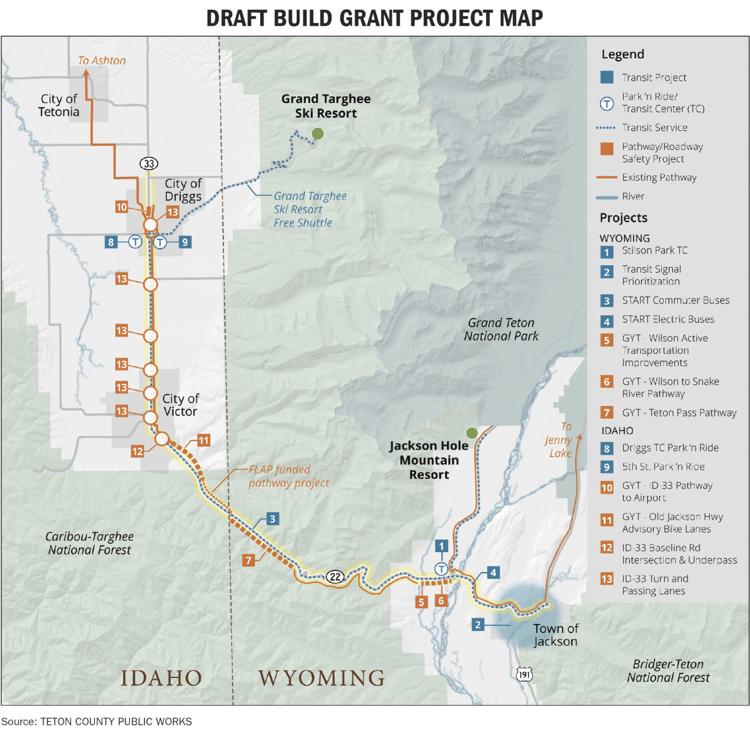 The City of Driggs' Community Development Director Doug Self acknowledged the project list may look a bit "kitchen-sink" because there's a lot of smaller, moving parts, but he and others said the grant proposal's component parts are all related.
"We're trying to make that corridor — Idaho 33/Wyoming 22 — function a little more seamlessly," he said.
The idea is to take cars off the road, cut greenhouse gases and improve efficiency "by making transit an attractive viable mode of transportation and making pathways more viable," Self said.
If the grant is approved, the federal government would likely match local partners at 80%. So if the grant goes ahead with the $26 million proposal, Teton County and its partners across the hill would likely be responsible for only 20%, just over $5 million.
Coming up with those funds would likely be spread over a number of years. If the grant is approved in September, the projects wouldn't have to be completed until 2027.
With the economic fallout of the pandemic looming large, those preparing the application feel a federally subsidized suite of construction projects could provide a stimulus for the region.
"After we saw the impacts of COVID-19 on our economy, we all looked at this as a great opportunity," Buckley said. "It will certainly provide employment for our locals."
Self echoed her sentiment.
"In Teton Valley, construction is our lead industry," he said. "It'll be a boost."
But first the grant has to be submitted and, come September, approved.
Alta Planning and Design Principal David Foster said BUILD is one of the U.S. Department of Transportation's "most popular grant programs." Teton County hired Alta as a consultant.
BUILD has disbursed about $7.9 billion since 2009. Grants are typically used for traditional infrastructure projects like highways, freight and railways, but smaller community-oriented proposals have been approved. In 2019, Missoula County, Montana, won $13 million to upgrade its road and pathways system. In Teton County a 2013 TIGER grant (which stands for Transporation Investment Generating Economic Recovery), a BUILD grant progenitor, paid for the START bus barn, as well as pathways along West Broadway and Karns Meadow.
Grants applications that involve an assortment of projects spanning state boundaries tend to be stronger, Foster said, because the federal government is interested in spreading funds evenly and will allocate individual states only up to $100 million.
"Having two states, two counties, is viewed favorably," Foster said. "Private-public funding is kind of seen in the same light."
Planning projects in both Wyoming and Idaho spreads those funds out and checks the first box. Having Jackson Hole Mountain Resort on board checks the second.
But approval is ultimately a political process, so Foster declined to weigh in on the project's chances. Its focus on multistate issues and improving quality of life, as well as its basis in documents like the 2015 Integrated Transportation Plan, is a plus, he said.
"I do feel like we have a really strong application here," he added.
Commissioners are set to review the proposal Friday. As the lead applicant they will submit the final BUILD proposal on behalf of everyone involved.