Rob Wallace, a former U.S. Department of Interior assistant secretary for fish, wildlife and parks overseeing the National Park Service and U.S. Fish and Wildlife Service, was chosen Monday to fill the Jackson Hole Airport Board seat vacated by longtime board member Jerry Blann.
Wallace was chosen from a group of about a dozen interviewed for the position, the bulk of whom were well-known Teton County figures. Included among those are Jackson Hole Mountain Resort President Mary Kate Buckley and former St. John's Health CEO Dr. Paul Beaupre.
Wallace was quick to recognize the company he kept as a finalist for the board, let along being named to the open seat.
"It was very humbling to have been selected," Wallace told the News&Guide on Monday evening. "I know Mary Kate [Buckley], Paul [Beaupre] and others who were candidates not only personally but also their reputations as terrific community leaders. And so to have the confidence of the of the commissioners and the Town Council is very humbling."
The Teton County Board of County Commissioners and Jackson Town Council oversee the airport board by virtue of budget and appointments. They took their time with this appointment — interviewing and discussing the candidates over several meetings — recognizing not only the quality of the applicant pool but also the importance of the person named to the seat with a number of key issues facing the airport. Not the least of those is the imminent closure of the airport this spring from April 11 through June 27 for runway reconstruction and other updates, as well as a group of residents in neighborhoods to the south of the airport complaining about airport noise.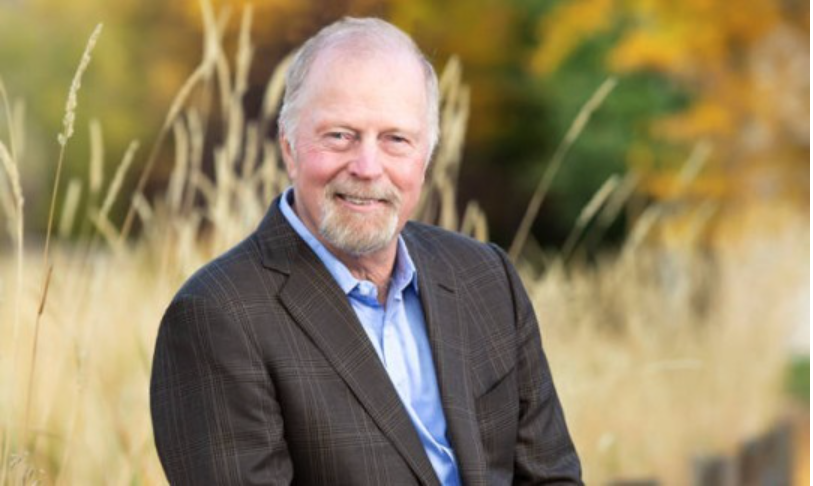 County Commission Chair Natalia Macker acknowledged the issues the board must address, and noted the experience Wallace will bring to the table.
"We had a variety of well-qualified candidates," Macker said. "The airport board is dealing with a diverse set of issues, from overseeing extensive capital projects to operating in a national park to maintaining operations in a pandemic. We need a well-rounded board, and I look forward to Mr. Wallace joining the airport board and bringing his background and experience to collaborate with the existing board."
Jackson Mayor Hailey Morton Levinson's comments about Wallace's appointment — both the town and county elected bodies voted unanimously in favor of Wallace — closely reflected Macker's.
"Obviously, we had a lot of really good candidates, and Rob rose to the top, though, because of his experience with the FAA, and his prior experience with the [Department of the Interior] that we thought would — well, I'll speak for myself — that I thought would suit the airport board very well," the mayor said.
Town Councilor Jim Rooks, meanwhile, praised the "spirit of compromise that was evident today" between town councilors and county commissioners in coming to the unanimous vote among the bodies, despite varying importance placed on certain candidate qualities by the electeds.
"I knew him to be a man of integrity and honor and incredible intelligence, and ultimately that's why I was willing to vote for him," Rooks said in an interview. "Had it been solely based on the D.C. Beltway experience, that was not overly compelling to me to the extent that I don't think that a small airport in northwest Wyoming is likely to dramatically skew FAA regulations or the day-to-day operations of Grand Teton National Park."
For his part, Wallace said he recognizes the importance of the airport to Jackson Hole — "There's more enplanements from this airport than all the other enplanements in Wyoming combined. It's a pretty consequential operation," he said.
Wallace once worked as a seasonal ranger in Grand Teton National Park. He worked for General Electric and as chief of staff for Wyoming Gov. Jim Geringer. His tenure at the Interior Department ran from June 2019 to January 2021.
When federal issues arise, Wallace said, he hopes his "background can contribute inasmuch as I have a pretty good understanding about how [Capitol] Hill works and a pretty good understanding of how the Department of the Interior works, and when ... the board becomes engaged in some of those more complicated issues that I might be able to pull out a decoder ring, if you will, and help people through how to approach the issue."
But in the near term, Wallace said he plans to do a lot of listening and learning, citing the leadership of airport Director Jim Elwood and Grand Teton National Park Superintendent Chip Jenkins, as well as other more senior board members.
"It's going to be educating myself and taking it from there," Wallace said. "I knew there was a terrific team with that airport before I applied. I'm excited to be a part of that team, but I'm mindful that I'm the junior person and will have a lot to learn before I start raising my hand in a very dramatic way."