Crowded, but overall not too bad.
That was the verdict from 13 people the News&Guide interviewed New Year's Eve Day at Jackson Hole Mountain Resort. Hailing from Iowa, Georgia, Kentucky, Illinois and California, the skiers and snowboarders were mostly visiting for the holidays — some for a few days, others for longer.
All spent the final day of 2020 taking in mountain views and carving up a fresh dusting of snow.
As was the case this summer, when record numbers of tourists flocked to Jackson Hole for its open spaces, winter visitors also told the News&Guide that they came to escape the COVID-19 pandemic — and shutdowns in response to the virus — in their home states.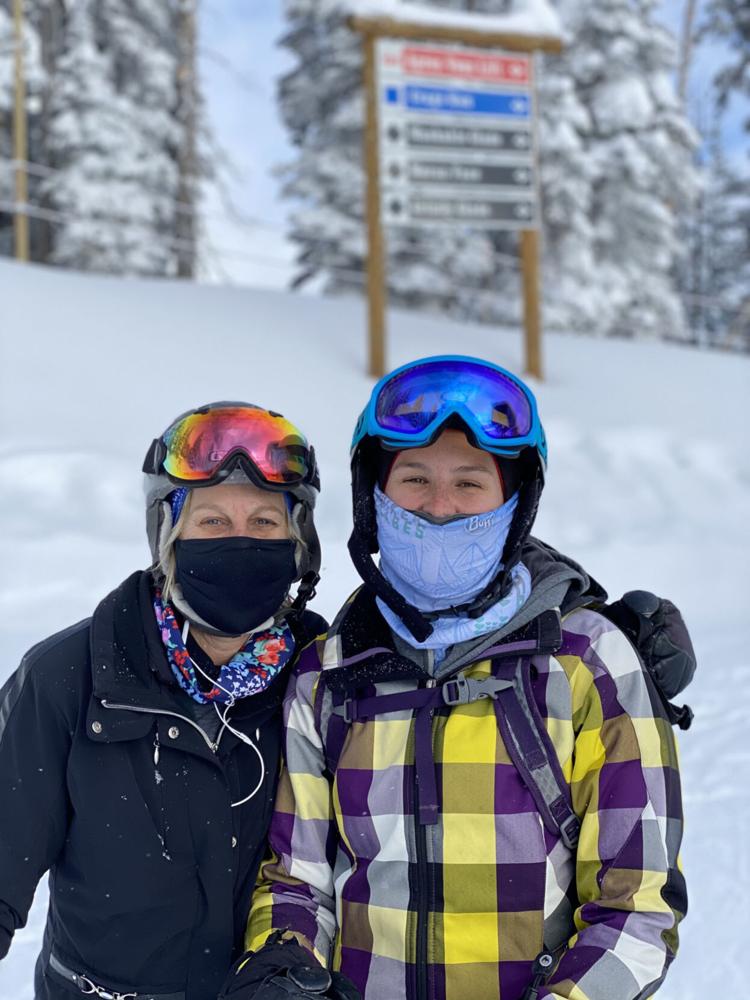 Jimmy Stannard, 34, came from Los Angeles, where he's lived for seven years. He works in the film industry, but on Dec. 18 cameras turned off.
"There's no room in hospitals. If someone at work gets hurt, there would be no space for them. So we're on an extended hiatus," Stannard told the News&Guide on the Casper lift. "With the stay-at-home order in Los Angeles, I decided to go on a little snowboarding journey out here."
That trip took him to the ski resorts around Salt Lake City and then Jackson Hole Mountain Resort, from which he was eyeing a trip to Big Sky, Montana.
His trip wasn't without its hiccups. On a minor note, he'd worn the wrong lenses the day before, but on a major note, his girlfriend was recuperating in town from an arm she'd broken in Utah. Still, he was enjoying himself on the mountain.
"This is the first day that we've had some fresh snow, new snow. You can make your own tracks," Stannard said. "I'm just here to enjoy the day."
In being a Californian, Stannard was not alone.
Eight of the 13 people who chatted with the News&Guide were from the pandemic-stricken Golden State. Only one person — a Los Angeles transplant working in an on-mountain restaurant — lived and worked in Jackson Hole. The rest came from the Midwest and the South, whether as visitors or second homeowners. They were masked up, comfortable with the resort's COVID-19 precautions, stoked on the skiing and generally unperturbed by the crowds.
"Because you have less capacity on the lifts, it probably still feels like it's crowded, but there's a lot less people," Bridget Murdoch, 25, said atop the Teton lift. "So actually I think, in terms of busy runs or lots of people being on the mountain, it feels less than normal."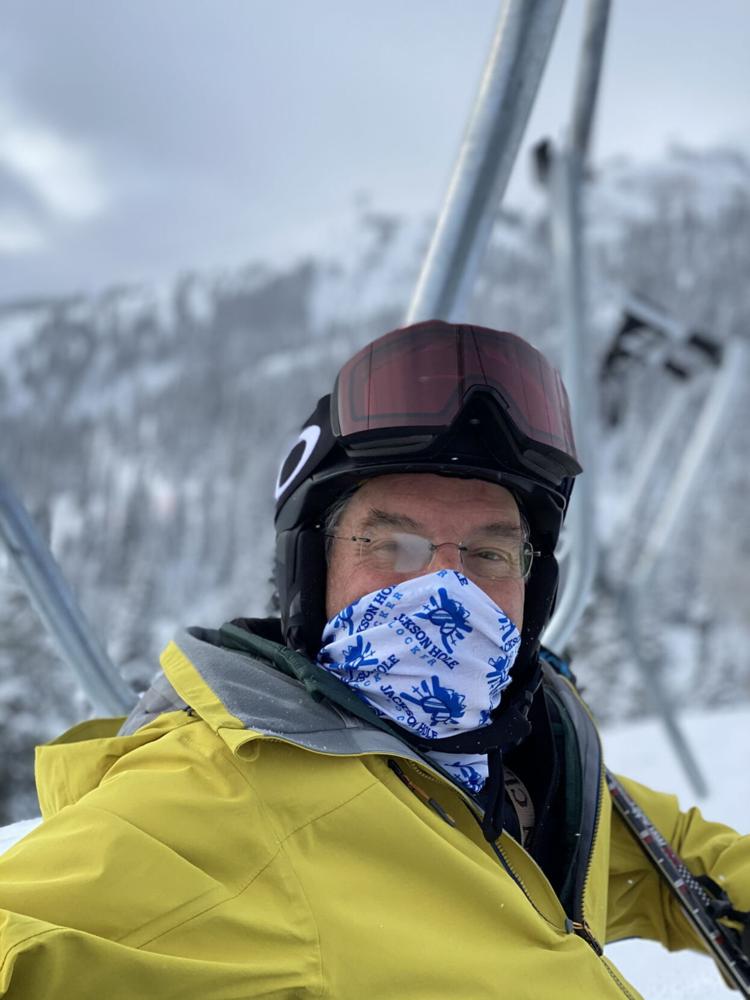 Jackson Hole Mountain Resort is limiting capacity for the winter season but has declined to say what those limits are. Skiers' and riders' sentiments, however, generally tracked with what Mary Kate Buckley, the resort's president, told the News&Guide in September.
"Holidays are the periods when we have the most noticeable crowds, and I think people will see a stark difference during those times," Buckley said then. "Your typical January weekday — we expect probably the same amount of people out there."
Murdoch and her mother, Christine, 61, were from Chicago, have a second home in Jackson they usually retreat to for the holidays — and, for the sake of clarity, said they had no relation to media giant Rupert Murdoch. They agreed with each other, and a slew of other skiers on the mountain, who said some days had been busier than others.
The Sunday after Christmas was the busiest. A storm descended on the Tetons, bringing about 15 inches of fresh powder to the resort. Skiers like 60-year-old Tom Neale, who's from California but has "a couple places" in Jackson Hole, flocked to the slopes.
"It started off great, because we had 10 inches that first night," Neale said of his trip, which started on Boxing Day.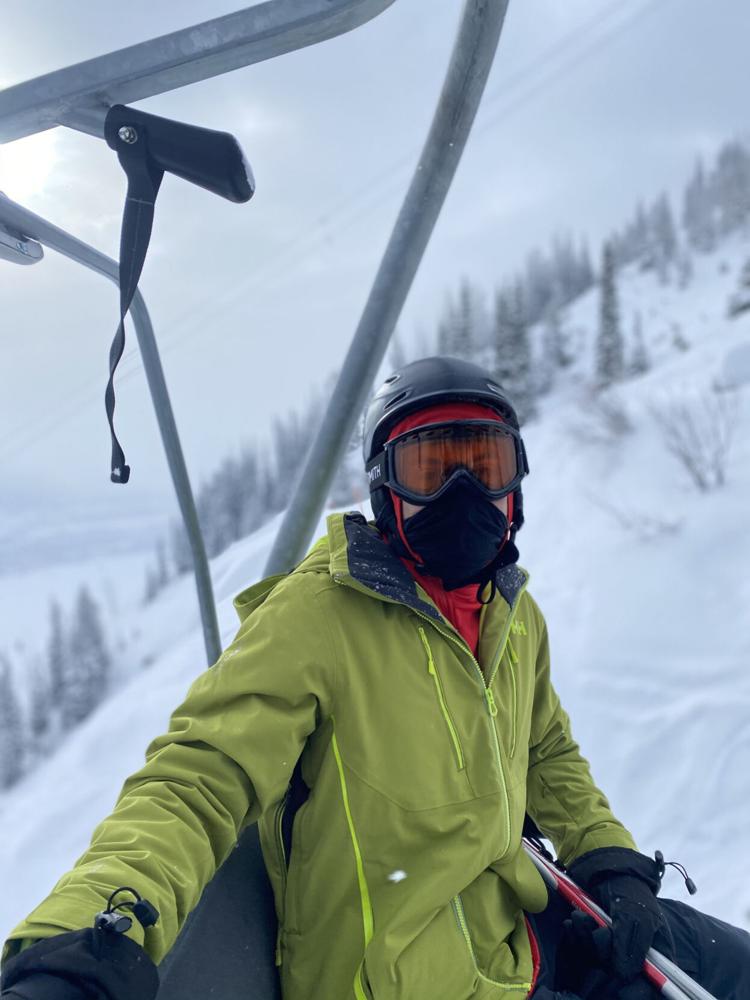 Adam Burnstine, 18, the restaurant worker who fled Los Angeles and postponed his first year of college because of the pandemic, worked that day but said he'd heard about the hill from coworkers: "You couldn't find a lift shorter than 30 minutes."
Software engineer Marco Monteiro, 24, visiting from the San Francisco area, managed to avoid the madness and find some quiet lifts on the mountain's lower terrain. Like the Murdochs, he said the crowds overall had been manageable.
"The gondola line can be a little long, and I haven't even tried the tram," he said. "But once you're on the mountain, not bad."
The crowds packed the new snow, but conditions stayed OK later on in the week.
"It's been decent," said Emma Jaeger, 19, visiting from California. "I'm glad there's fresh snow."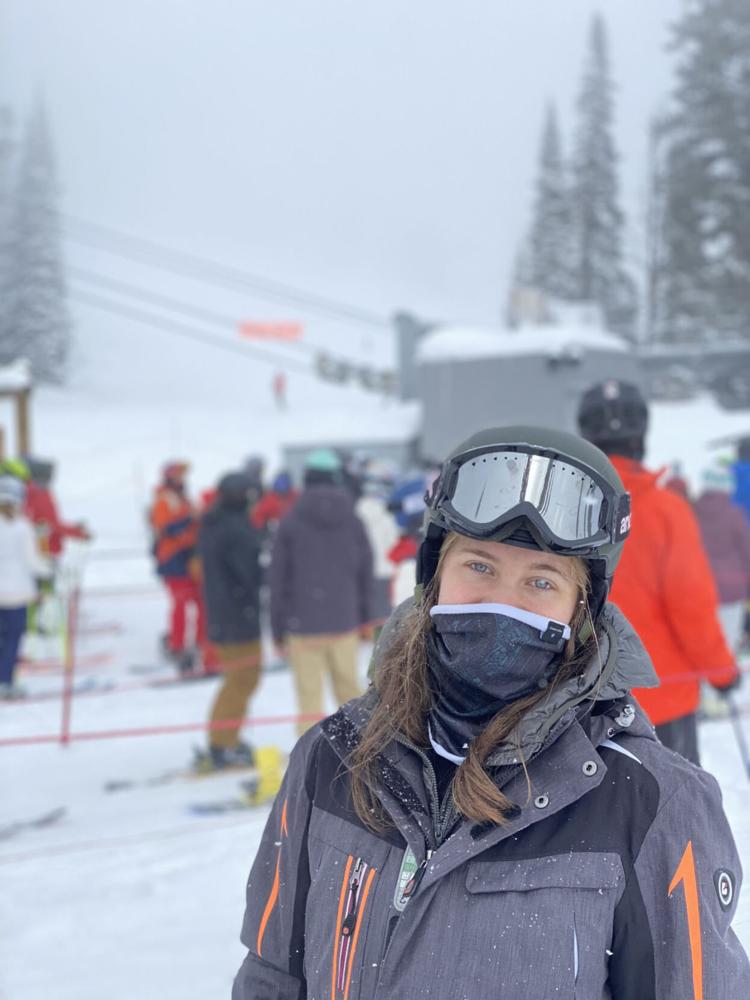 But snow and crowd conditions aside, other people like Philip Crowe, 43, from Kentucky, were just stoked to be here.
"The slopes are longer," he said, comparing the resort to Deer Valley and Breckenridge. "If you plan it right, hell, you can stay on the slope almost 30 minutes if you need to."
Crowe's son — who, he thought, was buried deep in the Hobacks — had brought the family out for a holiday lacrosse tournament in the west. They decided to stay, visiting the Grand Canyon, as well as Yellowstone National Park before stopping in Jackson Hole for some skiing.
"It was awesome," he said, jubilantly, of his vacation.