Darren Brugmann announced his retirement as START Bus director in April, agreeing to stay on until his replacement could be hired and he could help that person transition into the role.
That was expected to be sometime during the summer. Six months later, Brugmann's permanent replacement has still not been named. But the organization has brought on an interim director, Bruce Abel, whom town of Jackson staff are confident will ably guide START through a period fraught with challenges and change.
Abel brings with him a wealth of experience after decades in the industry, including high-level positions where he shepherded transit organizations through transitions similar to those on his plate with START.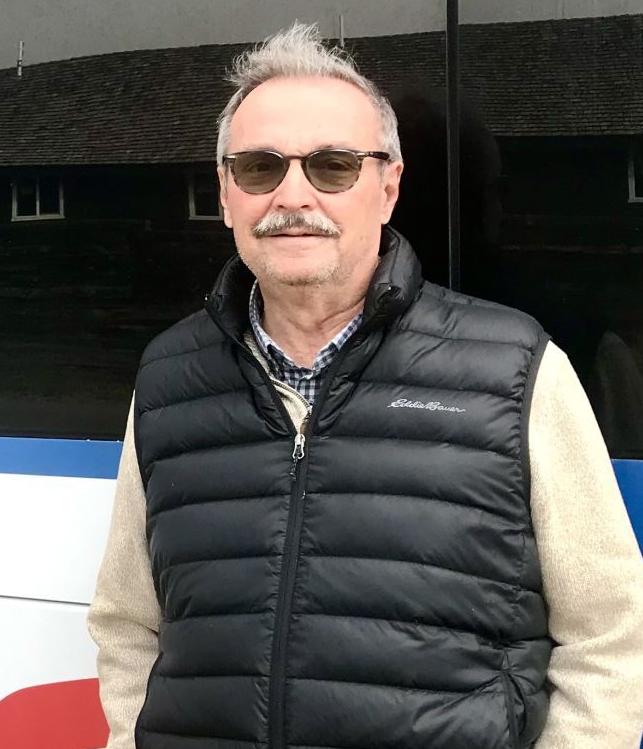 Abel, who thought he had retired twice before from the Denver Regional Transportation District, expects to be on the job as START's interim director six months or more.
"The conversation has been an expected six-month period," he said. "Potentially longer, because apparently they have had some challenges with the prior recruitment, but I think that the expectation right now is perhaps about six months."
Jackson Town Manager Larry Pardee said Abel was brought forward as a candidate for the interim position by a company called First Transit, which provides experienced transportation employees on a contract basis. Pardee and other town staff, including Assistant Town Manager Roxanne Robinson, met multiple times with Abel and were impressed with his resume, skill set and personality, Pardee said.
A national search firm out of Washington state has been enlisted to hasten the search for a permanent replacement. That effort has been hampered by a situation both nationally and internationally, he said, "where there appears to be far more opportunity than potential candidates in a given area."
Asked what the chief undertakings for next six months will be, Abel rattled off a seemingly daunting list for someone who has been on the job for all of two weeks.
There's the introduction of "microtransit service" to East Jackson, an on-call service that will replace fixed routes. That's to start Nov. 27. The contract has been executed, Abel said. Then there's the request for qualifications for a contracted winter-season service provider to supplement START's own fleet, as START contracted last winter to serve Teton Village, with that service also expected to be ready to go by Nov. 27.
There's the implementation of a new START route plan following a 2019 study, which is a significant overhaul of routes based on numerous factors. Abel also noted the next phase of the maintenance facility construction at the START facility to bring the town's maintenance staff, who already work on START's buses, under the same roof as START's fleet.
Applications for grants — whether from Wyoming, Idaho or the federal government— "is an ongoing process," Abel said.
"Then this evening I've been asked to review the five-year financial plan for operations and maintenance, which I'm also in the process of doing and will return that back to the town staff," he added. "So, updating the financials to get a good five-year look at what we anticipate financially."
'Drinking from a fire hose'
Also on the list is examining service south of town — with Rafter J, Melody Ranch and South Park among the areas Abel mentioned — to be implemented at some point next year.
"I've been asked to look at potential service to the airport, then asked to look at potential service to Grand Teton National Park," Abel said. "So I think that's a fairly full agenda."
Though quite serious when discussing his many undertakings, the affable Abel remained calm, even cracking the occasional joke when talking about how much information he has had to absorb and process in such a short period.
"I think the term I've been using is, 'It's like drinking from a fire hose,'" Abel said, though he acknowledged that Brugmann returned to Jackson for a few days to help familiarize him with START.
Abel's experience lends itself well to his upcoming work. For example, he managed the Roaring Fork Transit Authority, which covers Aspen, Colorado, and surrounding areas, in the late-1980s. As the chief operating officer for the Denver RTD, Abel oversaw a system that included about 50 vehicles for microtransit similar to what is being implemented in East Jackson, though "back then we just called it 'general-public demand response.'"
So between Aspen and Denver, "on one end of the spectrum I managed a system of about 60 buses, and on the other end of the spectrum I was the chief operating officer, essentially, at [Denver] RTD for 1,025 fixed-route buses and 380 paratransit buses," he said, noting that Denver's 50 or so microtransit buses were part of that paratransit fleet.
While his workload might overwhelm some, Abel remains upbeat and says he looks forward to the "challenges."
"With every challenge comes opportunity," he said. "So, there's plenty of opportunities here."