Conservatives in Teton County mostly praised Rep. Liz Cheney's intent to vote to impeach President Donald Trump for the role he played in inciting last week's violence at the U.S. Capitol.
"It is good to see a politician who has backbone, and I think she is really looking to a Republican party post-Trump and drawing some lines in the sand," Teton County GOP Chairman Alex Muromcew said. "Our elected officials owe their loyalty first to the country, second to the Constitution and only third to any individual. And I think she's making that very clear."
But others' reactions were more muted. The conservative community in Teton County, as with conservatives across the country, is not a monolith.
"I can't say I support it or don't support it; it's what she's going to do," said Bob Culver of the Jackson Hole Tea Party. "It's something she's going to have to live with. There's going to be fallout from it. We'll have to see what happens."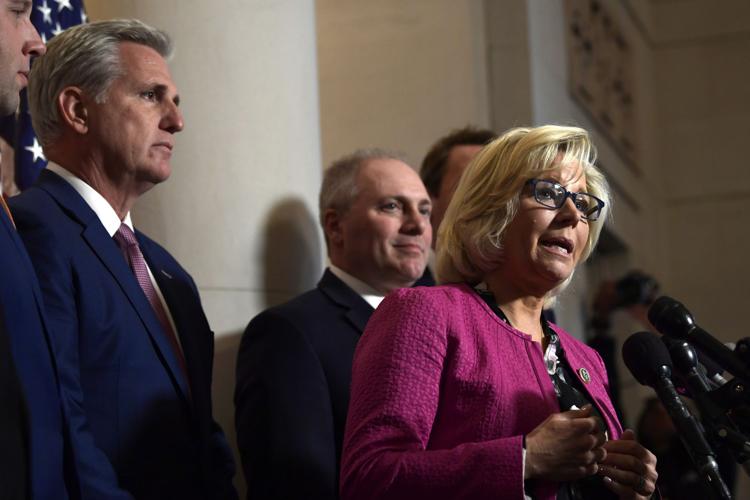 Cheney, a Teton County resident and a leader of GOP messaging in the House as its third-ranking Republican, announced her decision Tuesday. She tied her reasoning to the Jan. 6 violence in Washington, D.C., which saw a mob of Trump supporters egged on by the president storm the federal building, damage the halls of the U.S. Congress and send lawmakers into hiding as they met to certify President-elect Joe Biden's electoral college win. At least five people involved have died, including a Capitol police officer.
"What we know now is enough. The President of the United States summoned this mob, assembled the mob, and lit the flame of this attack," Cheney said in a much-publicized statement. "There has never been a greater betrayal by a President of the United States of his office and his oath to the Constitution."
Tensions between Cheney and Trump have been amplifying for weeks. Cheney first called on the president to present evidence for his baseless claims of voter fraud or otherwise respect the Electoral College's vote. And then, at the rally that preceded his supporters' storming of the U.S. Capitol, Trump spoke out against Cheney.
"The Liz Cheneys of the world. We have to get rid of them," the now-embattled president said.
If impeached, Trump would become the first president to be impeached twice.
Cheney is the only member of Wyoming's congressional delegation to openly support impeachment. Instead of calling for Trump's removal, U.S. Sens. Cynthia Lummis and John Barrasso, both Republicans, referenced the transition to a Biden administration.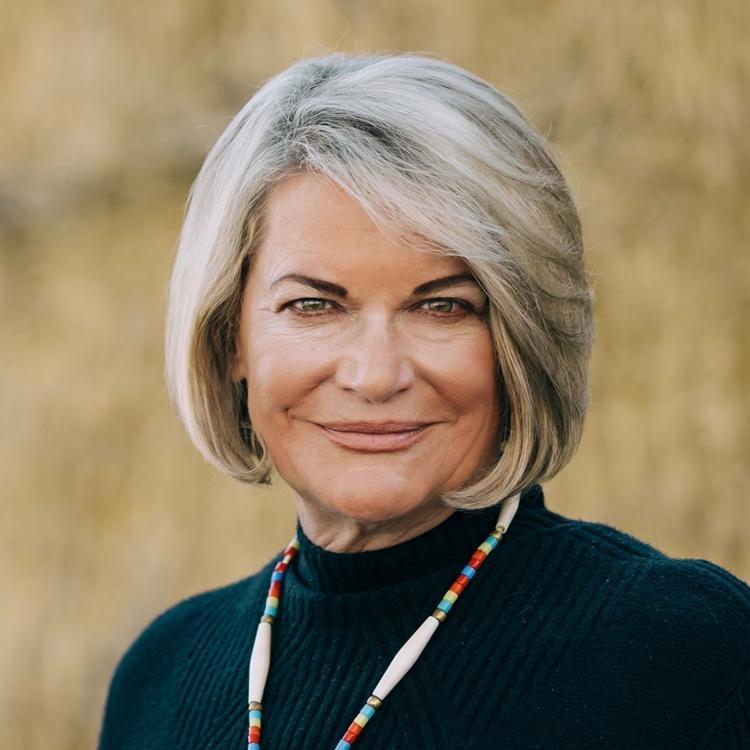 "Senator Lummis believes that for the good of the country, it's time to set aside our differences and look forward to the peaceful transition of power," Abegail Cave, spokeswoman for Lummis, said in a statement. "This will help the country to heal."
Likewise, Barrasso said in a statement: "The election is over. President-elect Biden will be sworn in. ... Now is the time to focus our attention on pressing issues like getting the pandemic behind us and rebuilding our economy."
Biden's inauguration is set for Jan. 20, amid heightened security concerns that arose after the incident in the Capitol. An internal FBI bulletin, first reported by ABC News, warned of "armed protests" throughout the next week. Cheney, Lummis and Barrasso did not respond directly to the News&Guide's requests for comment about the potential for further violence.
Democrats joined with Republicans to praise Rep. Cheney's decision.
State Sen. Mike Gierau, D-Teton, tied what happened in the U.S. Capitol to two local events.
One was an early January protest on the steps of the Wyoming Capitol organized by Republican Scott Clem, a former Campbell County representative, that saw demonstrators burn masks in protest against state health orders.
The other was a Facebook post from Marti Halverson, a former member of the Wyoming House who represented parts of Teton County. Her post called on people to "arrive and demand access to the chamber galleries," though the Legislature planned to open the galleries to the public.
Clem's protest was peaceful. Halverson said she was "absolutely not" concerned that her post would lead to violence, and it did not during the first day of the 66th Wyoming Legislature. But Gierau nonetheless connected those events to last week's unrest and praised Cheney's direct invocation of the violence at the U.S. Capitol.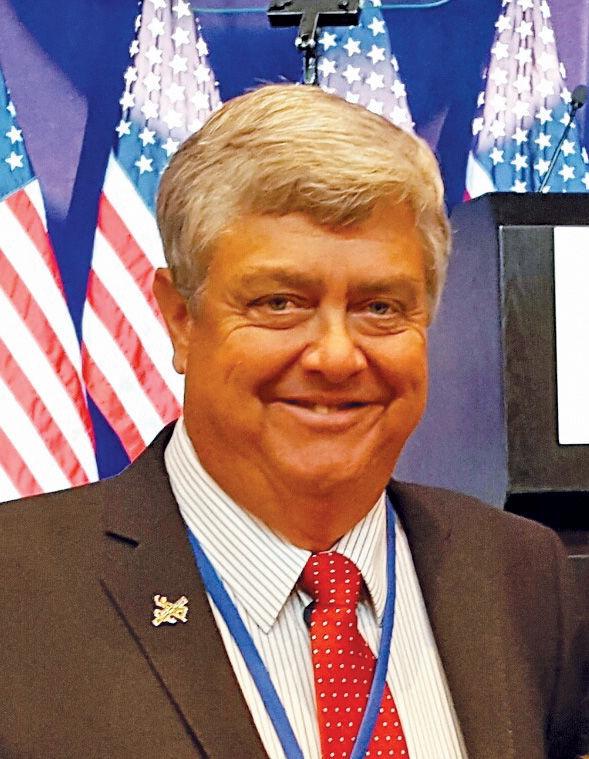 "She was very specific and very direct," Gierau said. "I know how difficult it is to not necessarily go along with your party on an issue and take some shots for it but, you know, she called it the way she saw it."
Whether Cheney will take heat for her decision at the ballot box remains to be seen.
Trump and Cheney both ran for reelection in 2020. Cheney won. Trump lost. But, in Wyoming, a nearly identical share of voters cast ballots for both. Trump won 70.4% of the vote, and Cheney picked up 68.7% of ballots cast. In Teton County, which leans notoriously more Democratic than the rest of the state, the two politicians fared differently with Cheney picking up more of the vote: 36.3% to Trump's 29.6%.
"I'm sure there will be consequences for the party, and it is what it is," said Mark Barron, a Republican Teton County commissioner and former mayor of Jackson. But he said this isn't the only issue fracturing the party right now, pointing to a "superior attitude by a number of right-wing Republicans that think they're the only breed of Republicans on the planet."
"I think that's a bigger threat to our country, to our state," he added.
Barron supported Cheney's decision as coming from a "place of conviction" but pointed out that it may be somewhat futile given how soon Biden is set to be inaugurated.
"Representative Cheney has a moral compass she follows," he said.
Paul Vogelheim, a former county commissioner and former chairman of the Teton County GOP, gave Cheney's decision his full-throated support.
"I would agree with her," he said. "I am not a fan of President Trump, and I find his incitement as repulsive and totally out of line as a leader of our country."