Jackson Hole Republicans were in the vast minority Saturday when they voted against censuring Rep. Liz Cheney, Wyoming's lone voice in the U.S. House of Representatives.
Mary Martin, a member of the Teton County GOP's executive committee, traveled to Rawlins for the vote. She intended to vote to censure. But a letter from Pinedale Town Councilor Isaac Best that in part said Cheney "is our representative, not our puppet" helped change Martin's mind. She voted against the measure.
"I don't agree with the evidence I saw. I don't agree with what her decision was. However, I wasn't there, and I didn't see what she saw," Martin told the News&Guide. "She voted her conscience. It's not my place to tell her whether her conscience is right or wrong."
Teton County GOP Chairman Alex Muromcew and, by proxy, Teton County Commissioner Mark Barron also voted against censure. Joined primarily by delegates from Natrona County, they were three of only eight people to do so. Around 60 attendees voted in the affirmative.
Lincoln County Republican Taylor Allred was one of them. He told the News&Guide that Cheney's actions have "created unequalled angst" among grassroots Republicans in Wyoming.
"The perception is that this is nothing more than a continuation of her personal animosity towards President Trump," Allred wrote in an email.
Muromcew voted against censure because he "wasn't comfortable with some of the allegations that were made" in the formal resolution.
In 13 "whereas" statements, that document questioned the integrity of the 2020 election, falsely blamed the violence at the Capitol on Antifa and Black Lives Matter "radicals," and accused Cheney of subverting the will of voters by saying she would impeach Trump before hearing evidence against him.
It called on her to resign, repay the Wyoming Republican Party's donations to her 2020 campaign, and show up at the party's next meeting to explain herself.
Cheney told "Fox News Sunday" host Chris Wallace that she would not abandon her position.
"Our most important duty is to the Constitution," she said. "As I've explained — and will continue to explain — to supporters all across the state and voters all across the state, the oath that I took to the Constitution compelled me to vote for impeachment."
Federal election officials have said the general election was the "most secure" in history, and former U.S. Attorney General William P. Barr said the Justice Department had found no evidence of fraud "on a scale that could have effected a different outcome in the election."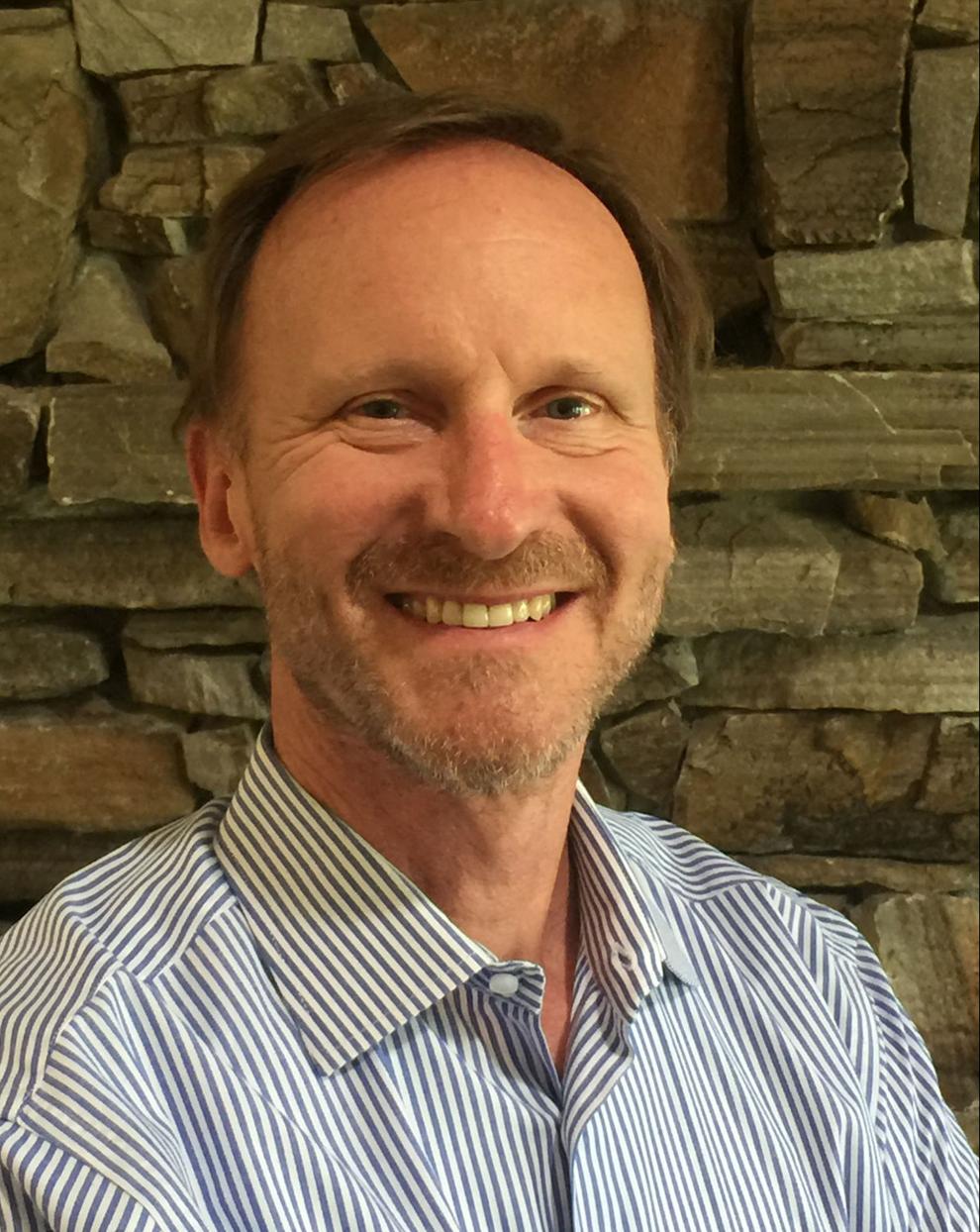 Muromcew specifically cited the claim about Antifa and Black Lives Matter activists as concerning.
"That is not true," he said.
Muromcew blamed the violence on "various Trump supporters" and violent right-wing extremist groups like the Proud Boys, Oath Keepers and Three Percenters.
Keven Ruby is the research director for the University of Chicago's Chicago Project on Security and Threats. He told the News&Guide that his center has data on 230 people that the F.B.I., D.C. Police, and U.S. Capitol Police have charged with "illegally entering the capitol."
"Of those there is only one case of a BLM-linked activist arrested for participating in the riot inside the Capitol," Ruby wrote in an email.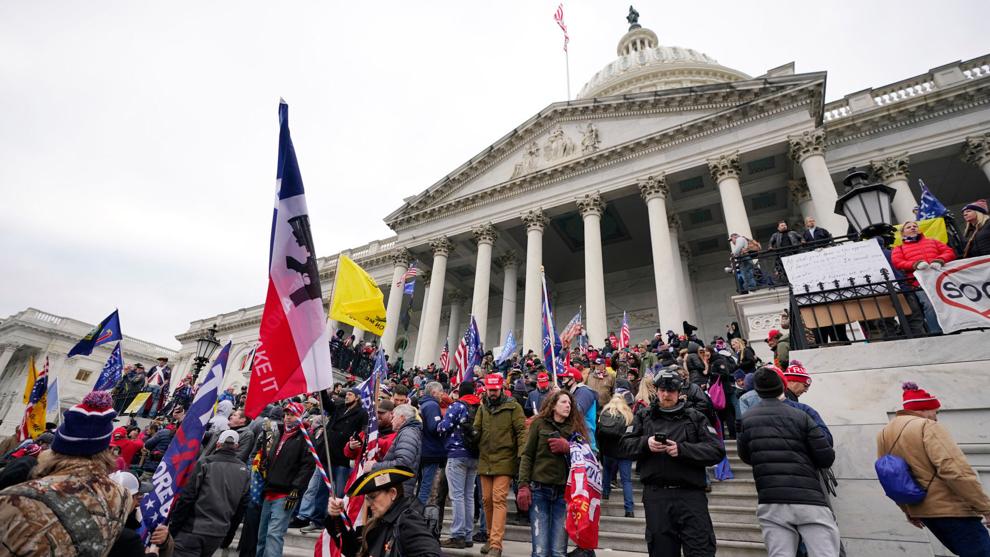 He was referring to John Earl Sullivan, a Utah man who participated in BLM-linked protests last summer and used "#antifa, #blm, and other anti-Trump or anti-police hashtags" on social media, according to PolitiFact. Sullivan has said he was at the Capitol as an observer and denied Antifa affiliation.
Rioters inside the capitol on Jan. 6 actively asserted that the riots were not staged by Antifa and even mocked reports that they were, Ruby said. He and his team have identified at least 23 members of militias and violent right wing extremist groups among those arrested as of Feb. 5.
Cheney also criticized that specific claim.
"People in the party are mistaken," she said. "They believe that BLM and Antifa were behind what happened here at the Capitol. It's just simply not the case. It's not true. And we're going to have a lot of work we have to do. People have been lied to."
Katherine Rueckert, another Teton County GOP executive committee member, supported the push for censure. She did not think the votes of Martin, Muromcew and Barron accurately reflected the views of Teton County's conservative community.
"I personally don't think the majority of Republicans in Teton County agree with a vote to not censure Liz Cheney," Rueckert said, adding that she feels local GOP leadership needs to approach its members and ask whether they supported their vote against censure.
"If not," she said, "we need to rethink how we're structuring this."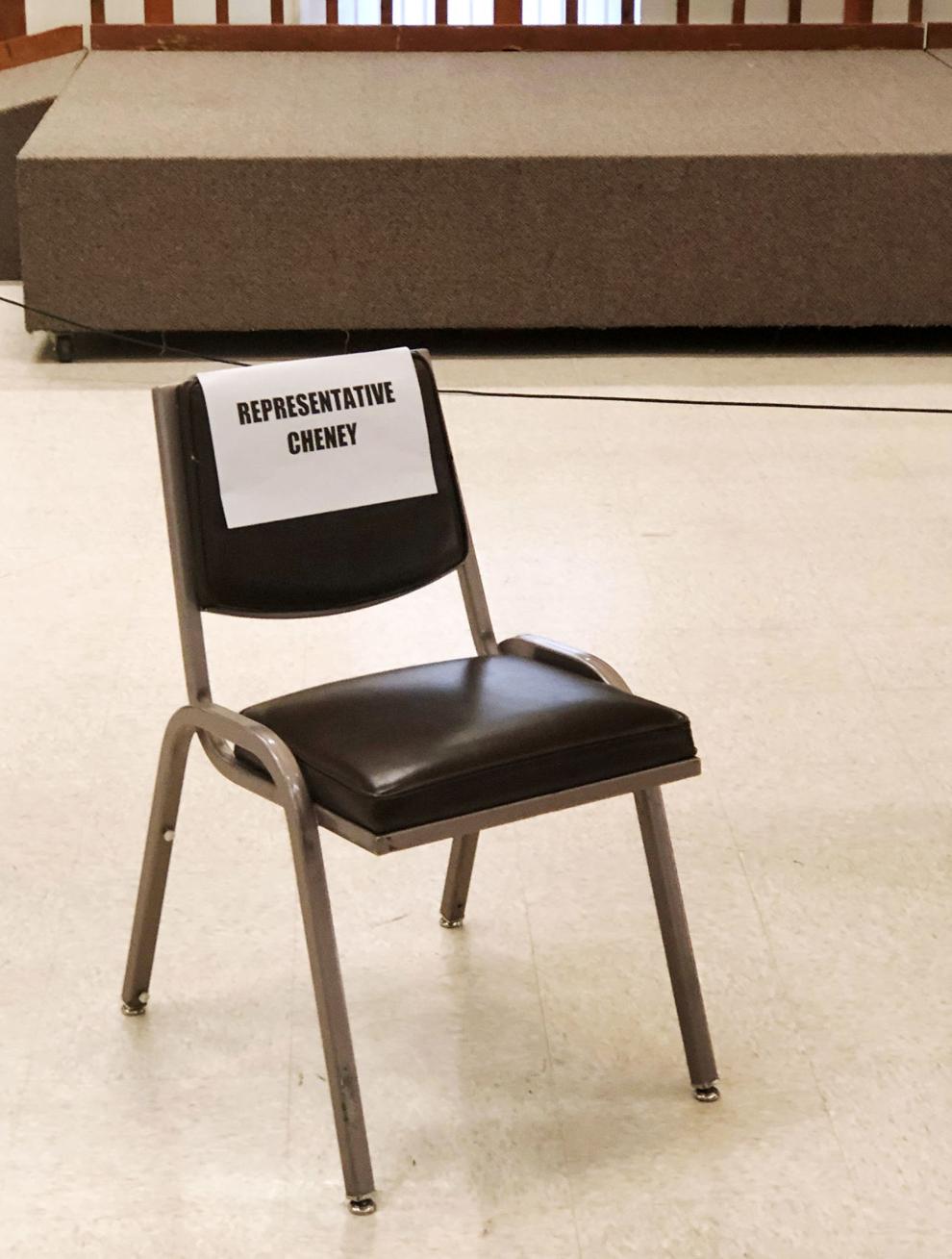 Rueckert lamented that Cheney "wasn't even there" on Saturday. An empty chair with a piece of computer paper bearing Cheney's name stood in as her substitute.
"That's not a representative," Rueckert said. "You should show up."
But Tote Turner, a former chair of the Teton County GOP, said he thought Jackson Hole's delegation "made the right call." He criticized the state party for a one-size fits all approach.
"They're really turning off myself and other conservative Republicans in Teton County on how they carry on and in the nastiness and the bullying of Republicans in general," Turner said.
"Unfortunate would be my take on the whole thing," he added.