The average tourist walking around town might not notice the two modest homes at 165 N. Glenwood St., their eyes instead diverted to the neighboring "ultra-luxury condos" being constructed immediately to the north, condos that dwarf the old houses.
Brigid Mander calls the upstairs apartment in the house fronting Glenwood home. Her neighbors in the other seven units have included ski coaches, fishing guides, graduate students — the kind of people who contribute to Jackson's unique character, she said.
Mander knows the two nearly 100-year-old houses, owned by the same developer building the condos next door — Wisconsin-based Bear Development, led by CEO S.R. Mills — will soon be demolished if she is unable to locate a buyer willing to save the historic buildings. She has worked for the last two years to find a way to spare the houses from the wrecking ball, asserting that they could serve as valuable workforce or affordable housing in a town in desperate need of both. And, Mander noted, the homes and the eight residential units they house are already built.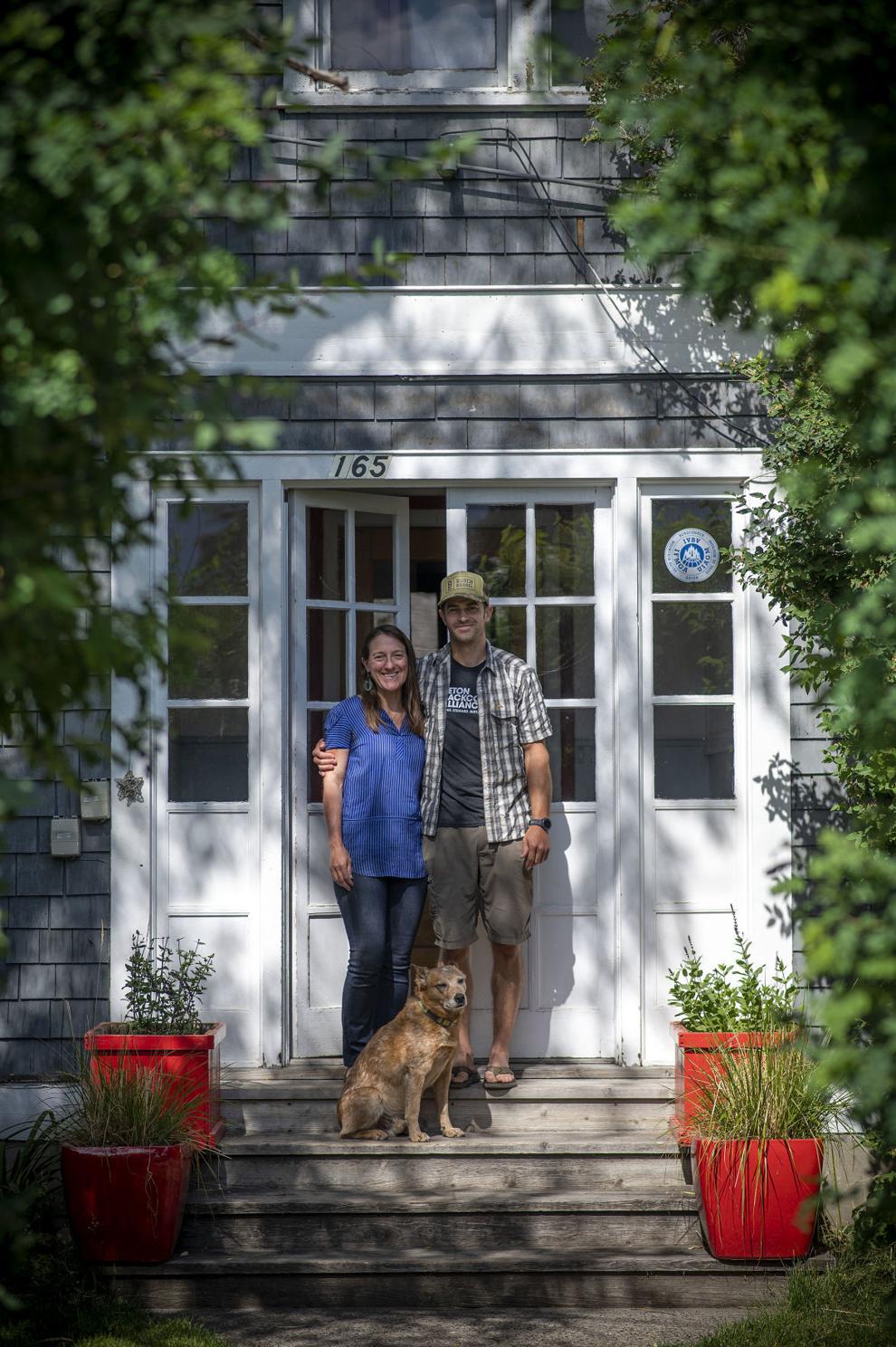 For his part, Mills has given Mander an asking price of $7 million to purchase the homes, which is a mere fraction of the amount he could make if he were to develop them into condos like the neighboring Glenwood condos, which are selling for between about $3 million and nearly $5 million apiece. Mander said Mills has been forthright and operated in good faith throughout her two-year quest to rescue the historic buildings. Mills has not raised the asking price since day one and has been one of a host of people who have worked with Mander to formulate what she sees as a workable plan to preserve the housing stock.
So why undertake her own personal "Save the Block"-type campaign, which neighbor Casey Otterson described as a full-time job for Mander, a freelance writer? She describes it as a "paying it forward" effort after having been the beneficiary of others' generosity and help over her many stops living in and around other resort towns not terribly unlike Jackson.
"The reason I got involved is because [of the] housing problems and how it's affecting everyone's life," Mander said. "And these are all the kinds of people who make our community run and give it life, and it's what people are trying to buy when they move here; they want to buy that lifestyle, and all these people are getting pushed out.
"And then right under my feet I had this. We understood that we would all have to move out and these houses would become something else, like potentially vacation homes, short-term rentals, things not really good for our community," she said. "So I thought that I could never complain about the housing problem again if I let this go down under my feet."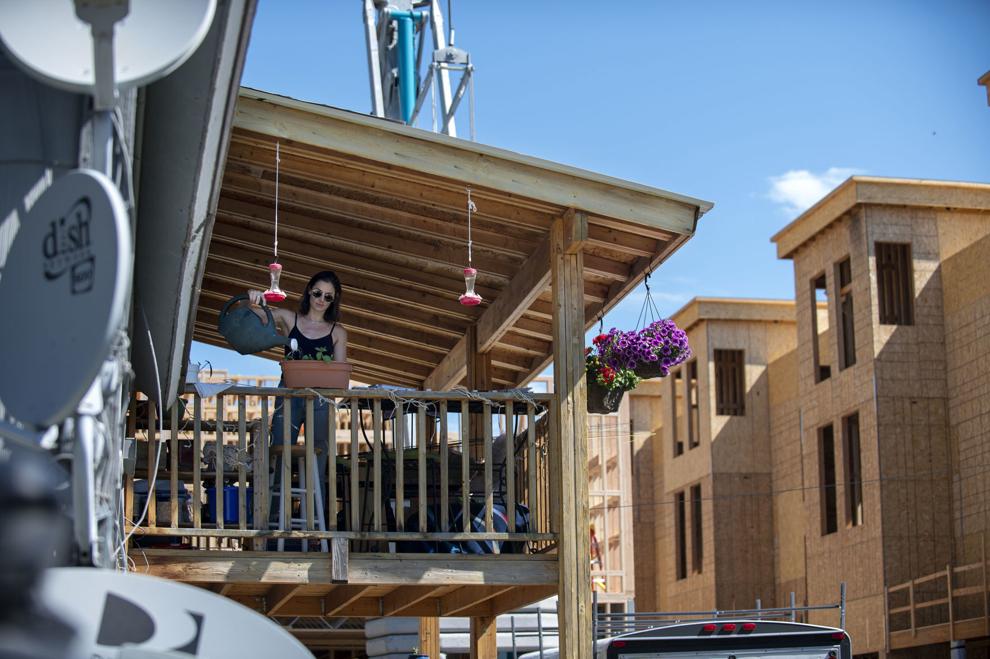 It's not the first house she has lived in that's been torn down and turned into something tourism-oriented, she said. But in this property, she saw real potential.
"The fact that this house had a couple different things that our community has stated are priorities going for it made me think that it had a really good chance of success," she said.
Mander has worked with countless town departments, staff, elected officials, nonprofits, developers and historic preservation boards and organizations — not just in Jackson Hole, but across the country — searching for guidance. She counts town Councilors Jonathan Schechter and Arne Jorgensen, town planner Tyler Valentine, Housing Director April Norton, County Commissioner Luther Propst, Teton County Historic Preservation Board President Michael Stern and owner Mills among the many who have helped her formulate a plan to try to save the homes.
The adjacent 185 N. Glenwood property was once the home of the Jackson Hole Guide, which had affordable employee apartments above the pressroom. Publisher Liz McCabe sold the property to the Jackson Hole Community Housing Trust for an undisclosed amount after the Guide merged in 2002 with the Jackson Hole News to create this newspaper and consolidated operations at the News' Maple Way location. The Housing Trust partnered with the Wilson-based Eden Group to develop a mix of affordable housing and commercial space. By working with a for-profit developer the trust hoped to reduce the financial burden of developing the project, according to a May 31, 2006, article in the News&Guide.
But after the Guide building fell to the wrecking ball, the project died when the economy collapsed following the 2008 Great Recession. The Eden Group worked to bring in new financiers but was unable to at the time and ended up negotiating a transfer of the 185 N. Glenwood property to First Interstate Bank in 2012, according to Vice-Mayor Jorgensen. His architecture firm did quite a bit of work on the project, for which he said the Eden Group paid what was owed.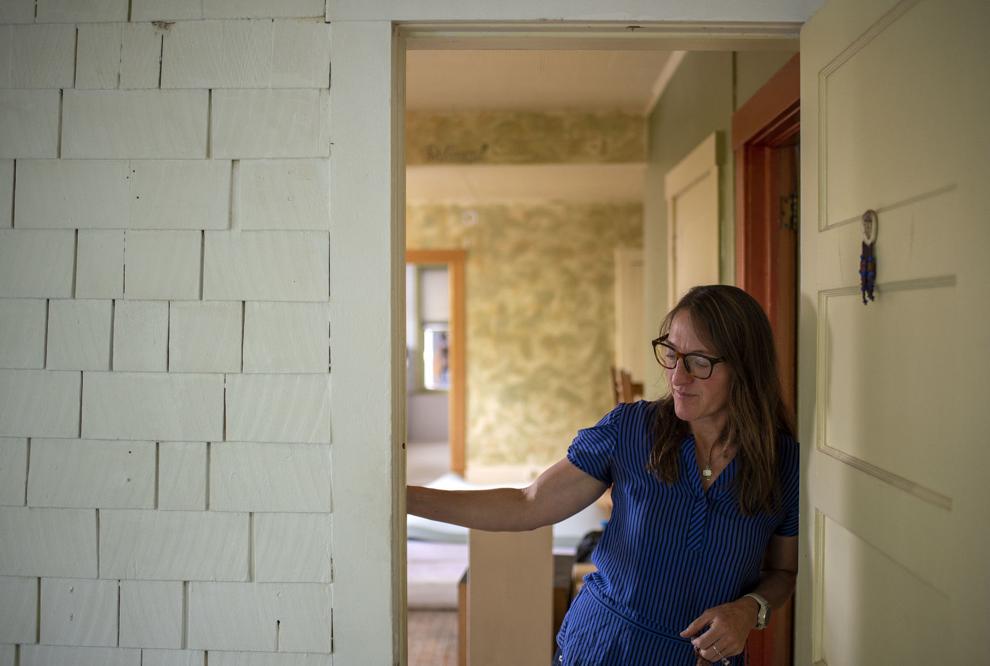 A short time later, Mills and Bear Development bought the 185 N. Glenwood parcel along with the 165 N. Glenwood property. Plans were put in motion for the development of what are being billed at the site and on the website TheGlenwoodJH.com as "ultra-luxury condos."
To Mander and her neighbor Otterson, who has lived in her unit in the rear house with her husband for more than five years, the town is to blame for allowing luxury condos and hotels and other high-end housing to overtake much of the town and price the less-than-wealthy workforce out of the area.
"I say the efforts made by the town and county are all smoke and mirrors; they're more focused on building the town, bringing in revenue from outside people than they are stabilizing the foundation of this town," Otterson said. "For instance, they want to, on one hand, build all these multimillion-dollar condos for second homeowners to spend less than half a year here, and then on the other hand they approved Phase Two for Hotel Jackson to increase and expand rooms for more revenue and bring more people into the town."
But as hotel capacity expands, Otterson said, "there's no staff to work in the hotels.
"I don't understand how they expect to achieve their goal [of housing 65% of the workforce locally] when the entire foundation of this town and operation, if you will, is built on stones and is crumbling."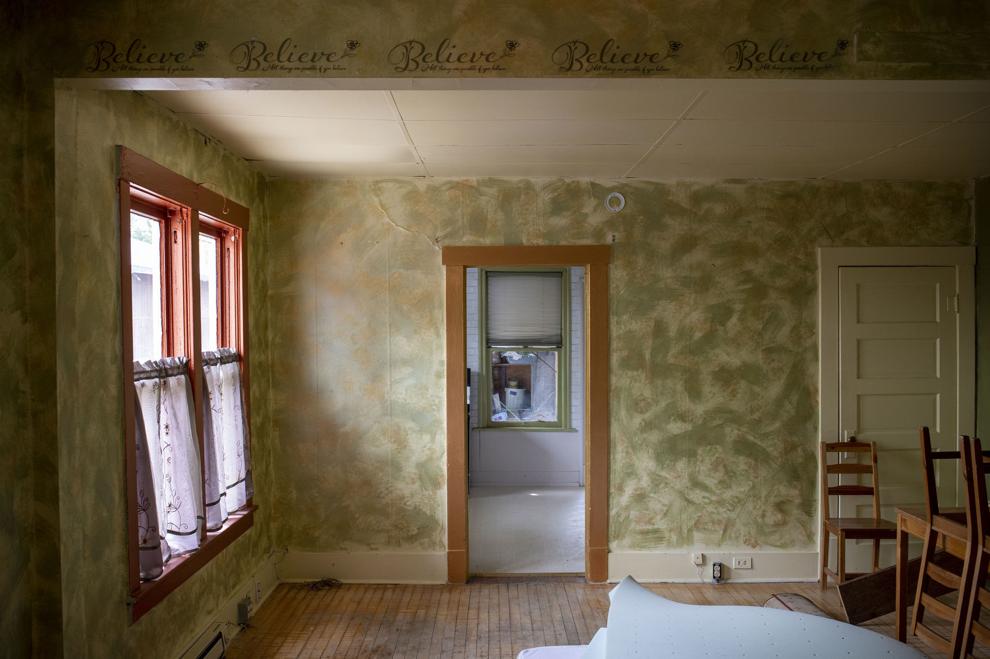 The family that owns Hotel Jackson recently purchased Legacy Lodge, after the assisted living center shuttered this past winter, with an eye toward converting the building's 57 units to employee housing.
Mander, meanwhile, like her neighbor, is critical of the town.
"The town has completely failed to protect its own community, its own people," she said. "Like, this is not S.R.'s fault or other developers' fault. It's our fault. People are looking for scapegoats, and it's not the developers, because like most of them, they're not doing cagey things. Our town is the one that has been slow to sort of protect. All the problems that we have are because of our own rules."
Vice-Mayor Jorgensen and Planning Director Paul Anthony, though, point to historic preservation Land Development Regulations that were passed a few months ago, which offer incentives to historic property owners to preserve those properties and maintain their historical integrity as options for a buyer eager to save the homes.
Stern, the historic preservation board president, also defended the town's efforts, saying: "The town really has put forward as many incentives as they could think up to encourage this kind of preservation, and I think we're hopeful that a developer will see those opportunities and see the public benefit and help [Mander] get it done."
Mander said such incentives wouldn't apply to this project, however, because her plan involves a buyer who would then place an historic preservation easement on the houses, which "would extinguish the development rights" rather than potentially transfer them.
"What [they're] talking about really isn't applicable to this project," she said.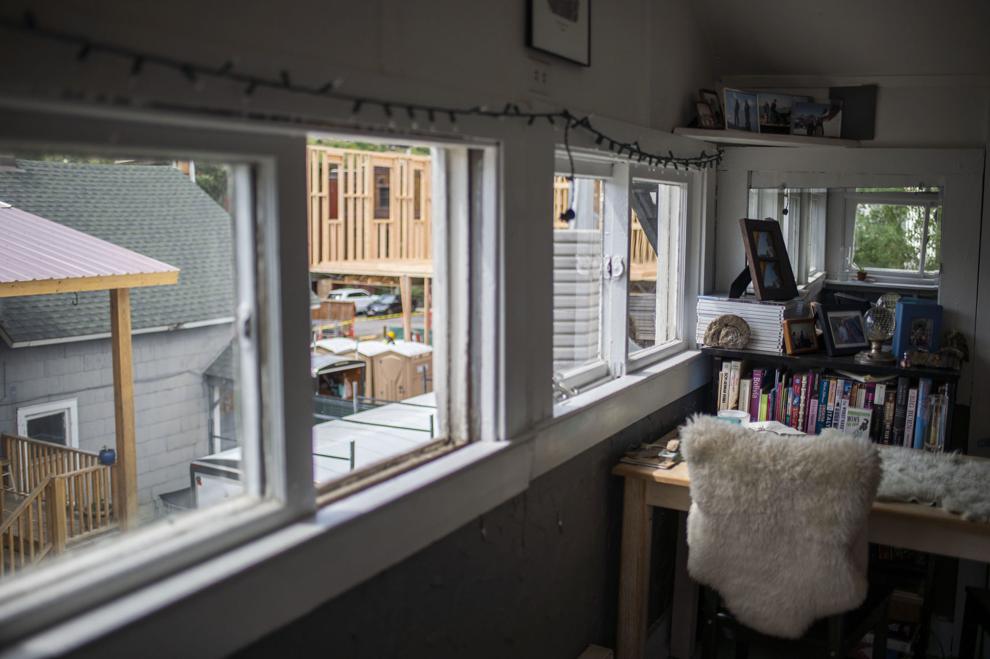 As for a deadline for the 165 Glenwood property to be purchased and saved, Mills gave a less-than-encouraging outlook for that specific site, given how much work has already been put into planning. But he said he's been doing all he can to work with Mander on a solution over the past two years.
"Really, I probably should have pulled the trigger on the second phase a couple of months ago, but I wanted to elongate the process as best we could," Mills said. "And so, when I talked to Brigid, we started the engineering and re-upped the architectural stuff a couple of weeks ago. So that time, unfortunately, has probably kind of come and gone."
Mills did say that he's interested in finding somewhere to move the historic homes, if the time for purchase of 165 Glenwood has indeed passed. He also said he's meeting with several people in Jackson on Friday to try to pinpoint other locations to build affordable housing in town "and just promote more workforce housing."
For Otterson, who recently founded a concierge company and whose husband is in law school, losing her housing at the 165 Glenwood property almost certainly spells a one-way ticket out of town.
"We would be found in a very unfortunate situation," she said. "He's in law school, so we're on one income. We have three animals. We 100% would not be able to stay in Jackson. I would pray and utilize all my resources that we could find an affordable rental in Victor, one that allowed three pets. But no, it would not be good whatsoever. We would have to leave town."
No matter the outcome, Stern had high praise for Mander's efforts and hopes more people are willing to pitch in on preservation efforts, particularly those that apply to affordable and workforce housing.
"Brigid has been really just an incredible person in her commitment to this, her doggedness, and her efforts that have gone over the last, what, two years or more to find a way to save this," Stern said. "I mean, she really has been a hero for preservation. Just as a private citizen because she thought it was the right thing to do, and I can't thank her enough."