Some Jackson Hole residents might be represented by a Sublette County Republican after legislative districts are redrawn this winter.
But once redistricting is complete, Teton County delegates to the Wyoming Legislature don't foresee many other major changes to how their constituents will be represented.
"It's going stay relatively close to the same as it is now," Rep. Jim Roscoe told the News&Guide, reflecting on the process so far. "The lines aren't going to change that much."
Roscoe is an independent who represents parts of Teton, Lincoln and Sublette Counties.
Roscoe went through redistricting as a legislator after the 2010 census. And he's been a member of the Joint Corporations, Elections and Political Subdivisions Committee this year as it has overseen the early stages of redistricting. That's a once-a-decade affair where Wyoming legislators redraw districts based on the results of the most recent census.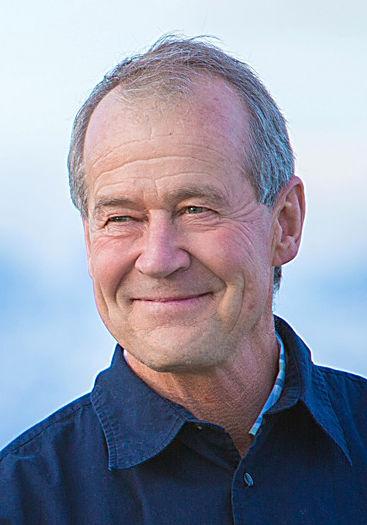 Rep. Mike Yin, D-Teton, recently joined Roscoe on the committee, filling in temporarily for Rep. Andi Clifford, D-Fremont. He added a caveat to Roscoe's statement.
"I think that there's a distinct possibility that Albert Sommers' district will move into southern Teton County a bit," he said, referring to House District 20, which is represented by the Sublette County Republican. The reason, in a nutshell, is population change. And some Jackson Hole voters might be represented by different Teton County legislators when the dust settles.
Teton County's delegation told the News&Guide their goal is to keep districts within county lines as much as possible.
"Teton County is a strong community and, in the past, we've seen its representation kind of carved out in certain ways," Yin said. "Once you start splitting up the county in a bunch of different ways, you're going to have disenfranchised folks and my goal is for Teton County not to have that."
In contrast to states like Colorado where an independent redistricting committee dictates how legislative districts are redrawn, the Wyoming Legislature controls the Equality State's redistricting process. It's a partisan negotiation, dictated by state legislators.
Sen. Mike Gierau, D-Teton, said that means the Republican Party is generally in charge. With the exception of Senate President Dan Dockstader, a Republican who represents parts of Teton, Lincoln and Sublette counties, all of Teton County's legislators are Democrats or independents.
"We don't necessarily have as many cards to play in this process as one might think," Gierau said.
But Roscoe and Yin both sit on the Joint Corporations Committee.
And this year, that committee has adopted several redistricting principles that include keeping the current breakdown of seats in the Wyoming House and Senate — 60 and 30, respectively — hewing closely to county lines and census blocks, and ensuring that districts are "substantially equal" population-wise.
That's part of why the Sublette County district is part of the conversation. And it's part of why legislators don't think districts representing Teton County residents will otherwise change too much.
Teton County's population grew roughly 10% between the 2010 and 2020 census.
And, with the exception of the Sublette County question, legislators said that can largely be accommodated by shifting voters between existing districts within the county.
The "ideal population" for house districts is 9,614 people, according to the Wyoming Legislative Service Office.
Senate districts generally include two house districts — a practice known as nesting — and have a set "ideal population" of 19,228.
The Joint Corporations Committee's "substantial equality" guideline generally requires that districts deviate from the ideal by no more than 5% in either direction, or 10% total.
In Teton County, House Districts 16 and 23, represented by Yin and Democrat Andy Schwartz, respectively, each deviate from the "ideal" house population by less than 5%.
District 22, represented by Roscoe, deviates by roughly 8.8%.
And Senate Districts 16 (Dockstader) and 17 (Gierau) deviate from their ideal populations by roughly 5.5% and 2.6%, respectively.
That means district lines will have to be changed to bring populations in line with "ideal populations."
And that has legislators thinking about swapping voters between districts in Teton County to achieve "substantial equality."
Roscoe's district lines may shift to include parts of Jackson, which grew. Ditto Schwartz's.
But legislators still need to sort out how to handle House District 20, Sommers' district.
In contrast to Teton County, Sublette County's population fell roughly 15% between 2010 and 2020. Sommers' district is currently about 16.6% below the "ideal" House District population.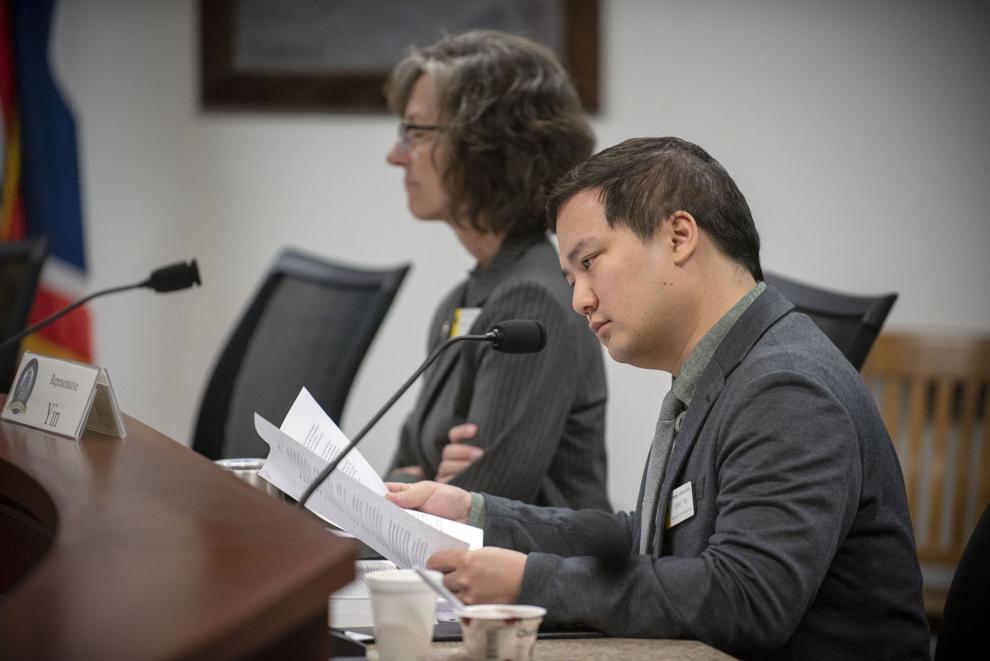 Yin said that adding roughly 500 voters to that House District would bring it within the acceptable range of deviation.
"You'd have to take about 500 from somewhere," he said, pointing to either Lincoln County, Sweetwater County or southern Teton County as options.
Taking voters from Teton County, Yin said, is not his "ideal outcome."
"My preference would be for Sublette to take out of southern Lincoln County where they share a school district," he said.
But what will happen with Teton County's districts — and House District 20 — remains to be seen.
It's still early in the process.
Massaging district lines in one part of the state can have impacts far away.
"A change in Cheyenne can ripple through all the way to Teton County," Schwartz said.
Legislators are working in regions — Teton County is paired with Lincoln, Sublette and Uinta counties — to draw and propose district maps to the Joint Corporations Committee. That body will meet in November and December to make recommendations to the Legislature, which will debate and finalize redistricting during the 2022 budget session.
Roscoe said the last redistricting process he sat through was messy.
"It was a struggle right down to the last minute," he said. "There are a lot of pressures, and it's just the nature of the game."
In the meantime, Yin said his goal is to hear from constituents.
While proposed maps won't be available — it's early in the process and legislators are worried that unveiling preliminary maps could give the impression that they're more formal than they are, Yin said — the goal of the Wednesday open house is to figure out how Teton County residents would like to see districts change.
Yin said he's interested in figuring out "what parts of the county make sense to be together or separate" and starting to answer an overarching question: How district lines should be drawn.