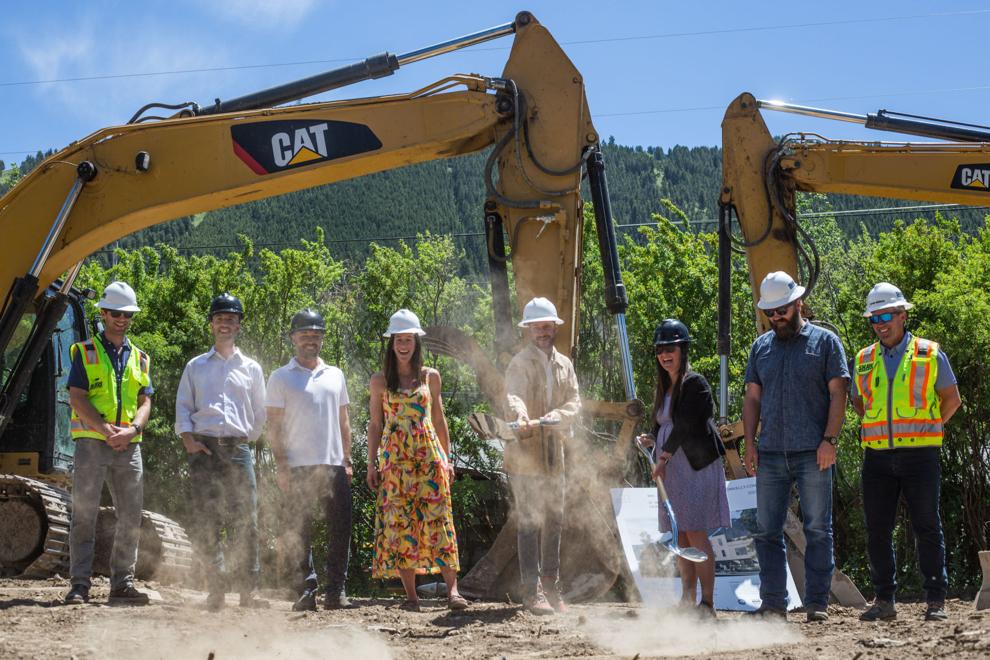 Jackson Mayor Hailey Morton Levinson joined Jackson/Teton County Housing Director April Norton and about 30 others Wednesday to celebrate the groundbreaking of a West Kelly Avenue project that will result in 12 deed-restricted homes for the valley's workforce.
The project, which will be built by local company Shaw Construction, is expected to be completed by around August 2022, Norton said in an interview.
Norton acknowledged that the 12 units — 10 two-bedroom and two one-bedroom homes — are a small step toward helping the community solve its workforce housing shortage but, she said, "every little bit helps."
"When you think about this project, we're replacing an old home that would have been torn down and replaced with two large single-family homes," Norton said. "Instead, we are replacing an older home with 12 permanently deed-restricted homes for people who work locally.
"But one of the interesting parts about this project is that it's really the first infill redevelopment with multifamily in this neighborhood," she said. "And the hope is that it really catalyzes future developments that are similar to this one."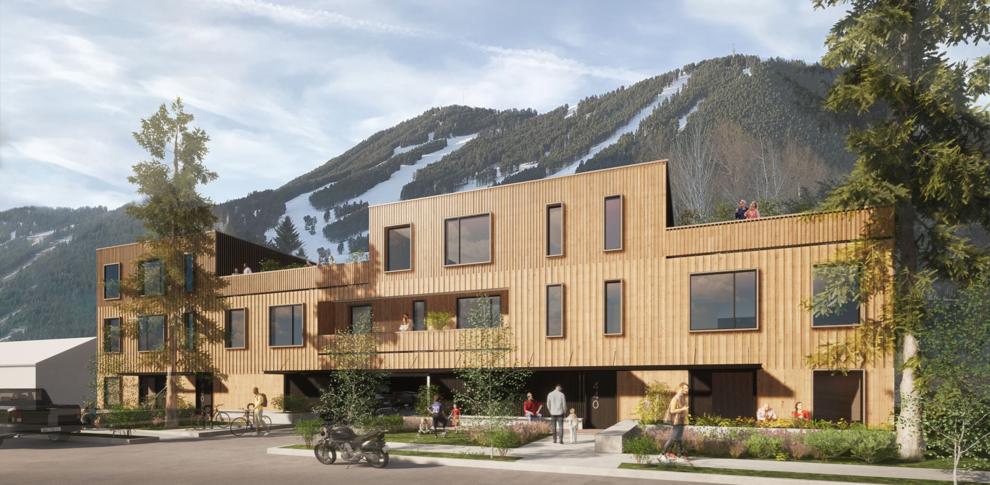 Norton and Morton Levinson recalled the difficulty in making the project a reality — from neighbors of the property at 430-440 W. Kelly voicing their displeasure to the rezoning needed for such a development to be built in that neighborhood — but said they are glad to have fought the battle.
"The hard thing was that it's the first project of multifamily housing in a traditionally single-family housing neighborhood," the mayor said Friday.
"We took a bunch of arrows over this project," Norton said, "because it was the first one. And, you know, while it was painful at the time, I was happy to do it, because at the end of the day I hope that in three years we see two more of these. To turn one house into 12 permanently deed-restricted homes, I think is a huge win."
Last June, it was projected that the two-bedroom homes would be sold for about $600,000 each and the one-bedroom units for $300,000, but Norton said those estimates might go up because construction costs have risen quite a bit since then.
Morton Levinson said she's happy to see the project get under way and looks forward to more like it.
"In the end, this will be a place for 12 more local families to live and have secure housing," she said, "and that's why I get excited about it."
This article has been edited to remove the word "affordable" from the headline and first paragraph. That word connotes a specific category of government-subsidized housing. — Ed.