Last month, the Jackson Post Office on Pearl Street closed its doors for a day due to staffing shortages.
A single sheet of computer paper announcing the closure was posted on the glass door of the mail center directly under the permanent sticker advertising its typical service, 7 days a week. It did not state how long the center would remain closed, but one employee told the News&Guide things could soon get worse.
Postal worker Ray, who preferred not to give his last name to the paper and had it sharpied-out on his name tag, was working in the Maple Way Post Office on a recent Wednesday.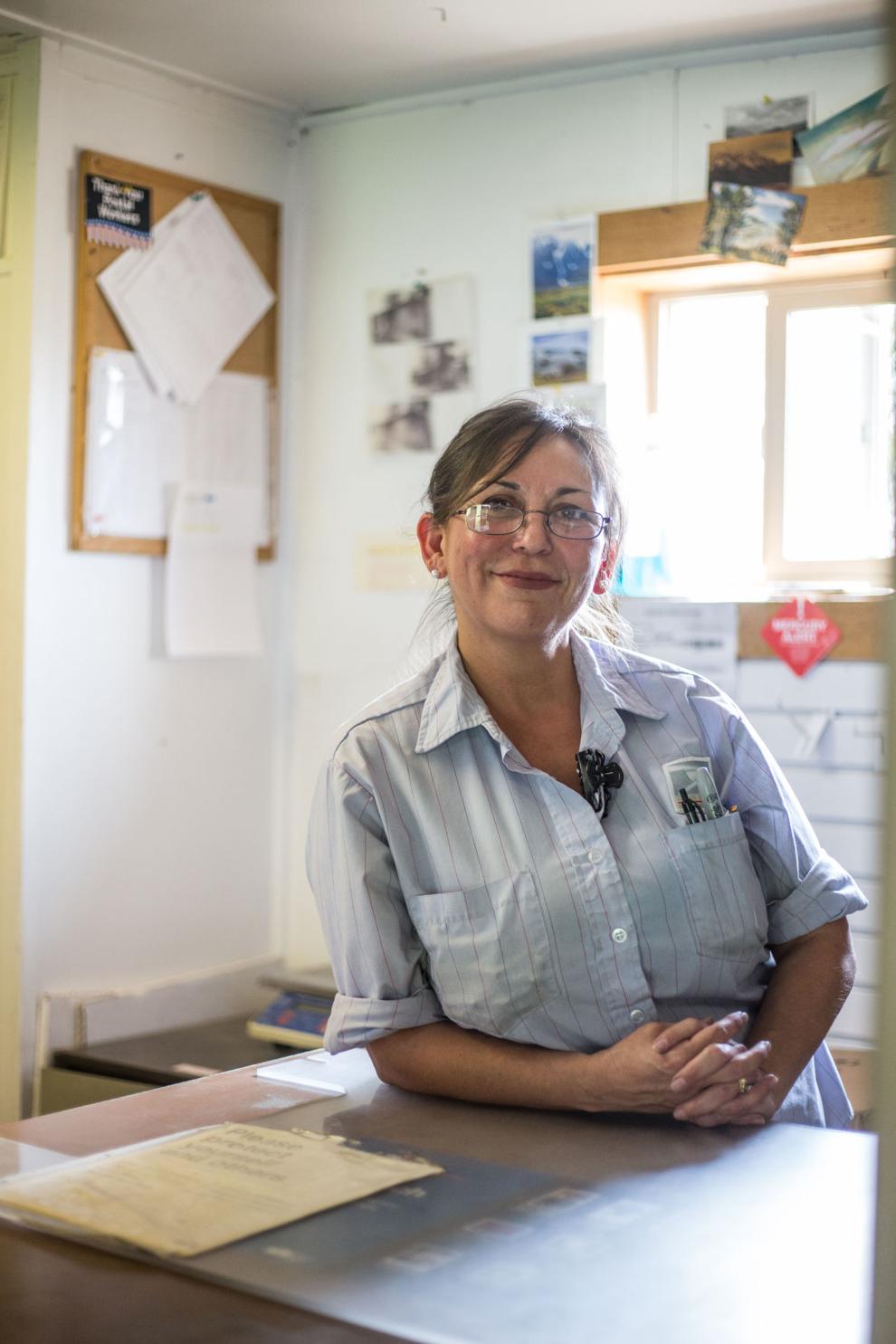 He said he was supposed to work at the Pearl Street location but was pulled west Wednesday morning to staff the front desk on Maple.
"When you've got only 12 people to work 20 positions, things have to be cut," Ray said, adding that the Postal Service prioritizes mail delivery ("putting mail in boxes") over staffing the centers. He was moved over so that at least one center could be fully operational.
On Tuesday, interim postmaster Geraldine Tiniacos confirmed that nine positions are currently unfilled across the Jackson, Moose, Kelly and Wilson locations.
The reasons for the staffing shortage, she said, are the same issues faced by several departments in the valley: While cost of living skyrockets, wages aren't growing fast enough to keep up.
"We can't get employees like anybody else," Ray said.
Regional communications manager James Buxrod said people aren't likely to take $20/hour jobs when the cheapest apartment costs $2,000 a month. Their solutions to housing verge on desperation.
"We're looking at maybe renting campers on postal property or building apartments on top of the post office to house employees," Buxrod said. "We're thinking outside the box."
Other ideas include long-term vacation rental leases and hotels, though those options can be quite expensive. One postal worker who is coming up from Cheyenne to staff the Wilson office is going to stay in a subsidized hotel room until September. Buxrod said headquarters can budget $300 a night, but the only options they're seeing are $500.
"We're hoping after Labor Day it will calm down," he said. When employees are transferred, they also receive a daily stipend for food, Buxrod said, which will also need to be higher in Jackson.
Tiniacos said she would like to pay employees more, but her hands are tied.
"Even though we're a for-profit organization, we're still run by the federal government," she said. "So the decisions that we make don't come easy."
The only USPS locations that offer cost-of-living raises are outside the continental United States.
The Jackson P.O. has tried to recruit new staff members since January with "help wanted" ads in the newspaper. But staff recruitment has been waning for years, Ray said.
For a center that has already drawn public ire for its slow and uneven delivery, a short staff doesn't make anything easier.
Most of Jackson does not have home or business mail delivery service, meaning residents are required to use a P.O. Box to receive their USPS mail. Tiniacos said many residents don't appropriately label their mail, which makes it more difficult to sort.
One option is to put your box number after your last name on online forms that say they won't deliver to P.O. Boxes. While UPS and FedEx deliver to Jackson Hole doorsteps, USPS does not. Tiniacos said it's difficult to get that message out to new residents who don't understand the system.
That's also the case in Kelly, where the local post office is open two hours a day and closes sporadically. Staffing has been a problem for years at that location. Recently, a Kelly postal worker quit after being berated by upper management, multiple tips alleged.
Tiniacos said the worker left due to outside circumstances. "It was a career choice for him," Tiniacos said.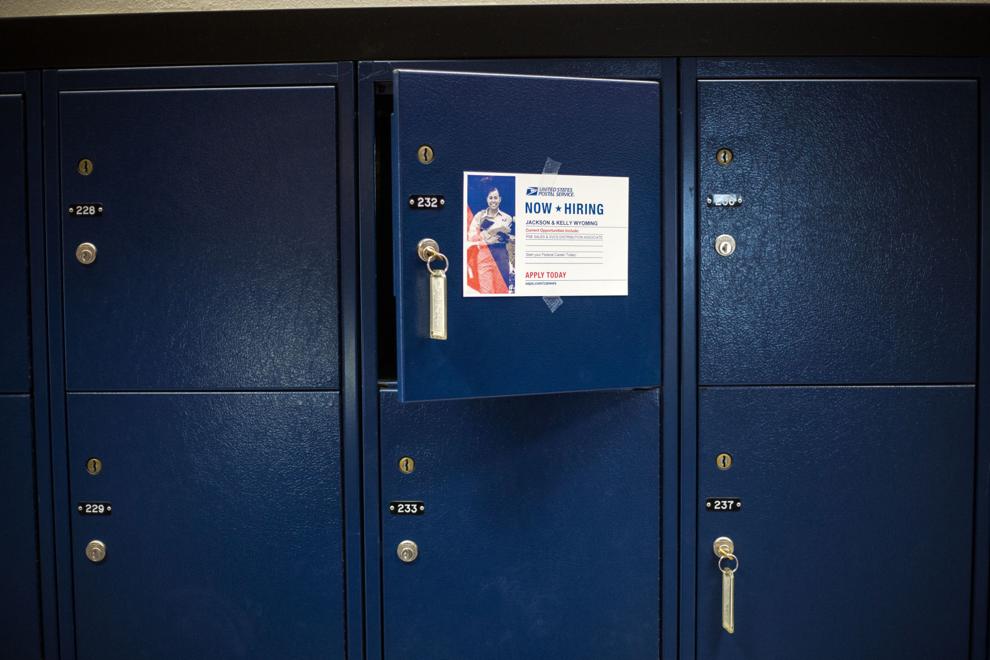 Kelly resident Barbara Bryan, 86, said a box of mail is dropped off in Kelly's tiny post office, but there's nobody there to sort it.
Wilson is slightly better off, officer-in-charge James Wood said. His office is getting that Cheyenne transfer, who will round out a four-person staff.
"Mail is slower getting out, but it is going out that day," Wood said, adding that lines have also gotten longer. He's more concerned for the "severely short-staffed" locations in Jackson.
Currently, there's no janitor on the cleaning contract, Wood said, meaning clerks are sorting mail 50 to 60 hours a week in potentially unsanitary conditions. Many of those clerks are also forced to commute from hours away.
"We want our employees to be happy and to be healthy," Tiniacos said. "And all those things are influenced, you know, when we take them away from [Jackson], or when they don't have a place to live."
Tiniacos has been serving as interim postmaster for Jackson for 13 months while the USPS searches for a replacement.
"That person will also be affected by the cost of living and housing," she said.