Some valley residents are reconsidering buying ski passes at Jackson Hole Mountain Resort — or calling for an outright boycott — after owners hosted a controversial fundraiser Thursday.
But even those who protested the political soiree weren't sure that changing skiers' habits would gain much ground.
At issue is a decision by Jay and Karen Kemmerer, owners of the Teton Village ski area, to co-host a Thursday fundraiser attended by Reps. Jim Jordan, R-Ohio, Marjorie Taylor Greene, R-Ga., and former Trump White House Chief of Staff Mark Meadows. An event organizer told the News&Guide all three were invited because they were members or have been members of the House Freedom Caucus, a group of the U.S. House of Representatives' most conservative members.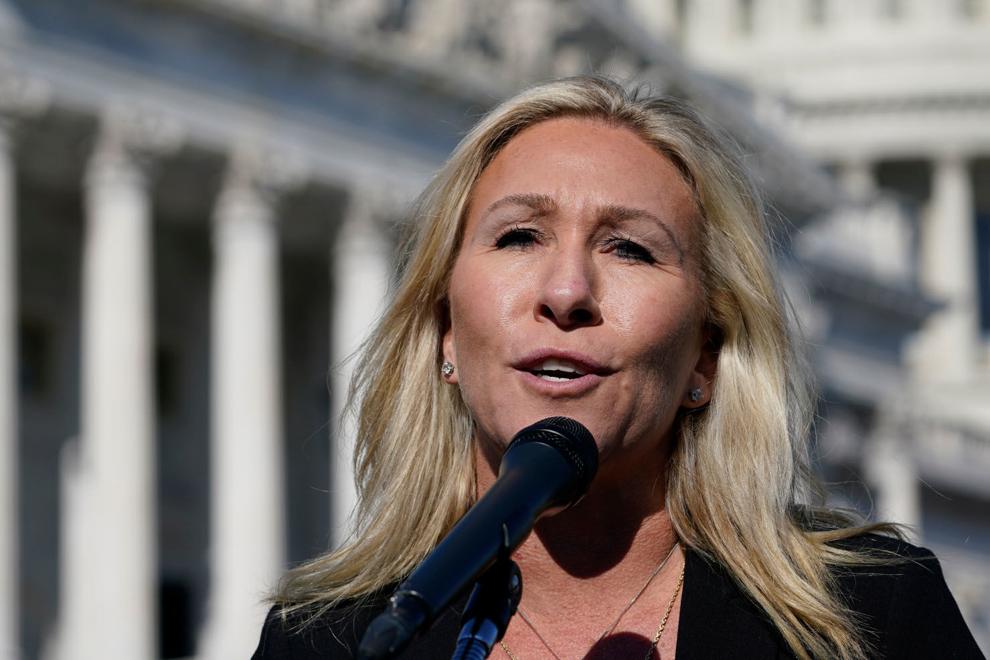 The fundraiser held at Spring Creek Ranch was set to benefit the House Freedom Fund.
Protesters lamented Thursday that the resort owners had tied themselves to figures like Greene, Jordan and Meadows. Complaints about Greene's active campaign against COVID-19 vaccines and past embrace of conspiracy theories like QAnon, the politicians' stances on climate change, and the role protesters saw Greene and Jordan playing in perpetuating the false claim that Donald Trump won the 2020 Election topped the picketers' list of grievances.
For some people, like Marisa Sullivan, 35, the couple's politics are a non starter and have been for years. She stopped buying passes to Jackson Hole Mountain Resort in the past "because of the things that they support."
"If you're going to give people that kind of money, I don't want it to be going to things like this," she said. "This is ridiculous to me."
But, when other protesters were asked if the Kemmerers' decision would keep them from buying a ski pass, they were less decisive.
"It makes me not want to buy a pass," said Natalie McBranch, 26. "But I don't know. They make so much money. Is me not buying a pass really going to change anything?"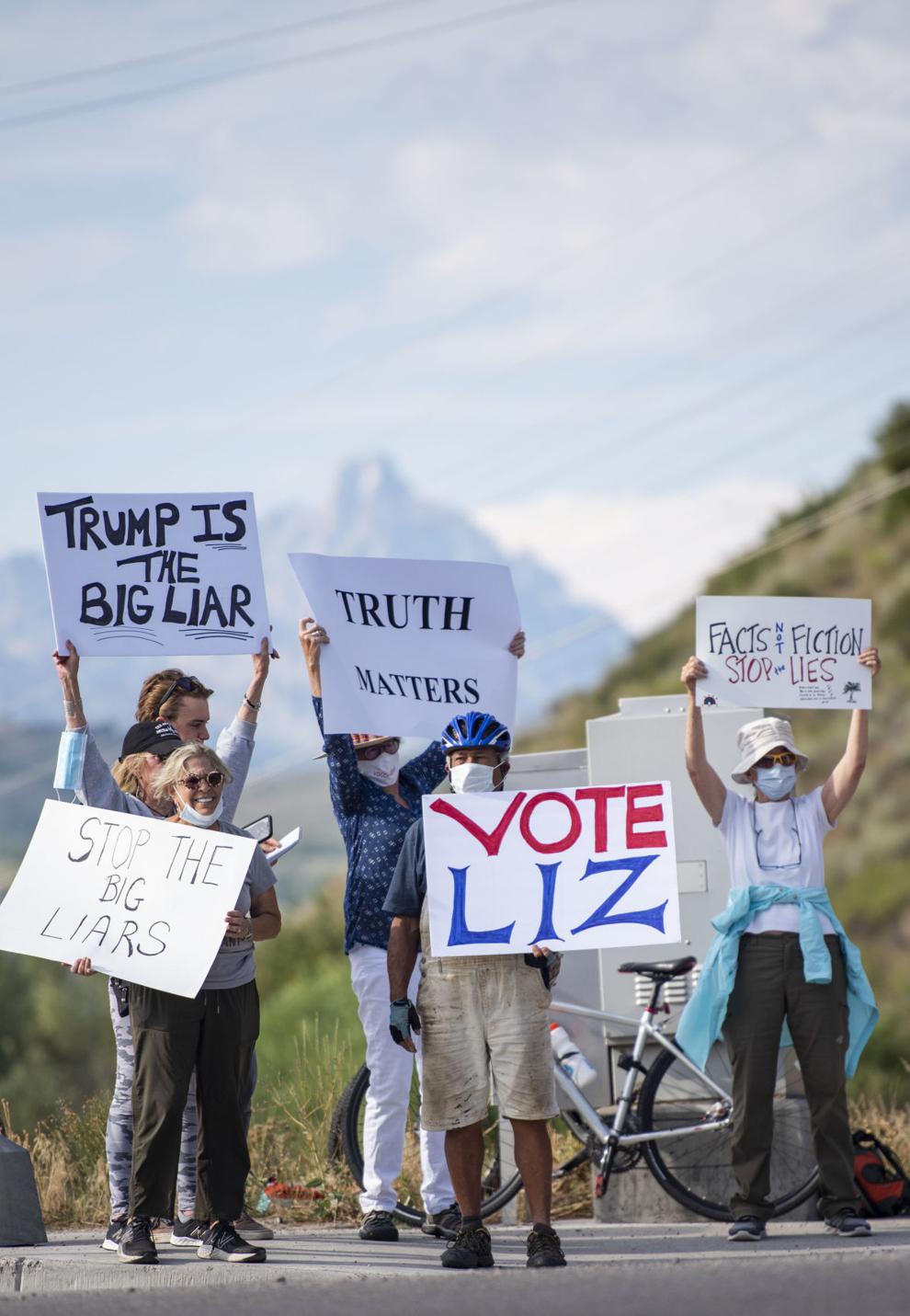 In an email answering questions from the News&Guide, Dan Brophy, a co-host of the fundraiser along with the Kemmerers, pushed back against protesters' complaints — and agitation with the resort's owners.
He said he supports Freedom Caucus members because they're consistent, unlike conservatives he's supported in the past.
"We walked away from Republicans who campaigned on platforms we supported then voted against those platforms immediately on entering office," Brophy wrote in the email.
He feels the Freedom Caucus' members, in contrast, "are principled and carry through with their campaign promises."
Jay and Karen Kemmerer have a history of supporting Republican candidates.
They attended a 2019 fundraiser that netted $1 million for the Trump Victory Fund after donating $200,000 to the Trump reelection campaign over the previous two years. Since February, they've also donated over $100,000 to conservative candidates and political action committees, or PACs. Funds for Elise Stefanik, the representative from upstate New York who won Wyoming congresswoman Liz Cheney's former leadership position in the House Republican Conference, are included in that list.
The Kemmerers were joined by Peter and Stephanie Lamelas and Dan and Carleen Brophy as hosts of the event, for which ticket prices started at $2,000.
This reporter's request for a press pass received no response. Likewise, the News&Guide contacted Jay Kemmerer twice through his family foundation's main line but did not hear back.
Jackson Hole Mountain Resort spokesman Eric Seymour told the newspaper that his employer "has no insight or comment regarding Jay Kemmerer's personal investments decisions."
But, in email responses to the News&Guide and a letter to the editor published in this week's edition, Brophy discussed the fundraiser.
He said about 100 people attended, but he didn't know how much money was raised.
In his email, Brophy criticized the Jackson Hole Daily's use of the words "far right" to describe Greene, Jordan and Meadows and the fundraiser. The Daily is the News&Guide's sister publication.
Although the Pew Research Center describes the House Freedom Caucus as including the "most conservative of all Republicans," Brophy dismissed the "far-right" label and said that he would have to do some research but thought his political views made him the "2021 equivalent of a JFK Democrat."
In response to protesters' criticisms of Greene's anti-vaccination stances, Brophy argued that vaccinations and therapies "should be a choice."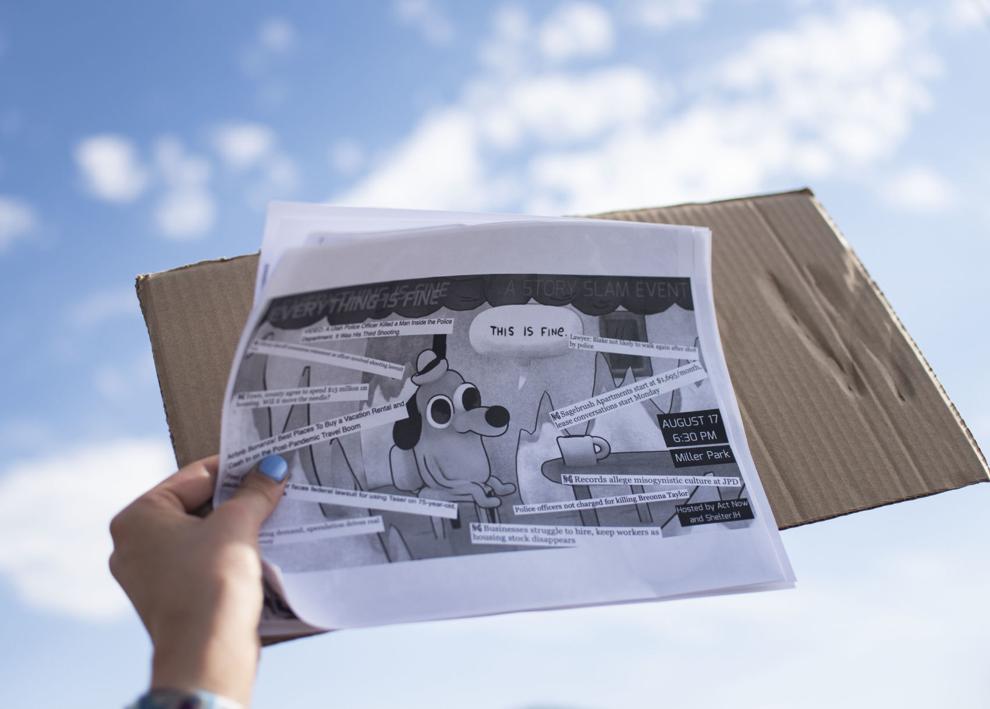 "Develop 10 years of history with these vaccines and then let's talk," he wrote. The Centers for Disease Control and Prevention say the vaccines are safe and effective.
As for the presidential election, Brophy said "the developing evidence of stunning irregularities and likely fraud cannot be ignored" in battleground states like Arizona, Georgia and Michigan.
Federal election officials have said the general election was the "most secure" in history, and Trump Attorney General William P. Barr said the Justice Department had found no evidence of fraud "on a scale that could have effected a different outcome in the election."
Brophy said that labelling QAnon a conspiracy theory "is another label, with the flavor of a libel." He said he didn't know Marjorie Taylor Greene's thoughts on the matter.
"Nor do I care," he said.
Conservative leaning media outlets like the Wall Street Journal refer to QAnon as a conspiracy theory, and a FBI bulletin identified QAnon as a potential domestic security threat in May 2019.
But other Jacksonites care.
They include Dave Gosar, 60, who called for a boycott of Jackson Hole Mountain Resort, hoping to send a message to its owners.
Gosar said he's not a resort skier.
"But if I were, there's no way in hell I would go ski there," he said.
Gosar is a Jackson resident — and has been since 1997, he said. He's also the brother of Paul Gosar, a polarizing Republican congressman from Arizona who's made headlines for, among other things, speaking at an America First Political Action Conference, a conservative conference with white nationalist ties, according to ABC News. Dave Gosar and some of his other siblings have made national news criticizing their congressman brother for his views, going as far as to ask for him to be expelled from congress.
He admitted that a boycott might not be so successful.
"Do I think you get widespread buy in on that? No," he said in an interview with the News&Guide. But he argued change has to start somewhere.
"One should not support people like the Kemmerers who support these despicable people and what they stand for, regardless if it has any immediate tangible outcome," Gosar said.
Brophy, who supports Paul Gosar, pushed back against that.
"By that standard, conservatives would boycott your newspaper and try to hurt it," he said. "But they don't. Why the difference? Because we tolerate differences of opinions; we don't try to crush and hurt those with whom we disagree."
Some protesters said they would be avoiding Jackson Hole Mountain Resort.
"I won't be skiing at the resort ever again," said Annie Myrvang, 30, as she protested Thursday at the corner of Highway 22 and Spring Gulch Road. "This was the icing on the cake."
Tisa Djahangiri, 28, said she was moving out of the valley and already bought a third party pass with days included at Jackson Hole Mountain Resort.
That was before she learned that the Kemmerers had backed the fundraiser.
But even if she was staying in Jackson for the upcoming winter season, she admitted the decision would be "tough."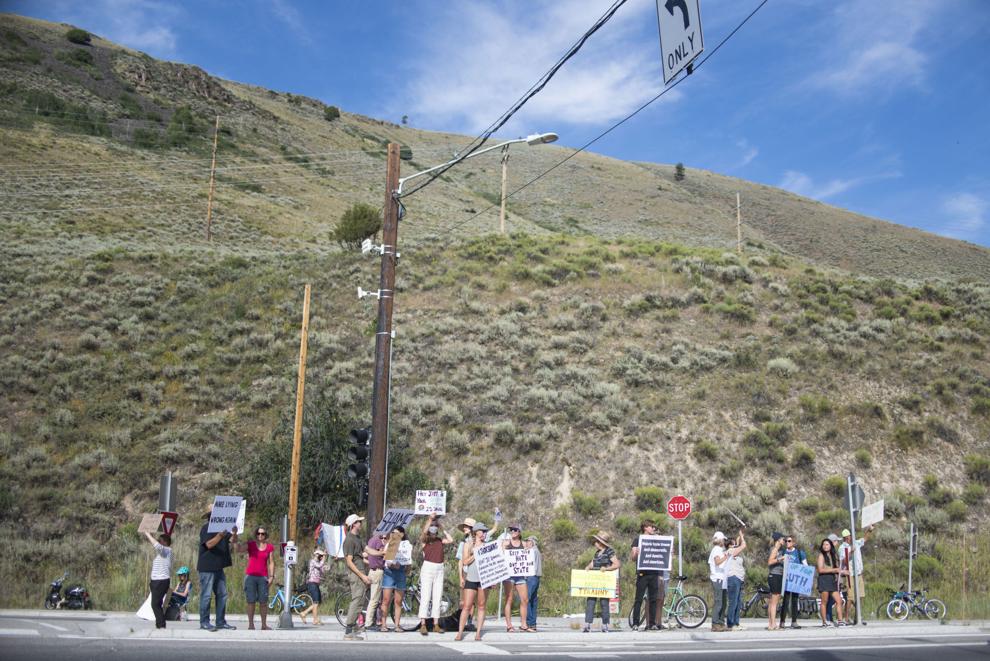 "Every time I buy my pass, I'm just like (eye roll) I don't like supporting them and their business," she said. "But this is the ski resort where I live and Snow King scares me. It's not always safe to ski on the pass. There's always reasons for me."
Jorge Colon, 73, wanted to trade in a pass he'd already bought and said he was re-evaluating future purchases.
"By golly, I'm surprised that the Kemmerers are backing up that group of people," he said.
Asked whether he thought pulling his support for the resort would make a difference, Colon flatly said: "No."
"But with my conscience it will," he said. "That's more important."