If you love numbers, tracking dollars and how the town of Jackson spends them, this is the time of year for you.
The Town Council on Monday began the arduous task of setting the town's fiscal year 2022 budget during a special workshop, with Town Manager Larry Pardee and Finance Director Kelly Thompson guiding councilors through what Pardee termed a "big-picture, high-level" overview of the proposed budget. Councilors will get down to the nitty-gritty details of the budget beginning with all-day meetings Wednesday and Thursday and over several more meetings dedicated to the budget between now and June 21.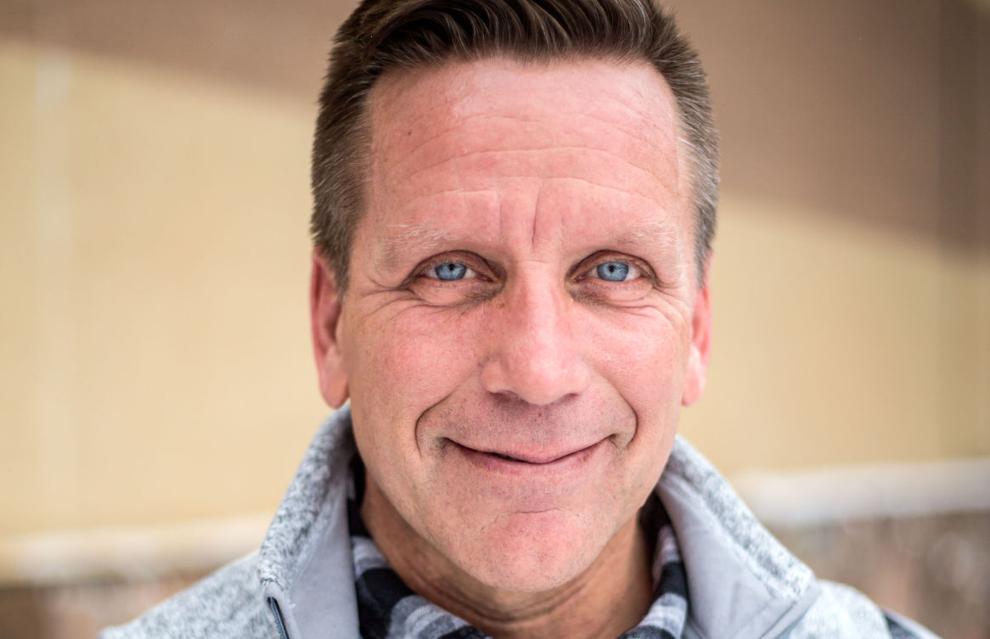 Pardee opened the meeting by talking about what he sees as the four themes for this year's budget process: restoration, preservation, investment and maintaining a strong culture.
Regarding the restoration aspect, Pardee suggested that as the town begins to see the other side of the pandemic and move out of that uncertainty, some positions that were frozen over the last year might be refilled and some of the massive budget cuts of the prior year restored to their prepandemic condition. The town cut its fiscal year 2021 budget approximately in half, not knowing what the coronavirus pandemic would mean for town revenues, which are largely derived from sales and use tax.
Instead the town far exceeded the cautious pandemic-year revenue projections. So, despite noting his fiscally conservative nature, both personally and as he and staff prepare proposed budgets, Pardee said, "We've weathered the storm and we're moving forward. Now we're well-positioned to move forward into this coming year and the years ahead. It's time to make some investments."
Mayor Hailey Morton Levinson and Vice Mayor Arne Jorgensen made similar statements in Tuesday interviews, saying the unexpectedly strong position the town finds itself in finishing FY 2021 — including the infusion of millions of dollars in federal one-time funding the current fiscal year and next — provides "opportunity" to invest in areas the council views as important. Both the mayor and vice mayor said they are optimistic and feel good about the budget process, with Morton Levinson noting she feels "much better going into this budget season than I did last year."
Referring to the financial gains created by the current fiscal year's massive budget cuts and the added federal funds, such as those from the CARES Act, Jorgensen said, "Those are both one-time dollars, but they're real dollars, and I think we have an opportunity here to figure out how to invest those in ways that, recognizing that they're one-time and not sustainable, but beginning to invest them in a way that generates services to our community, recognizing that we need to deal with the permanence of them later."
Morton Levinson, who has championed the importance of investing in child care, said, "The conservative approach we took in the last year will pay off in this budget, and we'll be able to reinvest or invest back into our town services that we limited or cut back so much last year."
In spite of the optimism, before budget line items are evaluated and tweaked, the preliminary FY 2022 budget Pardee presented has the town running just shy of $3.95 million in the red, with revenues projected at nearly $54.28 million and expenditures at just over $58.22 million. If the budget were to remain as it's currently laid out and the revenue and expenditure projections proved true, that would mean drawing down nearly $3.2 million from the general fund, projected to be at around $17.1 million at the start of the new fiscal year.
Pardee, Morton Levinson and Jorgensen agreed that drawing down the general fund is not a sustainable practice. To offset the losses, Pardee said, the town would either need to find ways to increase existing revenue streams or create new ones.
"By state statute we only have, currently, a few opportunities before us [to drive revenue]," Pardee said. "We could do another 2% on lodging tax. We could try again at the 'seventh cent' [of sales tax, which was defeated by voters in November]. We could implement up to 8 mills of property tax. I believe those are the ones right now that we can manage here locally."
Morton Levinson, meanwhile, said the town must explore ways to "diversify revenues" and acknowledged that the council has some "hard conversations ahead of us" regarding how to bring the town's budget back into the black, ideally without having to cut services town residents demand or personnel who provide many of those needed services.
Pardee said a conservative approach is how he sees it turning around.
"If you underestimate revenues and overestimate expenditures ... you're probably doing OK," Pardee said.
Jessica Sell Chambers, a new councilor who along with Councilor Jim Rooks is working through the budget process for the first time, asked whether there was a different way to approach the budgeting process other than "how it's been done for years."
"Obviously I can't speak for everyone [on the council], but ... I would definitely like to see us doing more, because what we're doing now is making our situation worse," Chambers said in an interview following Monday's workshop. "If we continue to do the things that we do, we'll continue to make our housing situation worse.
"If we change what we're doing, we'll maybe be able to stabilize the community, but that means we've got to, we've got to change what we're doing. If we want to alter and redirect our community to a much more sustainable, improving community then we're going to have to do way more than what we're presently doing."
On Tuesday, Pardee noted that while the proposed budget may be frugal and cautious, he serves at the behest of the Town Council, so he and staff "will support whatever direction the council wants to go."
Morton Levinson said both of the town managers that she's worked with in her time on Town Council — this is her ninth year and her first as mayor — have been of the mindset to "under-promise and over-deliver," and sometimes during her tenure the council has opted to take a more "liberal or progressive" approach.
"I do see the opportunity each budget cycle — and especially this one with two new council members — to question some of those maybe status quo items, or to also just say, 'Hey, let's put more funding towards this community priority versus this one,'" the mayor said Tuesday.
The council resumes budget discussions Wednesday at 9 a.m. in a joint information meeting with the Teton County Board of County Commissioners to discuss joint town-county department budgets.