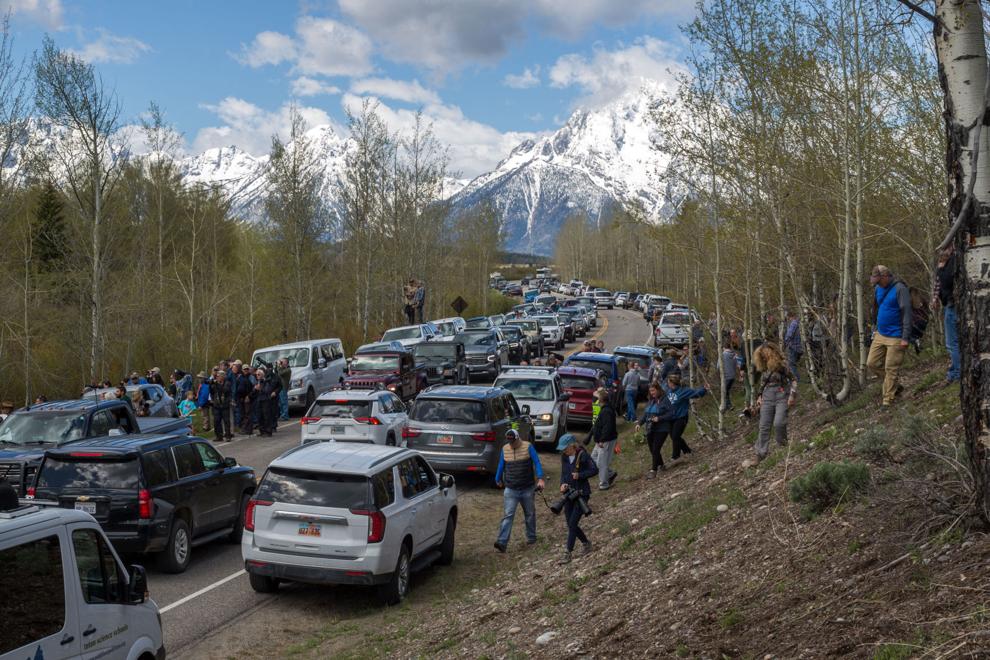 In presenting their proposed budget to Jackson town councilors and Teton County commissioners, representatives from the Jackson Hole Travel and Tourism Board made clear how dramatically their purpose and function has changed and evolved since the board's formation a decade ago.
Specifically, the TTB in the last couple of years has transitioned from its primary aim of simply attracting tourists to the valley — particularly during shoulder and winter seasons — to now "managing" tourism and seeking educated, responsible and "sustainable" tourists.
"The metrics have really changed," said outgoing TTB Executive Director Kate Sollitt. "In the beginning, when I first became involved with the board, the metrics were 'heads in beds,' tax collections and really monetary. And what we're seeing — especially as I go through these Destination Management proposals — is that's changing. Tourism is changing throughout the world and destinations are ... using metrics that really align with the community and what the community values."
So Sollitt expects metrics to change for Jackson Hole as the community places more emphasis on the management and wellbeing of the community versus monetary metrics that have been used in the past.
That was a theme board Chair Brian Gallagher, treasurer Erik Dombrowski and Sollitt repeatedly returned to as they presented their proposed budget at last week's Joint Information Meeting and fielded questions from councilors and commissioners, who are charged with approving the board's annual budget.
Commissioners Mark Newcomb and Mark Barron noted the $1 million line item for summer tourism messaging — this year's theme is "Know Before You Go" after last year's "Clean, Careful, Connected" campaign during the COVID-19 pandemic. Newcomb pointed out how prior to the last couple of years, the TTB focused its efforts and funds on the shoulder and winter seasons.
"I think we've just been turning a blind eye to summer for a long time at the TTB, and that was pretty easy," Gallagher responded. "But, you know, last summer was just such a flashing red light that this destination needs help managing that visitor, and we felt that it was our responsibility to put that under our purview."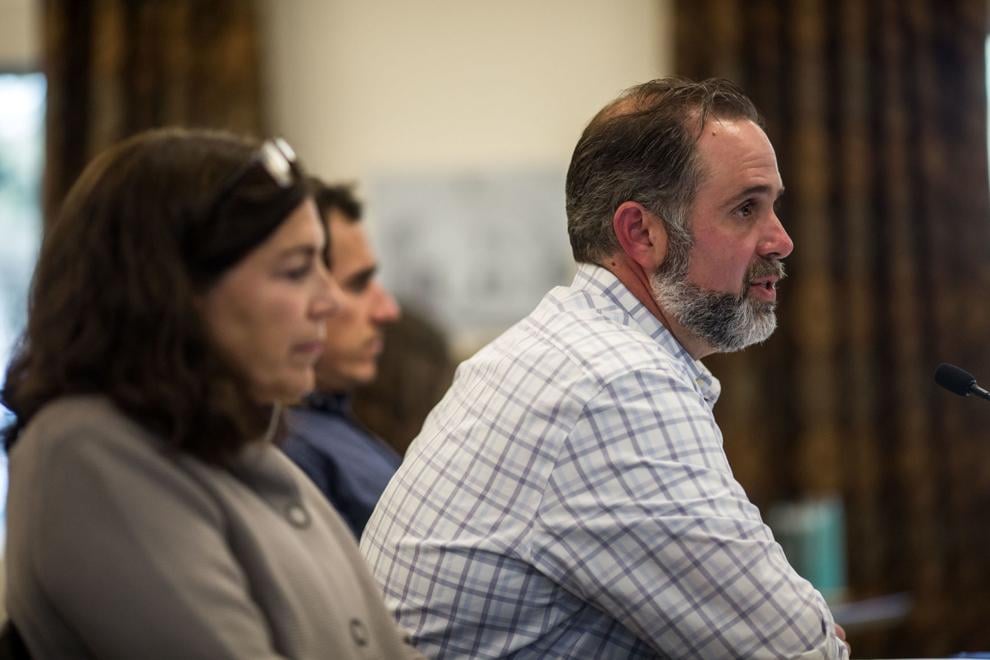 Dombrowski acknowledged that the summer messaging budget is significantly higher than last year's, but said "there's quite a few more items on the messaging and we are trying to get in front of the visitors before they plan their trip to come to this destination so they are aware of how to act, how to behave. ... So, there are some increased costs involved for us to really target these guests and get in front of them before they come out to [Jackson Hole]."
Likewise, Gallagher added: "We think it's time to get a little bit more sophisticated about how tourism is treated here and expand the scope of work ... instead of just focusing on promotion for [fall, winter and spring] seasons."
When the TTB formed in 2010-2011, it had a budget of about $1.5 million and that has grown now to just over $6 million, he said.
The TTB's Fiscal Year 2022 budget projects just over $4.8 million in revenues, with nearly $6.5 million in total expenditures. Dombrowski, the treasurer, said the board expects to dip into reserves by about $1.8 million — including a $350,000 contingency line item that would return to the board's general fund if it was not needed. All that would leave the board's reserves sitting at nearly $2.4 million at the end of FY22, if all goes as projected.
Dombrowski added that they anticipate lodging tax revenue to come in at $4.8 million, or 5.35% more than the $4.6 million projected to be collected in FY21.
During the joint discussion, Commissioner Barron also asked the three representatives why they were not investigating partnering more with the Jackson Hole Chamber of Commerce, which he said "has ongoing relationships with the Forest Service, the Elk Refuge, Grand Teton National Park, Yellowstone National Park, and the business and nonprofit communities."
Gallagher responded that his concern is that the Chamber is a membership-based organization, while the money the TTB is tasked with overseeing is public money with budgets approved by elected officials.
"We absolutely have investigated working with the Chamber," Gallagher said. "In terms of the marketing [and messaging], I think handing the keys of this whole thing over to the Chamber is probably not the route we want to take."
He added, and Sollitt later agreed: "We need to get the governance right to make sure that interests are all aligned in terms of the business community and the community. Right now, they seem to be, which is great, but it seems like we need some more protections for the general community before we just hand the money over."
The TTB will meet again with councilors and commissioners at Monday's 3 p.m. Joint Information Meeting to further discuss their budget.
"I think we've just been turning a blind eye to summer for a long time at the TTB, and that was pretty easy." — Brian Gallagher Travel and Tourism Board Chair