In August, Mountain Property Management — acting on behalf of absentee homeowners — gave tenants notice of an increase in rent for one of its units from $1,250 to $3,000 a month. Community indignation came swiftly.
The unit in question sits behind Everest Momo Shack and has served as employee housing for numerous chefs over the years. When the Nepalese restaurant posted the increase on social media, Jacksonites sprung to the rescue, direct messaging the property manager to express their frustration.
Restaurant staff said Mountain Property Management told them the rent spike was merely a response to market trends, but the owners agreed to drop the price to $1,850 — as long as the restaurant agreed to drop the lease from a year to six months.
Everest Momo Shack obliged, but its managers remain anxious for the future, as the incident demonstrates how volatile Jackson's housing market has become.
Staff recruitment was already difficult during the pandemic as people fled the service industry for unemployment checks or a career change. Without employee housing, the family-run business may have to close.
Businesses across the valley report that employee housing has been critical to their operation. Through private leases, partnerships with local hotels, and occasionally new construction, employers who are able to house employees often have better luck with recruitment and retention. But as the housing supply continues to evaporate in Jackson, and prices continue to rise, such models are becoming more difficult to realize.
(Disclaimer: This reporter lives in employee housing leased by Teton Media Works, the parent company of the Jackson Hole News&Guide.)
At the private golf club Shooting Star, dorm-style housing for course maintenance staff was built into the design back in 2006.
"The impact has been tremendous," club president John Resor said. "There's been very little turnover because we've had housing for those guys since day one."
As the club expanded, Shooting Star partnered with contractors to build in Teton Village and worked with the town to offset units for local workforce. While not all of those units went to club staff, many of them did: The club now provides housing to 126 people.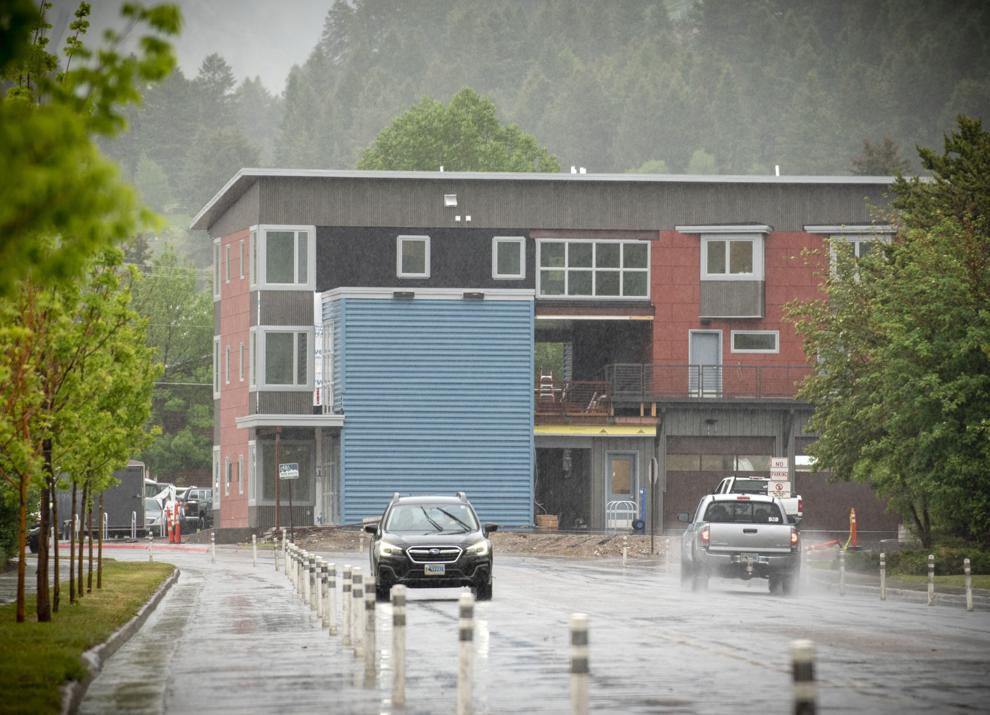 It recently nabbed four Sagebrush apartments, and plans to secure leasing for 11 more staff members, Resor said. The master plan is to build out units for 372 people over the next decade. Some members have already come forward offering to lease out their second homes while construction materializes. As Resor looks long term, though, he acknowledges it's critical to convert renters to owners who can build up equity.
This summer, in part due to a lack of housing, club staff were forced to double up jobs. Valets were serving tables. The food and beverage department was down a fifth of its staff.
In Jackson and resort communities throughout the country, employers reported staffing shortages brought on largely by an inability to find housing. It's the first question many of them ask when you apply for a job, and if you can't secure a lease, chances are you can't take the position.
The impact of the crisis has been well reported by those most affected: Workers are spending the majority of their income on exorbitant rents, the majority of their free time commuting or the majority of their mental stamina stressed about their insecure situation.
Employee housing purports to solve many of those problems. Cowboy Coffee baristas, for example, can live atop the west Jackson drive-thru, where apartments are subsidized, close to the cafe, and relatively stable. But their roommates are also their co-workers, and their landlord is also their boss. A disagreement on either end could mean loss of employment and an eviction notice.
Navigating an uncomfortable role
Pete MacIlwaine, who co-owns Cowboy Coffee, finds himself in the awkward new position of employer and landlord that he said "changes the dynamic."
"It's tough because you want to keep employees happy, and you want your employees to be happy in your work environment. ... Honestly, it's opened up a whole door of human resources that we never really had to deal with. And we don't have anyone to run that."
What complicates quality of life, the owner said, is the revolving door of employees. MacIlwaine is constantly plugging in new hires with existing roommates, and inevitably, not everyone gets along.
Most roommate disputes are handled by the boss, and he's learning on the fly. Like other business owners, he spoke to the News&Guide with a level of desperation. In the spring MacIlwaine opened his own home to a cafe manager, praying he'd be able to stick around.
"You do whatever you can to hang on to the good ones right now," MacIlwaine said.
Cowboy Coffee is relatively fortunate to have the staff it does have. Other places have cut hours or entire days to keep their limited staff from burning out.
As MacIlwaine navigates his new role he has managed to keep the cafe doors open during one of Jackson's busiest summers.
Without subsidized employee housing, MacIlwaine is certain recruitment would have been impossible.
The valley's largest employer, Jackson Hole Mountain Resort, has a human resources department, and it deals with many of the same issues smaller businesses are enduring when navigating Jackson's current housing market.
"We are structured to operate a ski resort. … We're not necessarily set up to be a landlord," Chief Human Resources Officer Ty Hoath told the News&Guide.
To meet employee housing needs, the resort triages. Tenured employees are funneled into limited long-term solutions, while seasonal workers often end up in the Rawhide Motel.
Roughly one-fifth of resort staff live with their colleagues, either in shared hotel rooms or dorms on Powderhorn Lane. In those high-density living arrangements, competing lifestyles often clash, Hoath said.
"You know, some people like to stay up at night. Some people like to go to bed early. It's 'How do we satisfy so many personal requests within the confines and limits that the physical housing provides us?'"
As the HR director deals with the added wrinkle of COVID-19 quarantines, he said greater innovation is required for the long run.
"An employer's success is removing barriers to housing. ... We as a business need to do a better job of reacting quicker," Hoath said.
While he and others wait for a panacea, it's not just ski guides who are living in hotels.
Quality of life varies with solutions
Every winter, the town of Jackson houses a fraction of its Southern Teton Area Rapid Transit operators at the Antler Motel and another portion in West Snow King Avenue studios.
Other town employees, including police officers and critical maintenance operators, live in town-owned dormitories and condos throughout East Jackson.
In an email to the News&Guide, Assistant Town Manager Roxanne DeVries Robinson called employee housing an "invaluable" resource.
"Without housing units, we would not be able to recruit or retain employees," she said. Because many of those workers are called on short notice, it's imperative they live in town.
Similarly, in Grand Teton National Park, staff need to live within the park in order to fulfill their duties.
Grand Teton currently houses 128 year-round employees out of 147 permanent positions.
This year the park also housed (in seasonal cabins and RV sites) 175 seasonal employees and park volunteers out of 200 total positions, according to Superintendent Chip Jenkins. National Park Service employees pay rent for park housing, but rates are significantly cheaper than in Jackson.
"Employee housing is a critical issue for Grand Teton National Park, especially in light of the significant increase in housing prices in Jackson Hole and the tight supply of housing units that would be considered affordable for park employees," Jenkins said in a statement.
"We as a park are facing housing issues similar to the rest of the community. As park employees living in housing in the private market in Jackson Hole retire or take jobs outside of the park, the new employees hired to fill the vacant positions are unable to afford to live in housing in the private market."
The park superintendent said he anticipated an employee housing shortage, but the crisis has come sooner than expected.
The lack of available homes is now "our primary constraint for hiring," he said.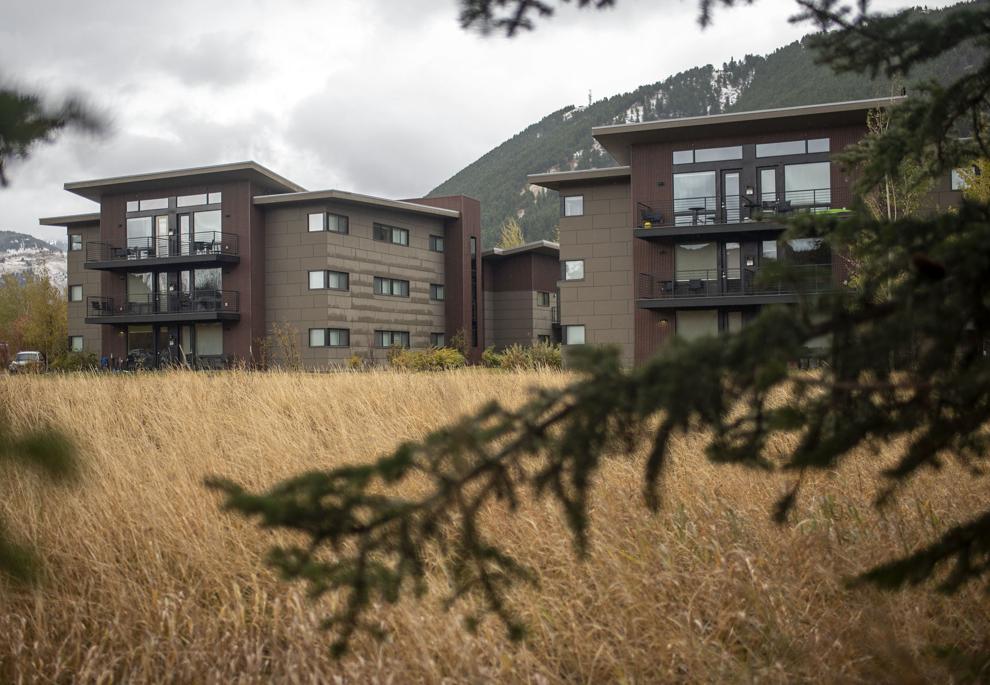 Park projects and operations are stalling, Jenkins said, because Grand Teton and its contractors can't hire enough staff.
Based in part on 2012 and 2019 housing needs assessments, Grand Teton is pursuing an "all-of-the-above approach" to mitigate the housing crisis.
That strategy includes adaptively repurposing vacant historic structures (in accordance with the 2016 Grand Teton National Park Historic Properties Management Plan), building new housing units in Moose (provided it can secure national funding)and exploring public-private partnerships.
Recently, private-public partnerships that also allow for ownership have been touted as one of the more sustainable approaches.
For instance, Teton County School District No. 1 leased 11 homes in Schwabacher Meadows from the Jackson Hole Community Housing Trust, then transferred those leases to school employees when they moved in.
One teacher who found a sense of security with his new home told the News&Guide in 2015 that housing allowed him and his wife to spend more time with their son.
Anne Cresswell, director of the Housing Trust, points to that development as proof of partnership potential. But such confluence is also rare and difficult to replicate. As Cresswell points out, there is no cookie-cutter way to partner with different entities; each organization has different opportunities and challenges.
"I think they all realize they need to do more," Christine Walker said of valley employers. Through her LLC, Walker is currently advising the school system on a master plan for employee housing solutions.
The Schwabacher project was possible only because a beneficiary donated that land to the school district.
Investing in an inventory of homes is expensive, but it's more cost effective to provide staff housing than to pay for recruiting year after year, Walker said.
Investment in continuity was also a goal outlined by Jackson Hole officials in their updated 2020 housing plan.
"A resident workforce is more likely to invest socially, civically and economically in the community in which they live," the plan stated. "Providing housing opportunities that support a resident workforce will help to maintain an economically and socially diverse population with generational continuity — characteristics of a healthy community with a high quality of life and visitor experience."
While employers await that plan's dream of a 65% locally housed workforce, they are relying on their own creativity and connections to continue serving the community.
This version of the article has been edited to clarify that the property management firm is acting as an agent of the property owners. — Ed.