The first Democrat in Teton County's recent history was sworn in as sheriff. Matt Carr won on a campaign that promised fair, friendly and honest enforcement.
Teton County Commissioner Paul Vogelheim concluded his final term after opting not to seek re-election after a decade in office. New county commissioners Luther Propst and Mark Barron were sworn into office.
Teton School District 401 discovered a fraudulent payment of $784,000 made to a scammer posing as a contractor. Its counterpart in Wyoming said it was confident that safeguards would keep that from happening in Jackson Hole even though the Idaho district had similar measures in place. Some of the money was eventually recovered, and insurance covered the rest.
More than 100 federal workers in Jackson Hole started the year on furlough due to the longest government shutdown in U.S. history, which came to an end Jan. 25.
The nephew of Billy Owen offered reward money for the return of a first-ascent commemorative plaque that was stolen off the Grand Teton 42 years ago. The plaque didn't turn up.
Wildlife investigators completed their report into the fatal grizzly bear mauling of Jackson Hole resident and hunting guide Mark Uptain. They determined that Uptain effectively deterred the sow grizzly on Terrace Mountain using bear spray, but not until he had already suffered fatal injuries.
A man robbed the Bank of Jackson Hole during a Feb. 4 snowstorm. He passed a note to a teller and quietly walked away with a few thousand dollars. Despite surveillance photos being released, the man was never caught.
After a heated session in which various bills targeted Teton County issues, the Wyoming Legislature approved a new law prohibiting towns and counties from exercising zoning authority over private schools. The law was proposed as an answer for the Jackson Hole Classical Academy after the Teton County Board of County Commissioners stymied its plans to build a new campus. Gov. Mark Gordon allowed the bill to become law without his signature the following month.
Bills considered by the Wyoming Legislature that would have expanded Medicaid under the Affordable Care Act and legalized medical marijuana didn't make it to the governor's desk. Legislation that requires doctors to report abortion services to the state within 110 days did, complete with a penalty for those who don't.
School officials investigated an Instagram account that posted videos of students fighting and encouraged others to send in footage. The account had almost 720 followers and had posted three times, with the first on Feb. 6. One video had been seen over a thousand times.
Amid historic snowfall and the introduction of the detested Ikon Pass, the slopes of Jackson Hole Mountain Resort saw unprecedented crowding. In preparation for similar numbers for winter 2019-20, resort officials have tried to spread out crowds and provide more parking and transportation.
After months of public review and deliberation, the Town Council and Snow King failed to compromise on an update to the mountain's master plan. Resort officials withdrew their application, though they later revised and resubmitted it.
A Kelly hunting guide was caught poaching a wolf in Grand Teton National Park. He was fined and lost his wolf hunting privileges the following year.
Bison became stranded on the Elk Ranch Flats area of Grand Teton National Park. To move them south toward the National Elk Refuge, park officials closed the highway and, on snowmobiles, executed a bison drive — which went smoothly.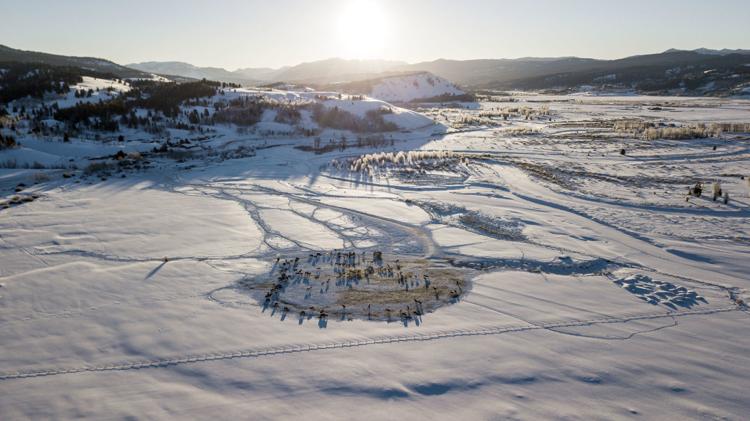 Federal, state, local and resort officials made the unprecedented decision to close all backcountry access gates at Jackson Hole Mountain Resort because of extreme avalanche conditions. On the third and final day of the gate closure, four skiers ducked boundary ropes and two of them ended up lost and stranded in Granite Canyon. They all faced federal charges because of the violation.
Astoria Hot Springs Park broke ground on its project to revitalize the park, with a target opening in 2020. The groundbreaking represented the culmination of a successful $6 million fundraising campaign on behalf of the Trust for Public Land.
An on-again, off-again unofficial elk feedground in Buffalo Valley was decommissioned. The result: dozens of elk scrapping for hay amid 80 horses.
More intensive wolf hunting up the Gros Ventre River drainage reduced the population, and one possible effect was that elk stayed on historic winter range that went unused during the previous winter.
After an unsuccessful first attempt to obtain low-income tax credits that would have made the units in the King Street housing project truly affordable, developers tried again. That second application would later be rejected, too, and officials are now trying to revise the tax credit allocation process to make them more accessible to projects in Teton County.
Under the new leadership of Prosecutor Erin Weisman, the Teton County Prosecuting Attorney's Office hired two new attorneys — Zane Aukee, for the criminal division, and John Graham, for the civil division.
The Jackson Hole Land Trust and an anonymous family announced a plan to raise millions of dollars to preserve the historic downtown block that is home to Cafe Genevieve, Persephone Bakery and Healthy Being Juicery. The property was previously under consideration for redevelopment as a hotel that could have been as large as 90,000 square feet.
Town and county elected officials voted to reject Larry Huhn's proposal to build up to 155 units of workforce housing next to Munger Mountain Elementary School. They determined the community should stick to its original vision for Hog Island as a rural area, as outlined in the 2012 comprehensive plan.
Wyoming recorded its first case of mumps in eight years in April after St. John's Medical Center staff diagnosed the communicable disease in a visiting Colorado woman. There was no community exposure risk at the time of the diagnosis, officials from the Wyoming Department of Health, Teton County Health Department and the hospital determined.
Jackson's ban on plastic bags took effect, prohibiting the largest grocers from handing out single-use sacks. In preparation, town officials and business leaders distributed thousands of reusable bags.
Built with months of street plowing, the snow mound at the fairgrounds remained long after most of the valley's snow retreated. It topped out at 50 feet tall and nearly 120,000 cubic yards, requiring constant "stirring" from a hired bulldozer driver to help it melt in time for the rodeo.
A new research effort was launched to understand how moose use habitat and interact with Highways 22 and 390 on the Snake River's west bank.
A proposed Wyoming Game and Fish Department designation of the "Path of the Pronghorn" migration corridor was derailed when industry and ranching groups asked the state to pump the brakes. By year's end, the designation was still in limbo.

After three years of court proceedings, Jacksonite Erik Ohlson was sentenced to 25 years to life for the murder of his pregnant ex-girlfriend, Jennifer Nalley. Ohlson is imprisoned in Boise, Idaho, and in the process of appealing.
Fifth-grader Mili Garcia Hernandez was crowned the champion of the Teton County School District No.1's first-ever Spanish-language spelling bee at Munger Mountain Elementary School.
The Idaho Department of Fish and Game picked up its efforts to remove nonnative rainbow trout from the South Fork of the Snake River. After being immobilized with electricity, the fish, by the thousands, were netted and hauled away to kids fishing ponds around southeast Idaho.
The Wyoming Game and Fish Department studied an emergency import of sage grouse in case an ongoing population decline continues into 2020. Birds would be brought in from the Green River basin and let loose if the transplant is needed.
Teton County kicked off its planning process for the controversial Tribal Trail Connector, after commissioners allocated $750,000 for the project and hired consultants to take the lead.
A Wyoming Republican Party social media post conflating abortion with school shootings gained traction on Facebook. In a not altogether rare move, the Teton County Republican Party broke from the party line and condemned the post.
Students weeping during public comment period didn't dissuade the school board from voting 6-1 to cut sixth grade from Alta Elementary School. After hearing from students and their upset parents, the Teton County School District No. 1's Board of Trustees approved Superintendent Gillian Chapman's recommendation to eliminate the grade from Alta starting in the 2019-20 year.
Town officials began gathering public input on what "Western character" means, in an effort to turn the enigmatic phrase into something on which they can base their design and preservation policies. Consultants have since produced a report for the town to consider.
A Teton County jury found Matt Seals guilty on eight counts of domestic-violence-related charges after a four-day trial.
Teton County commissioners adopted a $44.9 million budget for 2020, a 4% increase over the previous year. Included in the budget was more than $1.4 million in pay raises for all county staffers and several new positions like firefighters and a health inspector.
Central Wyoming College announced a new twist in its quest to build a permanent Jackson campus. CWC found 2 acres south of town off High School Road to purchase to build a center to house programming in nursing and the culinary and hospitality sectors.
In a public hearing on specific purpose excise tax projects, wildlife crossings advocates stole the show. Wearing antlers, they initiated a campaign to make the area's highways safer for moose, elk and the other creatures that cross them.
Snow King Mountain submitted a new amendment to its master plan. The Town Council and resort officials are still trying to agree on a few key issues before approving it.
After two years spending time in the backcountry away from her usual haunts, grizzly bear 610 returned to her roadside areas where the public had become accustomed to seeing the famous bruin. The 15-year-old animal had cubs in tow.
Moose continued to be struck and killed near the Highway 22/390 intersection, prompting outrage and calls for action. WYDOT is planning a series of crossing structure near the site to alleviate the chronic collisions.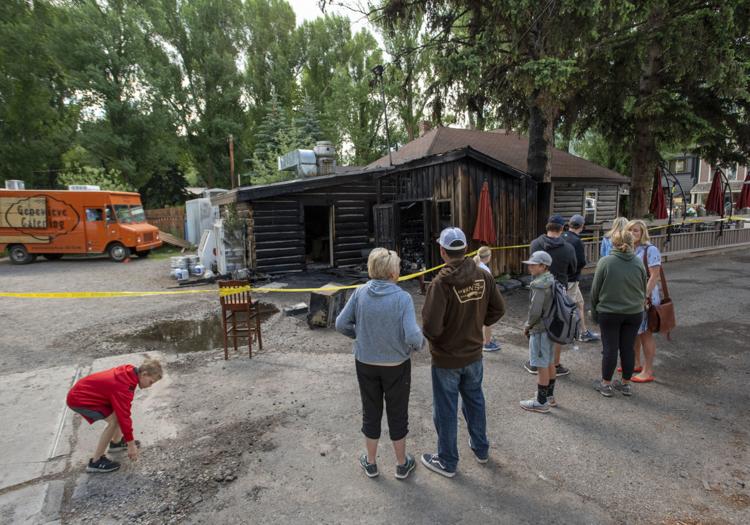 Historic Cafe Genevieve partially burned in an overnight fire. The restaurant remains closed for repairs but plans to reopen its doors this winter. The cause of the fire remains undetermined.
Town and county elected officials spent weeks fiercely debating whether to "bundle" potential specific purpose excise tax projects into a single ballot question. Most town councilors favored a bundled ballot, while county commissioners wanted to maintain the traditional a la carte ballot structure. Ultimately, town councilors agreed to allow residents to vote individually on 10 projects totaling $77 million.
Hundreds of metal music fans descended on Buffalo Valley for a weekend of headbanging, screaming and camaraderie. The 2019 Fire in the Mountains music festival was the biggest yet, despite neighbors' continued pleas with Teton County to require the metalfest to relocate.
Teton County commissioners selected Mercill Partners, led by Tyler Davis and Joe Rice, to develop a 31-unit workforce housing complex on county-owned land in town.
St. John's Health CEO Paul Beaupre was struck by lightning in the Jackson Hole Airport parking lot. No one saw it, so Beaupre went home and waited several days before going to the doctor with black eyes and a lot of bruising. He was back at work within a week.
The News&Guide looked into the air ambulance industry in Wyoming, talking to patients who received a flight to a hospital. Many received exorbitant bills that their insurance didn't cover, but few regulatory remedies are in place as of yet.
Teton High School in Driggs, Idaho, needs a new mascot. The Teton School District 401 Board of Trustees voted to "retire" the school's Redskins mascot in a late-night vote. At the end of its second lengthy meeting in eight days, the board decided to begin the process of replacing the moniker.
The town and county disagreed on how many apartments to include in a highly controversial housing project, marking the start of a monthslong saga of failed compromises and tense relations between the two local governing bodies.
A cub grizzly bear that wildlife watchers had taken to calling Pepper was separated from her mother, known as Felicia, on Togwotee Pass. Weeks later the split ended when the grizzlies reunited not far from where they separated.
A wolf caught on camera in north-central Colorado was identified as 1084M, an animal that was captured by Grand Teton National Park and was a member of the Snake River Pack. The wolf, which wore a tracking collar, lingered there well into the fall.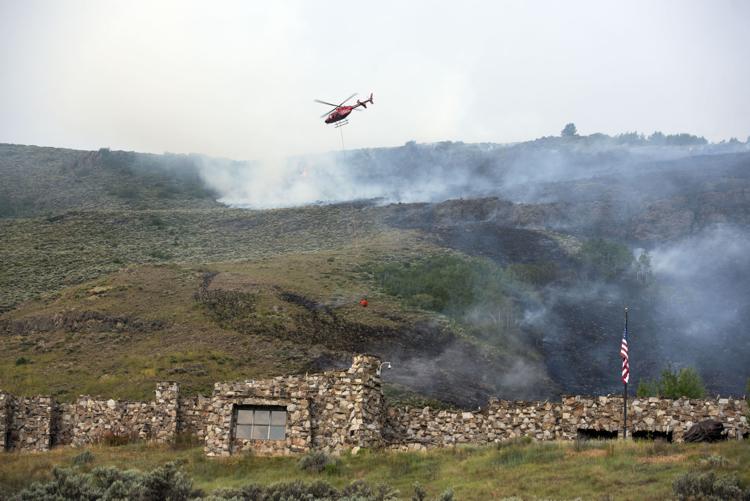 A victim of a sexual groping incident spoke to the News&Guide about her disappointment with local police and prosecutors. The case against her perpetrator was amended from sexual battery to breach of peace and resulted in no jail time.
Two former Teton County Weed and Pest employees sued the agency in a whistleblower case, alleging that Thomas Spatafore was fired for raising questions about employee benefits and that Marta Iwaseczko was let go because she shared internal documents with him that revealed the agency was discriminatory in the way it handled health insurance coverage.
As part of a statewide push to increase educational attainment, Central Wyoming College began an effort to offer a four-year degree, the Bachelor of Applied Science, that would prepare students for managerial jobs within their industries. By the end of the year the college was simply awaiting Higher Learning Commission approval of the program.
The American Legion asked permission to renovate the Town Square veterans monument, making room for the names of all Jackson residents who have served in the military and leaving room for more in the future.
The Wildlife Museum Fire, sparked by lightning, flared up on the east face of East Gros Ventre Butte. The blaze burned 80 acres, but spared all structures due to fast action by firefighters.
The Wyoming Game and Fish Department went on record saying it's not on board for an impending elk feeding-reduction plan for the National Elk Refuge that was released due to the threat of a lawsuit.
A campaign to preserve the downtown block home to Cafe Genevieve, Persephone Bakery and Healthy Being Juicery successfully raised $7 million in just a few months. More than 5,000 donors contributed to the campaign to prevent the block's redevelopment, which was spearheaded by the Jackson Hole Land Trust.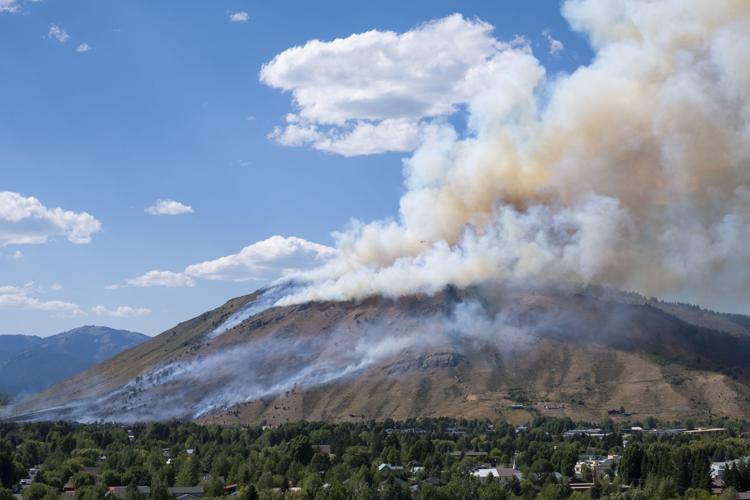 Ground and helicopter crews tackled the Saddle Butte Fire, which spread across the hillside and came extremely close to Broadway in Jackson. Houses were evacuated, and hundreds of acres burned. Officials determined a loose balloon that caught on a transformer caused the fire.
A company that has rented space in the "Brown Building" on the St. John's Medical Center campus for 43 years said in a legal complaint that construction of the hospital's new senior living center, Sage Living, was causing "immediate and irreparable harm" to its tenants. The hospital countered that the lease for Medical Professional Landlease has expired, and the tenants had to leave.
Despite admitting it's likely inevitability, the Town Council postponed a shift to paid parking downtown, opting to first try less controversial strategies to reduce congestion.
Results from a traveling synthetic field safety tester showed that the turf fields at Jackson Hole High School were degraded and that kids playing on them faced a heightened risk of injury, including concussions.
Eight modular buildings, sided with T1-11 panels and painted brown, now sit next to a newly asphalted parking lot at 2500 South Park Loop Road at the site of the new Jackson Hole Classical Academy. They hold the Academy's classrooms and offices, and they became functional just in the nick of time to start the school year.
New research debunks a common presumption that pronghorn antelope cope well with oil and gas infrastructure. The study investigated habitat use within the Pinedale Anticline gas field, finding that the fleet-footed ungulates are avoiding and even abandoning the altered landscape.
A Wyoming Legislature committee met at the Teton County Library and unexpectedly advanced a bill that targets the Teton County affordable housing program. Local officials were miffed that the issue was not advertised on the agenda and limited public comment was allowed, despite the committee's "lunch and learn" meeting with advocacy group JH Working.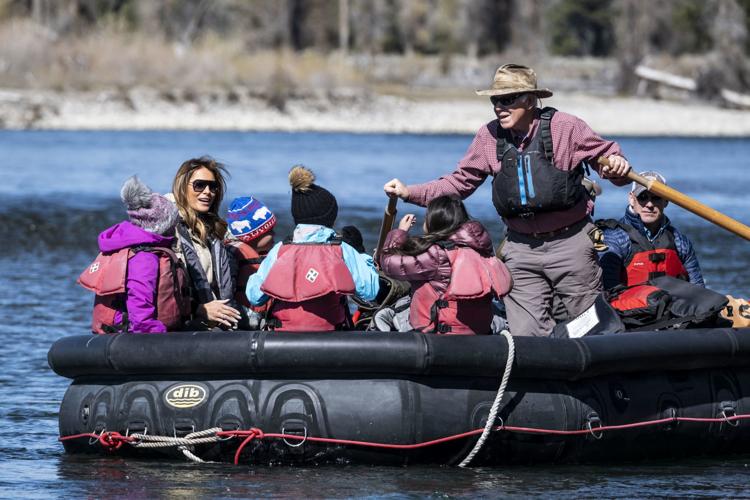 The News&Guide took a deep look at homelessness in Teton County, highlighting those who suffer from housing shortages, the reasons behind it and the lack of resources for homeless women and families.
Nineteen million dollars is an incredible sum of money to raise, but it wasn't too much for the St. John's Hospital Foundation. The foundation announced it reached its fundraising goal for its Sage Living capital campaign, securing pledges for $19 million for the construction of St. John's Medical Center's new senior care facility.
Chronic wasting disease was found for the first time in a mule deer buck that inhabited the Wyoming Range. The detection meant the disease is present in one of Wyoming's most famous mule deer hunting areas.
First Lady Melania Trump made her first official visit to Jackson Hole. During a carefully orchestrated two-day trip she strolled Town Square, floated the Snake River and met with elementary school children in Grand Teton National Park.
A delegation of local government officials attended a conference on climate change in Park City, Utah, along with dozens of other mountain towns. Since then they've increasingly raised the subject in public discussions.
As vaping has become more prevalent across the country, even with the recent spate of deaths related to it, school administrators and police are finding more kids participating. Citation numbers have climbed over the past couple of years, and it seems to affect every segment of the student population.
Hunters reported unexpected success going after nonnative mountain goats on the west slope of the Teton Range. A new, more liberal hunting season on national forest land is intended to complement the Grand Teton National Park's efforts to eradicate the goats.
After about a year of searching and four interim directors, Teton County announced it hired a new planning and building director. Chris Neubecker previously served as planning manager for the town of Vail, Colorado.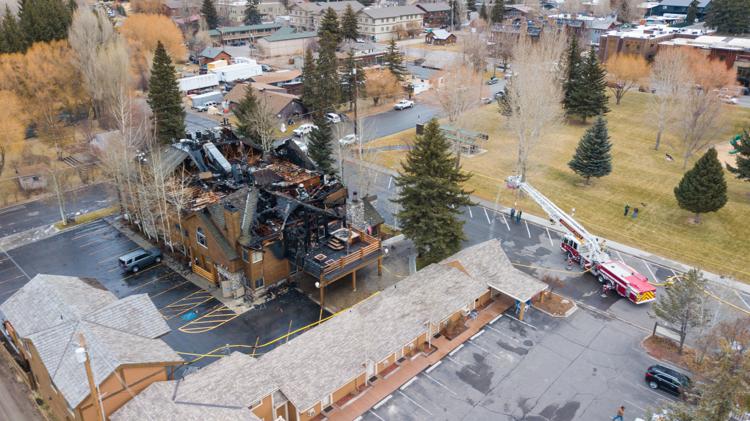 A settlement was reached in the lawsuit over the deaths of two men on Jamie Mackay's property. Representatives for Juan Baez-Sanchez, 42, and Victoriano Garcia-Perez, 56, who suffocated when a trench collapsed on top of them on Sept. 28, 2018, said Fireside Resort owner Jamie Mackay was to blame. The settlement was confidential.
In the largest specific purpose excise tax election, voters approved not just the wildly popular wildlife crossings, but another eight public projects totaling $75 million.
Teton County Democratic Rep. Mike Yin proposed charging a fee on empty homes. A legislative committee rejected the idea, but it encouraged him to bring back a more thought-out version of the bill.
In a letter dated Nov. 18, Director Dawn Jenkin informed the Library Board she would be departing. In her letter Jenkin said her last day would be Jan. 17, but she stayed just four days after sending the letter because the board asked her to leave. She is the third library director to leave in the past four years.
Fire alarms blaring just before midnight Nov. 18 helped police evacuate the Rusty Parrot Lodge. Although no one was harmed the 1990 boutique hotel was a total loss.
Counselors at Jackson Hole Middle School sent a questionnaire that sought information on the need for a gay-straight alliance or similar school club at the middle school, as well as other support for LGBTQ students. It asked what students' sexual orientation was, and some parents said the survey, which they didn't know about before it went out, wasn't OK.
A Hoback resident proposed to start a scenic flight business with his helicopter at Jackson Hole Airport. Although his business plan would be almost impossible to stop legally, the National Park Service went on record opposing the flights.
The U.S. Fish and Wildlife Service OK'd a grazing plan for the Upper Green River basin that's expected to result in the death of up to 72 grizzly bears over the next decade. Environmentalists signaled that they're planning a challenge in the courts.
More than a dozen Teton County officials travelled to Cheyenne to testify against a bill that would eliminate local control over a key workforce housing program. However, they failed to convince state lawmakers, who ultimately advanced the bill that would prohibit towns and counties from levying housing exactions.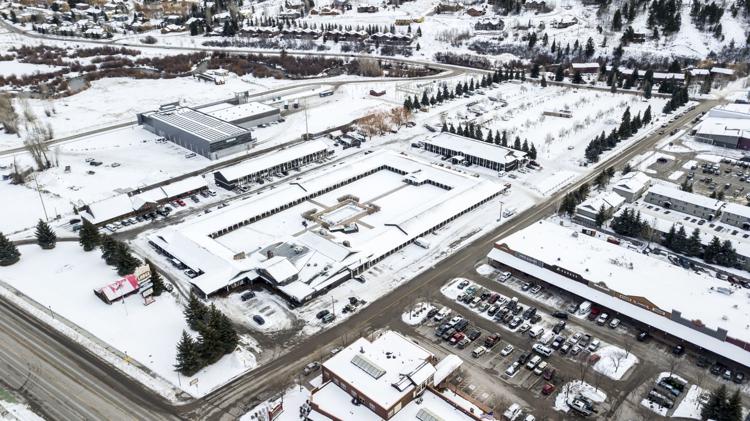 The Wyoming State Bar filed a formal charge against former Teton County Deputy Prosecutor Becket Hinckley for allegedly violating seven rules during and after the prosecution of Josh Black's aggravated assault case.
Health insurance prices have leveled out after years of increases, but high costs have driven some families to explore faith-based cost-sharing ministries. St. John's Health administrators say the plans can leave patients holding the bag when the ministries don't cover their bills.
The owners of The Virginian are considering a colossal housing project on the site, potentially the largest Teton County has ever seen. With hundreds of units, it could put a major dent in the local housing shortage.
Teton County shattered its own record for highest per capita income in the country. As of 2018 the "average" resident earns more than a quarter-million dollars a year, $60,000 more than residents in Manhattan, the next county in line.
The Teton County School District No. 1 Board of Trustees approved changes to a popular teacher benefit following a monthslong process. It changed the sick day buyback program to a tiered series of bonuses, making the program available to all employees.
The Wyoming Game and Fish Department completed its management plan for chronic wasting disease, opting for a strategy that will attempt to use hunting as a tool to reduce the prevalence of the lethal disease.