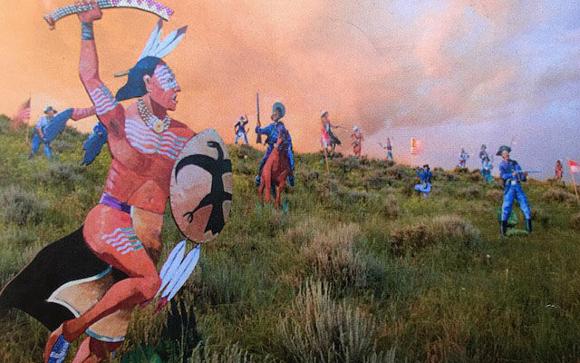 By Billy Arnold
You could imagine finding any number of things in an old storage barn at the Jackson Hole Winery: a wine press, maybe some old riding gear, certainly cobwebs.
By Cody Cottier

Harvey Locke grew up in the presence of Carl Rungius.

Michelle Metzger at Wild Flour Bakery makes some delicious baked goods. I win favor with my attorney when I take him her blueberry muffins. The people for whom I cook favor some of her banana bread or zucchini bread for their breakfast, although the…

By Leonor Grave

Alexandra Fuller has spent her entire life deconstructing everything she thought she knew.

By Billy Arnold

Carolyn Besselman was a student at North Texas University in 1971 when she stumbled by chance into an audition for Up With People.
By Natalie Shilati

Matt Simmons was faced with post-traumatic stress disorder after serving in the Navy. Finding it difficult to return to society, he found healing through helping wolves.

By Billy Arnold

David Watson doesn't paint to be critical. He doesn't paint to send any particular message. He's not painting to make a living.