In an effort to bring back memories of the past and also some trivia about the present, I have compiled these tidbits.
The Homestead Act of 1862 made it possible for a settler to receive 160 acres. The occupant had to improve the land and occupy it for five years. The filing fee was $15. The Desert Land Act of 1877 made it possible for ranchers to enlarge their property. They could purchase an additional 640 acres for $1.25 an acre.
Charles Wort homesteaded in Jackson Hole in 1893. In 1917 he purchased four lots in downtown Jackson for $25 each. In 1941 his two sons, John and Jess, built The Wort Hotel for $90,000. The Wort family sold in 1960 for $500,000.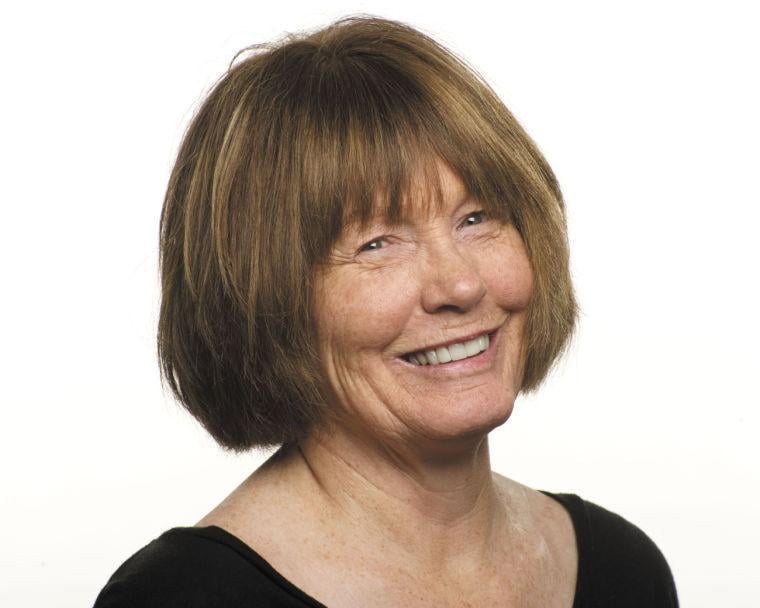 Mark Nowlin's great-grandfather, D.C. Nowlin, was appointed state game warden in 1899. He established fishing and hunting licenses. Along with S.N. Leek and others, he persuaded the federal government to establish the National Elk Refuge.
James Goe was the first person to be buried in Aspen Hill Cemetery. That was in 1905.
The following appeared in the Jackson's Hole Courier on Aug. 4, 1921: "A new visitor record was set for Yellowstone National Park. So far this year there has been 31,210 persons and 6,190 automobiles visited Yellowstone."
It was 1927 when the Kelly flood continued down the Gros Ventre River, reaching as far as Wilson, 14 miles away. Wilson was under 6 feet of water. Hundreds of cows died. Nine hours after, parts of homes and farming equipment passed through the Hoback area.
The JY Ranch was worth $49,000 in 1932. When Laurance Rockefeller donated it to the park in 2007, it was valued at $160 million.
Gambling was against the law in Wyoming beginning in 1901, but Teton County continued on with the tradition. In 1956, Gov. Milward Simpson decided to put a stop to it. It was feared that gambling and liquor violations would spread to other parts of the state.
Mike Wardell was student body president of Jackson-Wilson High School in 1960. He was also a cheerleader. Bill Doughty was senior class president and captain of the football team. Paul Homar was captain of the basketball team. The class of 1960 had 34 students.
In 1968, Karen Budge had a good chance of winning gold in the Winter Olympics in Grenoble, France. Her event was the ladies downhill. On the day of the race she went up the hill for a short practice run. An Iranian skier came out of nowhere and skied directly across her path, causing her to fall and dislocate her right shoulder. She watched the race from the sidelines.
The cost for season ski passes at Snow King in 1972-73 was $74 for an adult and $47.50 for a child.
Members of the class of 1980 were the last students to graduate from the old high school, which was located where the Center for the Arts now sits. School board members that year were Betty Lucas, Patty Ewing, Jean Jorgensen, Toni Wright, Bob Yearout, Fred Vik and Roberta Seaton. There were 102 students.
Remember when Ken Thomasma set up a tent and camped on the roof of Fred's Market for a week? He was raising money for children's sports programs. He raised $13,000.
Sometime during the 1980s, Willie and Waylon played at the Million Dollar Cowboy Bar. Someone hid in the basement and, after hours, came up and helped themselves to the contents of the cash drawers. The crime was never solved.
Do you all remember when a giant boulder rolled down East Gros Ventre Butte in 2008 and broke into four pieces? The largest piece crashed into Andy and Jean Schwartz's home. It made a hole in the living room floor and landed in the basement. The hole in the wall was 4 feet across and reached from the floor to the ceiling. The family was sleeping 30 feet from where the rock hit.
Kathy Clay, Teton County Fire Marshal, is the first and only woman fire marshal in Wyoming.
Teton County produces approximately 130 tons of trash each day.
There are 1423 manhole covers in the town of Jackson.
In 2019 there were 44,000 cars registered in Teton County.
There are 1,566 families on the Jackson/Teton County waitlist for an affordable housing unit. That is one-seventh of all Teton County households.
Kyle Lash, Wyoming Game & Fish's staff warden for the south half of the Jackson region, grew up in Thermopolis.
Falls remain Jackson Hole Fire/Emergency Medical Service's No. 1 call for ambulance service.
The family of Dennis Lance gathered in Jackson in August for a memorial. Dennis was born in Evanston in 1929 and died a year ago at the age of 90. He was a Korean War combat veteran. He had made his home in Jackson since 1963. Dennis and Elaine moved to Colorado in 2015 to be closer to their families.