The novel coronavirus pandemic is the defining challenge of our time. We need to answer the call just as other generations did for their challenges.
My late friend and father figure Don Ferris answered the call in 1944, at age 19, leaving the family farm in Ohio to enlist in the U.S. Marine Corps.
A year later, Don lost both legs hitting the beach at Iwo Jima. To answer the call of our generation, we are asked to wear face masks, physically distance and avoid large crowds. By comparison, this does not seem too much to ask.
Nothing is more fundamental to American democracy and the success of our republic than the concept of majority rule. The framers of our Constitution enshrined this in the second sentence of the Constitution and went on to add measures to ensure respect for the minority voices as well. Local jurisdictions usually follow these principles.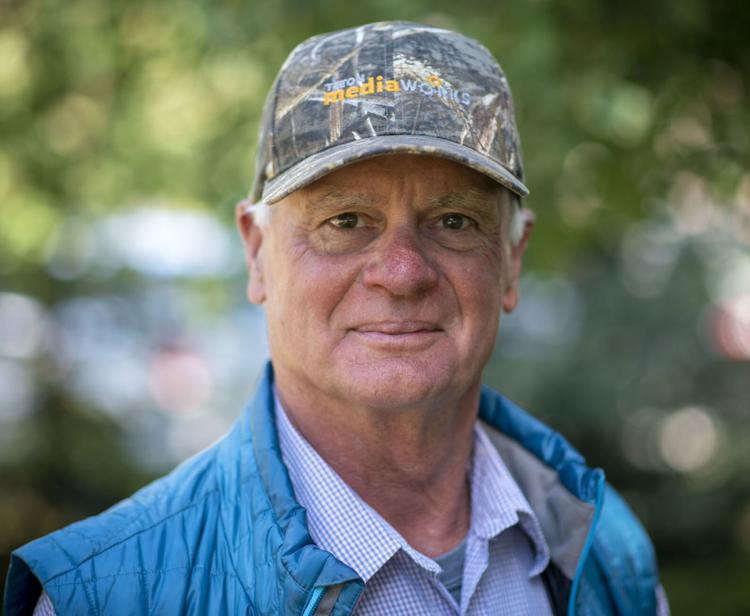 That is why 60 votes in the U.S. Senate are needed to move most legislation and 67 votes are required to move a constitutional amendment. However, control of policy decisions by even smaller minorities is dangerous. We see that too often when very popular measures cannot pass due to the obstruction of a few.
If you study the news too closely, like I do, you might conclude that our nation is divided on the proper response to COVID-19. In fact, national polling shows that 75% to 80% favor measures restricting large gatherings, physical distancing and wearing face coverings wherever distancing is hard. Only 20% to 25% object. I suspect support is even greater in Jackson Hole.
Each year, 10,000 Americans die due to drunk driving. Without strictly enforced prohibitions against driving drunk, we would lose many more. Does it infringe on anyone's constitutional rights to require that they do not drive drunk? Driving drunk endangers us all, so we have laws requiring people not to do it.
Coronavirus kills far more people than drunk driving. During the past four months over 120,000 have died in the United States due to the coronavirus epidemic — 12 times the number lost to drunk driving in a whole year. If wearing a face mask in public places can reduce the carnage, why not require it?
Going without a mask in public endangers us all far more than drunk driving.
In Jackson Hole we are asked to buy locally, which I have always supported — including in this column. Today I am done going into stores where the staff and customers do not distance or wear face masks. I am age 68 with a preexisting condition. If I get coronavirus I have a good chance of dying. If you have this much contempt for my health, do not expect to see me in your store. No shirt, no shoes, no face mask, no service.
That said, we do need to open the economy. Again, basic distancing, face masks and avoidance of huge indoor gatherings will get us there safely and cost-effectively.
A study just published in the Proceedings of the National Academy of Sciences finds that face masks are "the most effective means to prevent inter-human transmission," and "the most likely fighting opportunity to stop the COVID-19 pandemic absent an effective vaccine or drug therapy."
Clearly, everyone wants to get society open to business and closer to normal. Republican columnist Michael Gerson recently wrote: "It does not prove your conservatism, your populism or your patriotism to needlessly endanger your neighbor."
The irony of the mask defiance is that mask use is actually a symbol of personal responsibility, previously claimed as a Republican value. It still is for many.
Exhortations and voluntary requests to get people to distance and use masks in Jackson Hole are not working. As we open up and tourists arrive, the virus is coming back.
To answer the call of the defining challenge of our time, Jackson needs a town ordinance that requires residents and guests to distance when they can and wear face coverings when they cannot. Doing less leaves us all in danger.