With passage of legislation last week in the U.S House of Representatives, proposals for granting Washington, D.C., residents representation in Congress are gaining traction. Strong majorities of Americans understand the fairness of this change and support it. The proposal would retain an area including most of the primary federal offices — the White House, Capitol, Supreme Court, and Library of Congress — as a federal district. The rest of D.C. would become a state.
In 1869 women were given the right to vote in Wyoming. By 1920, when women were given the right to vote in America, Wyoming women had been voting for a half century. Today, 152 years later, women in Washington, D.C., still do not have the right to vote for representation in Congress. Neither do the men.
As a state that, along with Vermont, has a smaller population than the District of Columbia, Wyoming should be a champion of the right to vote in D.C. No right is more precious in a free country. Nothing would be fairer. The new state would have a single voting representative in the House and two senators.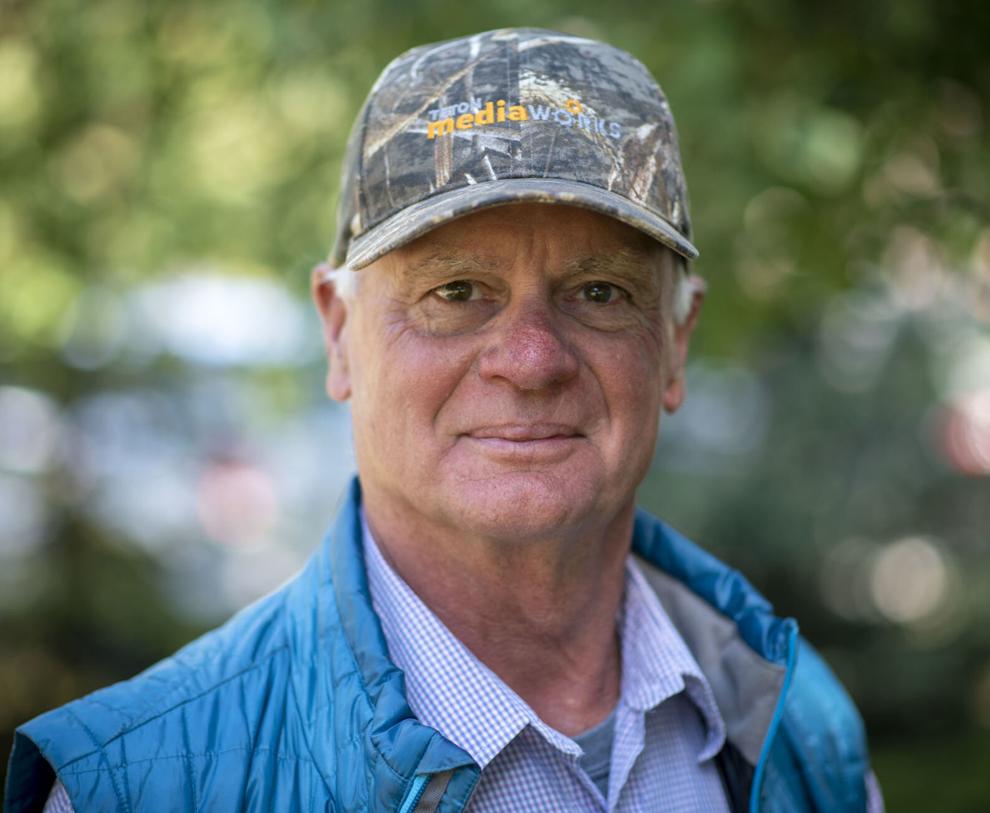 Washington, D.C., has 689,545 residents, roughly 113,000 more residents than we have in Wyoming, according to census figures released Monday. D.C. residents are subject to all federal taxes and pay far more in total tax revenue than we do. More Washington residents volunteer for military service. More have made the ultimate sacrifice. More veterans (30,000) live in Washington, D.C., than in Wyoming. They cannot vote for members of Congress either.
While the federal government has a large role in the district, it owns a smaller percentage of land there than the 50% of Wyoming that it owns.
Polls show that 82% of the American public thinks that Washington, D.C., voters should have the same voting rights as the rest of us. Almost as many mistakenly believe they already have that right. In 1963, Washington, D.C., residents were given the right to vote for president of the United States. They were given three electoral votes — the number they would have if they were a state. In fact, Washington, D.C., is already treated like a state in hundreds of federal statutes.
This is the only capital of any democracy in the world where its residents do not have the right to vote. People of the capital of the free world should have a vote in Congress. Ironically, Americans living overseas can vote for Congress, unless their home address is Washington, D.C.
The only real reason given to oppose this is a partisan political one. D.C. tends to vote Democratic, so the new seats would favor Democrats. Republicans already have a massive representational advantage in the U.S. Senate. California has two senators for 40 million people. We have two for 576,851 people.
Some in Wyoming will argue against allowing D.C. residents to vote. People in the District of Columbia are mostly Democrats. We are mostly Republicans. People in D.C. are mostly urban dwellers. We are mostly rural. Many people in D.C. are black. We are mostly white.
In Wyoming we hear a lot about local control when the federal government manages federal land or puts requirements on federal funding. In Congress the same people who cry for local control for their states routinely deny it for D.C. residents.
In 1890, when Wyoming was being considered for statehood, the fact that our women had the right to vote, while America's did not, was an issue. When the United States asked Wyoming if they could do something about this, legend has it that we responded: "If we can't bring our women, we ain't coming."
This issue is now before the U.S. Senate. Wyoming's support for the right of Americans who live in Washington, D.C., to be represented in Congress is the right thing to do. It says that our state motto, "Equal Rights," is more than a motto. It is a core value that we hold dear for all.