Though Bert Raynes' Far Afield column has been temporarily suspended, bird and wildlife watchers are still calling and emailing in their sightings. — Eds.
Jay Carlisle, research director at the Intermountain Bird Observatory at Boise State University in Idaho reports: "Interestingly, a female long-billed curlew we captured on the National Elk Refuge in 2017, and that returned there to breed in 2018-19, now looks to be breeding E of Dubois, Idaho! She looks to have stopped at National Elk Refuge for a day or 2 in April but then jumped over to Idaho. She was familiar with eastern Idaho because it's been her pre-migration staging area each of the last 3 summers, different than most birds that tend to at least head in the general direction of their migration. Maybe her mate had died and she was looking for something new? 128km between breeding sites, maybe the second longest adult 'dispersal' we've seen. Very cool! JX is a male we captured in the Kelly hayfields area in 2017."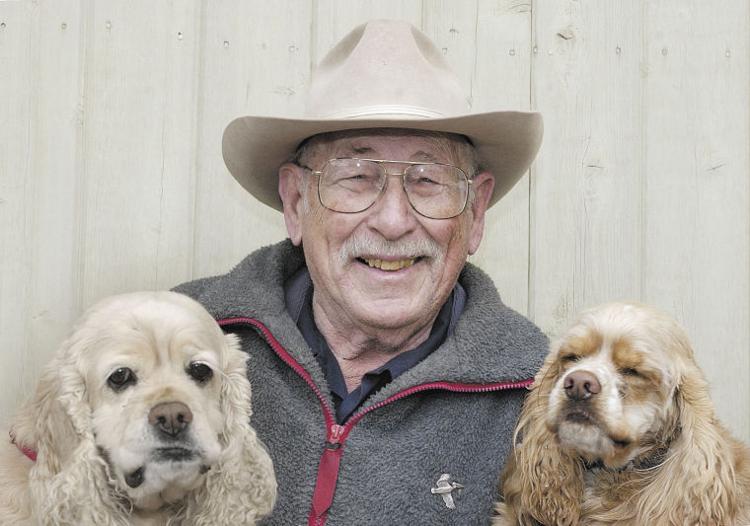 Long-billed curlews on Antelope Flats have been observed by David Shlim, Bernie McHugh, Bev Boynton and RW White. Bernie wonders if they could have flying juveniles this early. He says two of those birds are definitely not banded and appear to have plain, unstriped heads. Besides foraging, they've been bathing in a warm ditch.
On June 5, Benj Sinclair found a lark bunting on Munger Mountain. On June 10, Ted Kerasote reported a Blackburnian warbler on Old Pass Road. KO Strohbehn took an evening bike ride June along the Elk Refuge and spotted a handsome sandhill crane family. What a treat.
Patty Ewing reports lots of tree swallows, a red-tailed hawk soaring above Woodbury Preserve meadow, Bullock's orioles still around and yellow warblers in willows near Cache Creek.
Diane Birdsall reports still having western tanagers. She counted six, mostly males, with a couple of females. Diane was putting out orange halves on the fence rails for them. Very colorful. On June 10, Diane saw a huge marmot on her patio. It jumped up on an outside window ledge and looked in the sunroom. Both Diane and the marmot were surprised. Diane thinks it may have been displaced by the highway construction.
Susan Patla reports from the Packsaddle area in Teton Valley, Idaho, that most of the western tanagers and black-headed grosbeaks have dispersed to their higher-elevation breeding grounds. Some have returned to lower elevations with the cooler days over the weekend.
While on a Munger Mountain hike on Saturday, Frances Clark, Kay Modi and Diane Birdsall were impressed seeing the lodgepole pine pollen storm that enveloped the southern portion of the valley with the high winds. Frances commented that the cones from that pine pollen storm will not mature until autumn 2021.
The summer blooms beginning to come out in the valley include mule's ears, Wyoming paintbrush, penstemon, bracketed lousewort, sticky geranium and stemless goldenweed. Bushes beginning to show their flowers are the currants, potentilla, fragrant antelope bitterbrush and silver berry.
Enjoy your nature walking but remember to keep your social distance.