The year 2021 ended in rather dramatic fashion, weather-wise, if not otherwise. December was perhaps the most interesting month of the year: It began bone dry, with hardly any snow and record warm temperatures, then finished with well above normal precipitation and snowfall.
In this week's column I'll review all the weather statistics from 2021 for the town of Jackson, comparing the year to past years. I'll begin with a look back at December's weather, since that should still be fresh in our minds.
Early December did not look or feel like most Decembers. We hit a record high temperature of 56 degrees on the second day of the month and the town of Jackson had received less an inch of snow through the first 12 days of the month. Cries of doom and gloom among skiers and snowboarders were reaching a crescendo. Then it began to snow.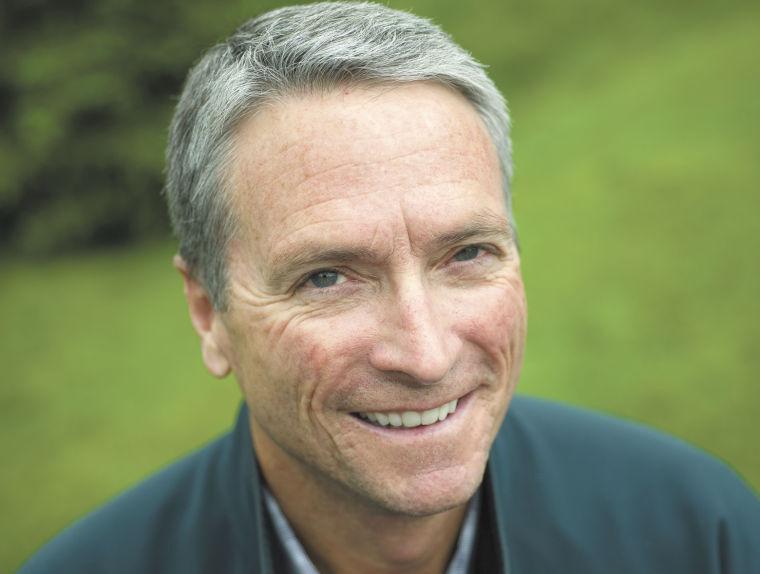 The latter half of December more than made up for the early deficit. The town ended up with 26 inches of snowfall for the month. That was well above the average in December of 17 inches and way more snow than we had a year ago, in December 2020, which saw only 14 inches.
It was also a much wetter than normal December in 2021, with a total of 3.46 inches of precipitation. That's more than double Jackson's average in December of 1.52 inches and more than triple what we had in December 2020, which was only 1.01 inches.
Even with a cool finish, December 2021 ended up 8 degrees warmer than normal. December of 2020 was four degrees colder than normal.
The average high temperature for the entire year in 2021 was just under 54 degrees — 53.64 degrees to be exact. That nearly matches the long-term historic average annual high temperature, which is 54 degrees.
There were five months in 2021 with above-average monthly high temperatures: June, July, September, November and December. The other seven months had below normal high temperatures.
The hottest temperature recorded at the Jackson Climate Station in 2021 was 89 degrees on July 19. This is now the third year in a row that the official thermometer at the Jackson Climate Station did not reach 90 degrees. The last time it hit 90 in Jackson was on Aug. 11, 2018.
The average low temperature for the entire year in town in 2021 was 25 degrees — 24.94 degrees to be exact. That is almost 2 degrees warmer than the long-term average annual low temperature of 23 degrees.
In this category, there were eight months that saw above-average monthly low temperatures. Only January, March, April and September 2021 had below-average low temperatures.
The coldest day of the year in 2021 was on Feb. 25, when it got down to 17 degrees below zero. That is warmer than the coldest days in the previous two years, when we dipped to 25 degrees below zero in both 2019 and 2020.
If you take the average of all the monthly high temperatures and all the monthly low temperatures for the year, you can calculate an annual mean temperature. That gives us a gauge of the overall temperature for the entire year, to compare to past years. The annual mean temperature for Jackson in 2021 was 39.3 degrees. That is less than 1 degree warmer than the long-term average annual mean temperature in Jackson of 38.5 degrees
In 2020 the mean temperature for the year was 37.5 degrees, which tied for the eighth coldest year on record. The coldest year on record in Jackson was two years ago, in 2019, when the annual mean temperature was only 35.4 degrees. That beat the old record of 35.5 degrees from the year 1944.
Jackson was wetter than normal in 2021, with a grand total of 18.47 inches of precipitation for the year. That is 117% of the historic average annual precipitation in town of 15.83 inches. Six months of the year in 2021 had well above average precipitation and six months of the year had well below average precipitation.
Five out of the last six years in Jackson have experienced above average annual precipitation; 2020 was the only year that had below average precipitation, with 15.22 inches.
As far as snowfall goes, for the calendar year, which accounts for parts of two different winter seasons, Jackson received 76.6 inches of total snowfall in 2021. Rounding up, that is exactly what the long-term average annual snowfall is in town — 77 inches — although that does break our run of above average annual snowfall in town for the previous five years.
The weather in Jackson for 2021 could be characterized as "widely variable." There were many ups and downs with both precipitation and temperatures, month to month. But when you shake it all out, 2021 ended up slightly warmer and a little wetter than normal, with an average amount of snowfall.