We are two weeks away from the fall equinox on Sept. 22, but our meteorological summer is already officially over. The hot and dry of June and July consumed the majority of this summer season, while August brought temperatures and moisture back into balance here in Jackson.
In this week's column I'll review the past three months' weather data from the Town of Jackson Climate Station and see how this summer shaped up compared to recent summers and to the long-term averages.
June had an average high temperature of 78 degrees, which was 6 degrees warmer than normal. It felt exceptionally hot, more like it does here in a normal July. June 2021 was warmer than it has been in the last 15 years. June also tallied 15 days with high temperatures of 80 degrees or warmer.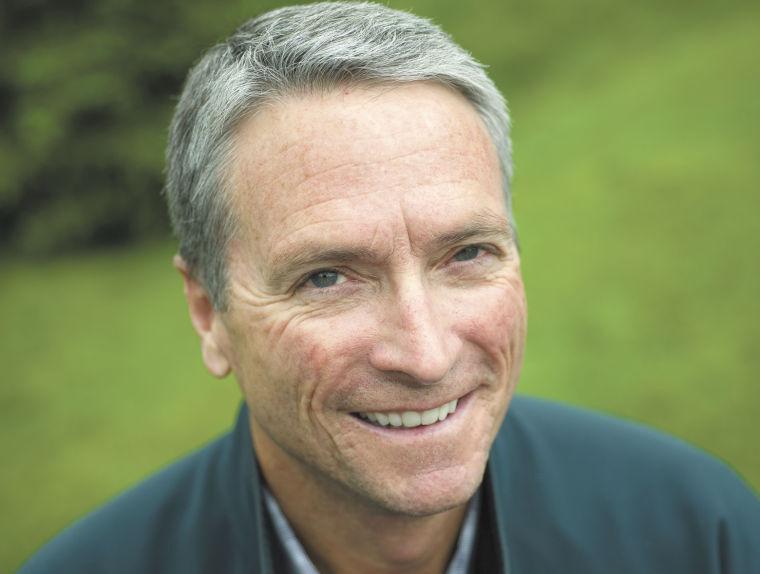 July was slightly warmer than a normal July, with an average high temperature of 82.9 degrees, compared to the long-term average high in July of 82 degrees. July piled up another 27 days with high temperatures of 80 degrees or warmer.
August's average high temperature turned the tide and ended up more than 5 degrees cooler than average. The average high temperature in August is 80 degrees; in August 2021 it was 74.6 degrees. August scored only 11 days of 80 degrees or warmer.
Overall the average high temperature for the entire summer of 2021 was 78.5 degrees, or half a degree warmer than the long-term average high temperature for the three months, which is 78 degrees.
The hottest day of the summer in Jackson was on July 19, with an official high temperature of 89 degrees. It may surprise you that it never officially hit 90 degrees at the Jackson Climate Station this summer.
The coldest temperature of the summer was on Aug. 29, with a morning low of 28 degrees. Overnight low temperatures were about 1.5 degrees warmer than normal this summer.
Overall the summer of 2021 ended up 1 degree warmer than the long-term average mean summer temperature, at 59.5 degrees this summer versus an average mean summer temperature of 58.5 degrees.
Last summer's average mean temperature was 1 degree cooler than average. But, believe it or not, last summer was a much drier summer than this one.
Total precipitation in June and July of 2021 was only 1.09 inches. We received more rain than that in town during first five days of August this year, with a good surge of moisture from the monsoon.
August 2021 ended up with a grand total of 3.49 inches of precipitation. That is nearly three times the long-term average precipitation in August of 1.20 inches. The last time Jackson had anywhere near that amount of precipitation in August was in 1945, with 3.80 inches of precipitation.
August of 1930 was also quite wet: According to the monthly observation sheet there was 4.83 inches of rain that month. Questions remain about that total, since several days of observations were missing that month and there was a suspect observation of 1.87 inches of rain in one day, which would be extremely unlikely. Could it have been a three-day total, or could it have been an error by the observer? Who knows?
NOAA's official climate data base, from the National Center for Environmental Information, the final clearing house for all climate data, has not validated August 1930's data. The 4.83 inches is not listed in Jackson's records, so I must conclude they found it to be erroneous and tossed it out.
Suffice it to say, August 2021 was either the second or third wettest August in Jackson's weather history, behind 1945 and possibly 1930.
Summer of 2021's total precipitation for June, July and August was 4.58 inches. That is nearly twice the amount of rain we received last summer, which was only 2.31 inches for the three months. Jackson's average summer precipitation is 3.77 inches.
This summer ended up being the wettest summer we have had since 2015. You may recall that all of the early forecasts for this summer said we would be drier than normal. Thanks to August's deluge of precipitation that did not come true. And, thankfully, it now looks like at least northwest Wyoming will be spared from a disastrous fire season like we had in 1988, which, back in June of this year, was also anticipated by many to happen.
Looking at our total water for the year, through August, the town of Jackson has received 11.07 inches of precipitation. The long-term average precipitation through the first eight months of the year is 10.58 inches. That puts us almost a half an inch above average for precipitation at this point. Again, thanks to August.