The weather in Jackson Hole this time of year can be fickle, to say the least. "Springtime in the Rockies" can take on different meanings for different people. For those who are still recreating in the mountains, conservatively I hope, springtime can mean powder or corn skiing, depending on the day.
Just before Easter weekend a stretch of warm and sunny days started to melt snow and set up spring skiing conditions in the mountains. Then some new snow and record cold temperatures shut down that process.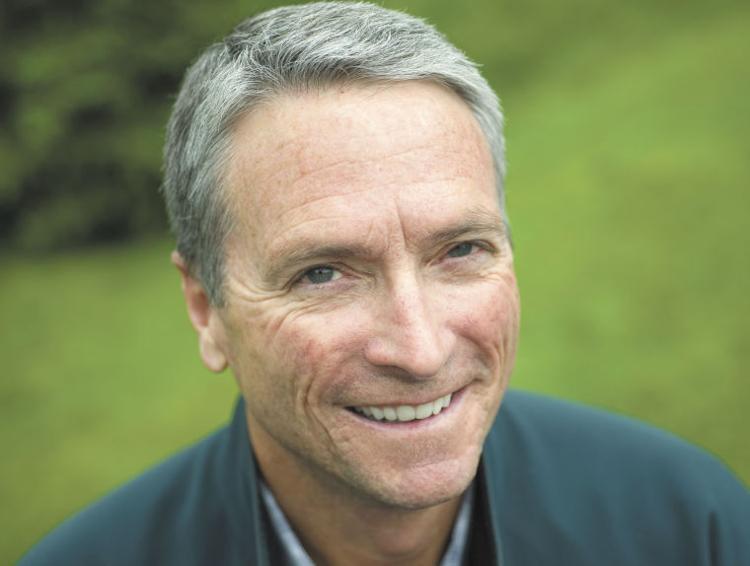 Two daily record high temperatures were broken in town and mountain temperatures dipped down below zero degrees Fahrenheit. Almost 2 feet of new snow in the mountains would follow that mid-April cold snap and we were back to powder conditions.
Finally, this past weekend, temperatures were warming back up again and the sun started to shine, making it feel more like springtime.
Powder usually doesn't last long this time of year. You have to get on it right away or you are skiing mashed potatoes. Or, once that mush refreezes, you're skiing a frozen ocean of snow.
Spring "corn" conditions, on the other hand, takes time to develop and require a particular sequence of weather to occur. Patience and vigilance are also required, to hit it just right.
Since it looks like there will be plenty of snow in the mountains well into May, I'll review the nuances of forecasting for perfect corn skiing conditions.
The term "corn snow" comes from the kernels of frozen snow grains that break loose from the snow surface when you apply your edges in a turn. These rounded, melt-freeze snow grains trickle down the slope ahead of you like small kernels of corn.
To be technical, what you are skiing on is a melt-freeze crust. It's formed, as the name implies, by the melting and refreezing of the snow.
When you hit the weather and snow conditions just right, corn skiing is a special experience. The feeling of carving on nature's corduroy down a slope is hard to describe. It's also hard to forecast.
There are a number of things that must come together to make perfect corn skiing conditions.
An inch or two of new snow will take a day or two to melt and refreeze. Ten inches of new snow in the mountains may take four or five days to cook down to a solid frozen surface, with warm and sunny days.
• A spell of warm and sunny days.
Warm temperatures and lots of sunshine will melt the snow surface. That's the melt part of the melt-freeze cycle, which makes a melt-freeze crust. If you don't have wet snow on the surface during the heat of the day, it just won't become genuine corn upon refreezing. It will just become a hideous, breakable sun crust. There's a difference.
Clear skies overnight allow the snow surface to become colder and allows that wet snow to consolidate into a frozen conglomeration of rounded, melt-freeze snow grains. Overcast skies at night will inhibit that refreezing of the snow. Clouds act like a blanket, insulating the snow and holding in the heat, especially if temperatures at staying just above the freezing mark.
• Below freezing temps overnight.
It must get to at least 32 degrees overnight at the elevations you want to ski. If it doesn't the crust won't hold up and you'll punch through or leave deep ruts in the slush.
• Few clouds on the day you want to ski.
Direct sunlight on the snow will promote melting and loosen the bonds between those frozen snow grains, even when temperatures are still below freezing on sunlit aspects. Too much cloud cover during the day can inhibit that solar melting. If the sun isn't hitting the slope, you'll end up just skiing a rock-hard crust.
To get the best conditions, get started early. If you have to wait on top for a while for the sun or the temperatures to begin the melt, that's better than arriving too late and pushing slush around.
On that note, also practice proper corn etiquette. Ski when you can just barely scratch the surface. Be done skiing soon after the snow starts to soften. That will preserve it for the next day.
Deep ruts carved into the slush will take days to repair themselves to a flat, pseudo-groomed snow surface. Skiing snow that resembles a freshly cultivated potato field is not nearly as much fun as a silky-smooth corn slope.
Use your time staying at home this spring to keep a close eye on the weather. Check the daily forecast and monitor temperatures at various elevations to predict when the corn-skiing conditions will be prime.