The summer season is now upon us and this is the time of year when locals and tourists are eager to spend as much time in our great outdoors as possible. But getting outside to play in the mountains, on the rivers, on the ballfields or the golf courses exposes us to the threat of thunderstorms and lightning.
Near the start of each summer I like to provide readers with a little refresher on thunderstorms and lightning safety. This week I'll describe how thunderstorms develop, how to observe the sky and recognize when those cumulus clouds might be potentially dangerous. Later this month I will cover lightning safety in more detail.
A typical summer day often begins with clear blue skies in the morning, followed by some arrangement of puffy, cumulus-type clouds in the afternoon.
If there is enough moisture and instability in the atmosphere those harmless, puffy, cotton ball-looking clouds may appear around noontime, then grow into full-blown thunderstorms by mid to late afternoon. If there is not enough moisture or instability in the atmosphere, then all we get are puffy clouds.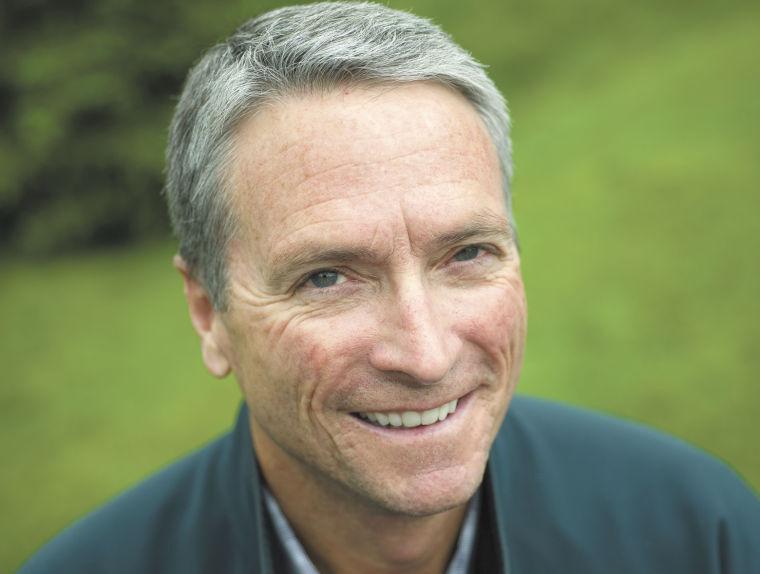 These are the two main ingredients necessary for thunderstorm formation: moisture and an unstable atmosphere. Even a clear blue sky contains some moisture, undetectable to the human eye, in the form of invisible water vapor.
As the day goes on and the ground heats up, air begins to rise. As the warmer air rises higher into the atmosphere it encounters colder temperatures, and the invisible water vapor then condenses into visible water droplets. If the air keeps rising and cooling and condensing, those water droplets will gather together, and the first clouds appear.
There are a few things to keep an eye on to determine if those early clouds are going to be prone to developing into thunderstorms. On any given day watch for:
1. The first puffs of cumulus appearing before noontime.
2. Cumulus clouds are gathering together and also growing vertically.
3. The bases of the clouds get progressively darker, which is an indication that the clouds are growing taller.
4. Taller clouds, darker bases and a larger area covered by the cumulus clouds means a greater potential for rain, hail or strong gusty downdraft winds. And, of course, lightning.
Don't be lulled into thinking that clouds and thunderstorms develop only during the afternoon. There are many days that don't fit this "typical" afternoon thunderstorm scenario.
Storm systems, otherwise known as low-pressure systems, will periodically roll across the Rockies during the summer months. Storm systems not only bring additional moisture and instability, they also provide extra lift to the atmosphere, and extra boost in vertical motion that grows clouds more readily.
Often associated with a low-pressure system will be a cold front. Cold fronts are good at providing extra lift. When a cold front passes through you might see more intense thunderstorms develop.
The last thing to be on the lookout for is the summer monsoon. The Desert Southwest Monsoon is a seasonal wind flow pattern that brings moist and unstable air up from central Mexico to the Four Corners region. Periodically some of that moisture reaches northwest Wyoming. Monsoon-related moisture around here usually shows up in July and August. Although I don't recall any monsoon moisture making it this far north all of last summer.
Any of these three above-described extra lifting mechanisms is capable of providing a moist, unstable atmosphere over us at any time of the day or night. As a matter of fact, whenever we do experience thunderstorms in the middle of the night or early in the morning — when afternoon heating is not a factor — then it is likely a storm system, a cold front or the monsoon that is triggering the activity.
Choose any one of the three and combine it with afternoon heating and you will see much stronger thunderstorms developing, with the potential for heavy downpours, larger hail or perhaps microburst winds.
Keeping an eye on cloud development during the day is of paramount importance to anyone who is spending the day outside. If the clouds progress into lightning-producing thunderstorms you will be at risk of being injured or killed by lightning. Lightning is just as dangerous when you are climbing the Grand Teton as it is on the baseball or soccer field, playing a round of golf or out fishing on the river.
The first step to staying safe is watching the sky and the clouds as they develop. I'll talk about all the ways lightning can hurt you and how you can avoid that from happening to you in a future Mountain Weather column.