I heard a lot of complaining this past month about how hot and dry it was in June. In relative terms this June was much warmer and much drier than normal, but it was nowhere near record breaking. You would have to go back a few years to see what a really hot and dry June is like.
In this week's column I'll give you all the stats that compare June 2021 to the historic averages and records from the Town of Jackson Climate Station.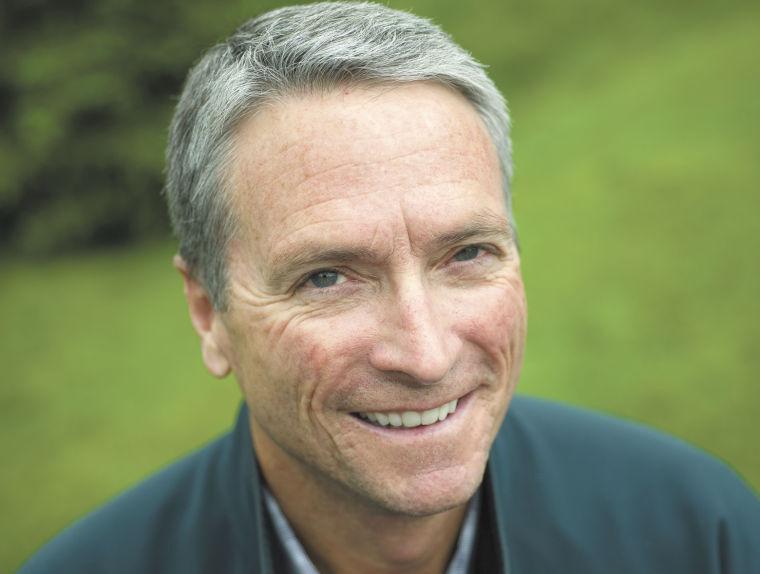 The average high temperature in June 2021 in Jackson was 78 degrees. That is six degrees warmer than the long-term average monthly high temperature in June of 72 degrees. Contrast that with one year ago, when the average high temperature in June 2020 was 67 degrees, or five degrees cooler than the historic average and 11 degrees cooler than it was this June.
Yes, June 2021 was warm, warmer than it has been in the last 15 years. In June of 2006 the average high temperature was a degree warmer than this June, at 79 degrees. Going farther back in time, 1988, 1986, 1977, 1974, 1940 and 1933 all had average monthly high temperatures that were as warm or warmer than this June.
If you have been living in Jackson for more than 33 years, then you probably remember our hottest June on record. June of 1988 had an average high temperature for the month of 84 degrees, six degrees warmer than this June and 12 degrees warmer than average.
No high temperature records were broken here in Jackson during June 2021. There were 15 days recorded at the climate station that were at or above 80 degrees. The warmest day was June 15, when the thermometer registered a high of 88 degrees. It did not reach 90 on any day, officially. (Unlike our car thermometers, which are not official readings.)
In comparison to 1988, during the hottest June ever, there were 26 days that reached 80 degrees or warmer; four of those days were 90 degrees or warmer. Including the highest June temperature ever recorded here of 95, set on June 26, 1988.
Overnight low temperatures were closer to normal in June 2021, at 38 degrees, compared to the long-term average of 37 degrees.
If you average the monthly high and low temperatures, you get the monthly mean temperature. June of 2021 had a mean temperature of 58 degrees. That is 3.5 degrees warmer than the long-term average mean monthly temperature for June of 54.5 degrees. In comparison, June 2020's mean temperature was a much cooler 53 degrees.
June 1988 had a similar average low temperature to this past June, and is still ranked as the warmest June overall, with a mean temperature for the month of 61 degrees.
Using the measure of mean monthly temperature, June of 2021 would rank as about the 10th warmest June that we have complete monthly records for, going back to the 1930s. June 2015, 2006, 2004, 1997, 1988, 1986, 1977, 1974, and 1933, were all warmer than this June.
June is normally the second wettest month of the year behind May, averaging 1.63 inches of precipitation. June 2021 had a paltry 0.33 inches. We can say that this past June was drier than June of 1988, which had 0.35 inches, a two-hundredths of an inch difference.
It was actually just as dry in Jackson only eight years ago, June 2013 also had 0.33 inches of precipitation. There were several other years with Junes as dry or drier than 2021; going back in time they were: 2003 (0.32 in.); 1986 (0.22 in); 1946 (0.32 in.); 1934 (0.29 in.). And the absolute driest June on record was in 1935, with only 0.17 inches of precipitation in town.
Remember, during that timeframe in the 1930s the Plains and Rockies were experiencing the ultimate mega-drought, aka the Dust Bowl.
A look at July and August
July is the driest month of the year in Jackson, averaging just 0.94 inches of precipitation. Over this past Fourth of July Weekend, Jackson got a good dowsing of rain from thunderstorms, an amount that equaled all of June's precipitation, 0.33 inches.
In July 1988 there was absolutely no precipitation recorded in Jackson. Zero, zilch, not a drop. So we have that going for us, as we are already having a much wetter July than we did in 1988.
The total precipitation in town for June, July, and August in 1988 was only 0.80 inches. Combined with the unusually high temperatures, 1988 is still ranked as the hottest and driest summer on record.
The summer of 1933 was a close second for driest with a total of 0.91 inches of precipitation. And, for trivia's sake, July of 1934 still holds the all-time record highest temperature ever recorded in Jackson, 101 degrees, on both July 17 and July 20, 1934.
While the outlook for the rest of July and August in Jackson Hole is still calling for warmer and drier than normal conditions, it seems unlikely that this summer will end up as hot and dry as it was in 1988 or as hot and dry as the Dust Bowl years.