Altamira Fine Art captures the feeling of post-pandemic reality with the anticipation of David Grossmann's solo exhibition "Passages."
Grossmann's show opened June 8, offering the kind of reflection demanded of all of us after a year of uncertainty and finding ourselves on the cusp of renewed hope.
"There's definitely a lot of darkness and questioning that has come out this time, and that has been important for artists to explore," Grossmann told the News&Guide this week. "The process of art can feel restorative and life-giving, and there is always the hope that that kind of restoration will echo into other people's lives through the art. That is my hope. I offer these paintings as hope."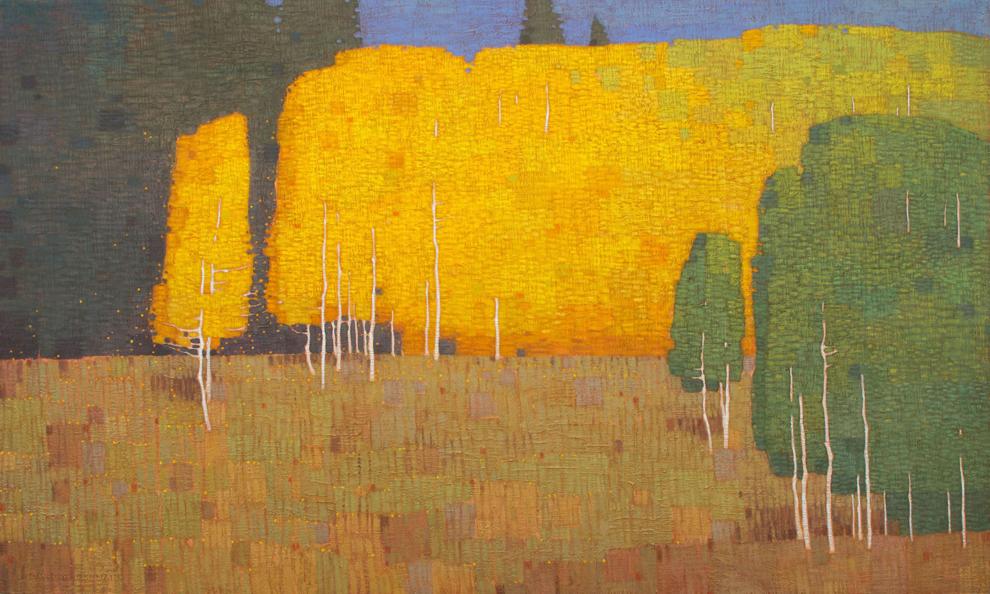 Grossmann is one of three artists who will have solo exhibitions this June at Altamira Fine Art, just a block from Town Square at 172 Center St. The gallery specializes in Western contemporary artwork, a genre that also includes artists Dennis Ziemienski and David Frederick Riley, whose joint show opens June 22.
Grossmann's "Passages" is a study in transitions with the central idea that as life ebbs and flows, reflection on moments along the journey can offer deeper insight into our own personal growth. Grossmann uses his Western landscapes to carry viewers on a journey through the desert and mountains, flowing waterways and aspen-laden forests. The paintings, executed in a variety of sizes, do not represent a particular place in the Rocky Mountain West, but an emotional response that ties everyone together through the natural world.
"There's been a renewed appreciation for the outdoors since the onset of the pandemic, and so many have connected with nature in a new way," said Grossmann, who lives in western Colorado. "And I think some of my work touches on that too, our renewed connection to the natural world."
Grossmann uses oil to paint on wooden panels with linen adhered to them. The medium leads to interesting textures. He will often start with plein air studies, working quickly outdoors in changing light and weather, and then spend more time in his studio working the small studies into larger, more painstaking pieces of art.
"As things shut down globally from the pandemic, we were all forced into a global introspection and were asked what our values are," Grossmann said of the past year. "We were forced in a way to think about how our lives affect those around us. And now that things are opening up, I'm trying to bring more of that kind of thinking to my work and to my life. I hope that my paintings offer moments of pause and reflection for other people and are a way for other people to slow down as well and to think more deeply and more slowly."