Dropping temperatures and shortening days may feel like an ending to some, but to Joseph Cipro and Susan Durfee, any time is ripe for new beginnings.
The artists' works, on view at the Center for the Arts' Theater Gallery today through Dec. 18, reconsider the present and search for new roads ahead.
"Where we've been and where we're going demand that we check in, make sure we're on the right route and have an understanding of where we are," Cipro said of the inspiration for his conceptual multimedia paintings.
Cipro traces his exhibited work to experiences in Sicily and Nepal. Life in Italy took him to museums and historical centers, where he became interested in manuscript illumination — the art of styling decorative first letters of a text, be it essay, song or prayer.
"That initial spark, that beginning of an idea," he said, "is a way of reaching out to the universe."
While trekking in the Himalayas, Cipro encountered mani stones — rocks marking the trail that have been engraved with prayers — which struck him similarly. Each stone seemed to mark the beginning of a different route for each passerby.
"There's this want in me to look at the world and try to discover some kind of road map," he said.
That desire led him and Durfee to the title of the exhibit,"Remapping."
While Cipro's work considers the influences of cosmology, sociology, psychology and ecology on the individual's capacity to re-route, Durfee's takes on the role of the interpersonal in leading people down certain paths.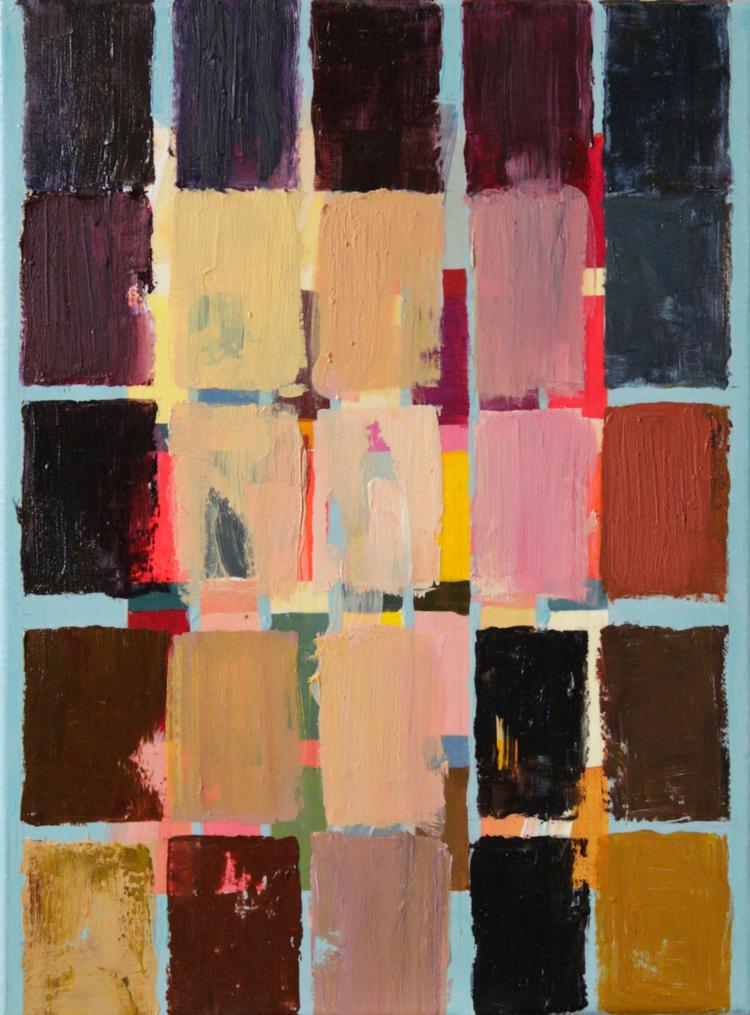 "I'm looking at an individual's relationship with themself and with another person and the types of work we do to integrate the two," she said. "One might absorb completely another person's point of view or opinion, or they might react firmly against it."
To capture that concept, Durfee uses layers of color to represent different people and personalities, and sews ribbon through her canvases to evoke the ways that people blend. The body of work meditates on the idea that if people approach relationships with curiosity and openness, that can open roads to honest, healthier balances.
"I have historically looked at things on the bright side," Durfee reflected. "But I'm learning that to be critical, to look with a more neutral eye provides a lot of information to be able to make changes in the future."
Viewers, she hopes, will be inspired to do the same. The title alone, she said, encourages everyone to reconsider all aspects of their lives in new ways.
Oona Doherty, the Center's creative initiatives director, believes the exhibit will connect with many in the Jackson community.
"The topic of change," she said in an email, "is relevant in so many ways, in our lives personally, culturally, and physically."
"We're at a real crossroads politically and socially and environmentally," he said. "I see us having to do some real re-evaluation."
But change, Durfee said, doesn't always have to be scary.
"It is very healthy to look at the world with curiosity," she said. "It's very hopeful."
A reception is set for 5 to 6:30 p.m. today in the Theater Gallery, catered by Central Wyoming College culinary students. The artists will also give a talk from noon to 1 p.m. Dec. 12 at the Center.