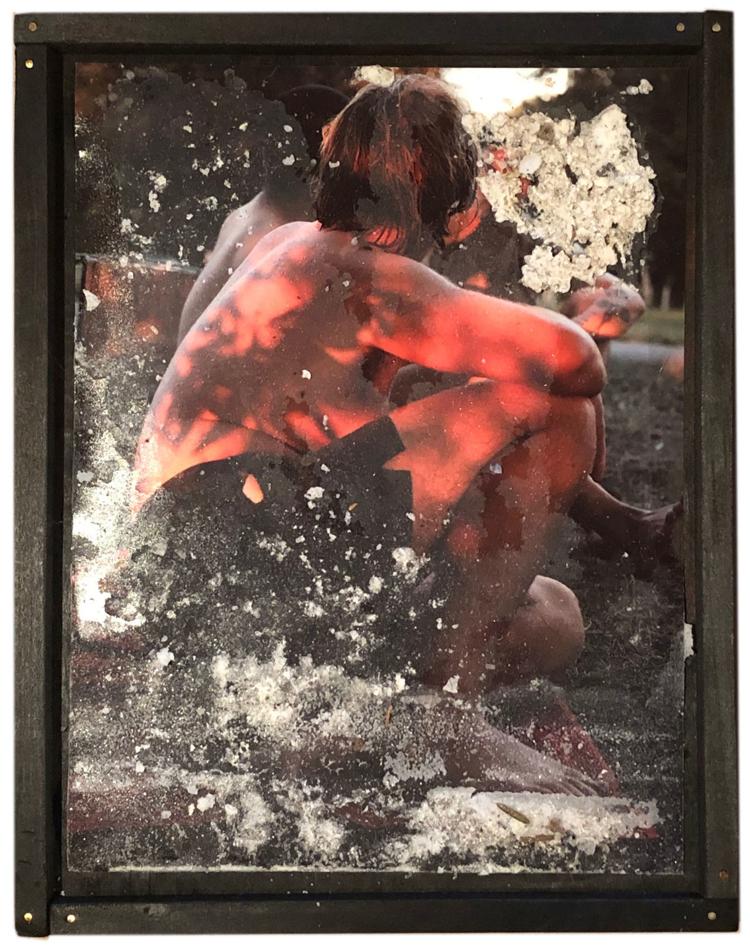 About a year and a half after the former Holiday Forever closed, Andy Kincaid, the Jackson artist who ran the original gallery, is giving it another go.
But Kincaid said he isn't reopening the gallery in a new location for financial or personal reasons, though he's looking forward to bringing other artists who occupy his experimental, contemporary world to town.
"The artwork is the thing that's important and hopefully always will be," Kincaid said.
The artist-turned-gallery-owner is staying true to that philosophy with Holiday Forever's first show since reopening, "Swarm's Grip." Rather than exercise complete control over who comes to show at the new space, Kincaid has decided to employ the same unique model he did at the gallery's former location. He invites one artist to show, usually a friend who shares an artistic affinity or interest, and asks them to invite a friend to join them.
For "Swarm's Grip," Kincaid asked Suzanna Zak, a Connecticut artist who recently graduated with her master's degree from Yale University, to show her work. Zak asked her friend Lauren Quin, a Los Angeles artist who also graduated from Yale, to join her.
The two will join Kincaid for an opening reception set to run from 7 to 10 p.m. Friday, a sort of after-party for the Jackson Hole Fall Arts Festival's Palates and Palettes Gallery Walk.
For Kincaid, inviting one artist to invite a friend gives him some control over who comes, but also abdicates responsibility, adding a bit of welcome uncertainty into the mix.
"That's part of the fun is that I get to choose what I think is important," Kincaid said. "And giving up half of the control over who comes is also part of it. I don't entirely choose. So I get to be surprised and confused and all the things that come along with learning about new work."
Zak primarily works in sculpture, often infused with photographs. Quin is a painter who usually works through abstraction. And though they might seem like an odd pair — their work is extremely different at first glance — they met at Yale and have been friends since.
"Lauren is the person I've been in dialogue with about my art most frequently," Zak said.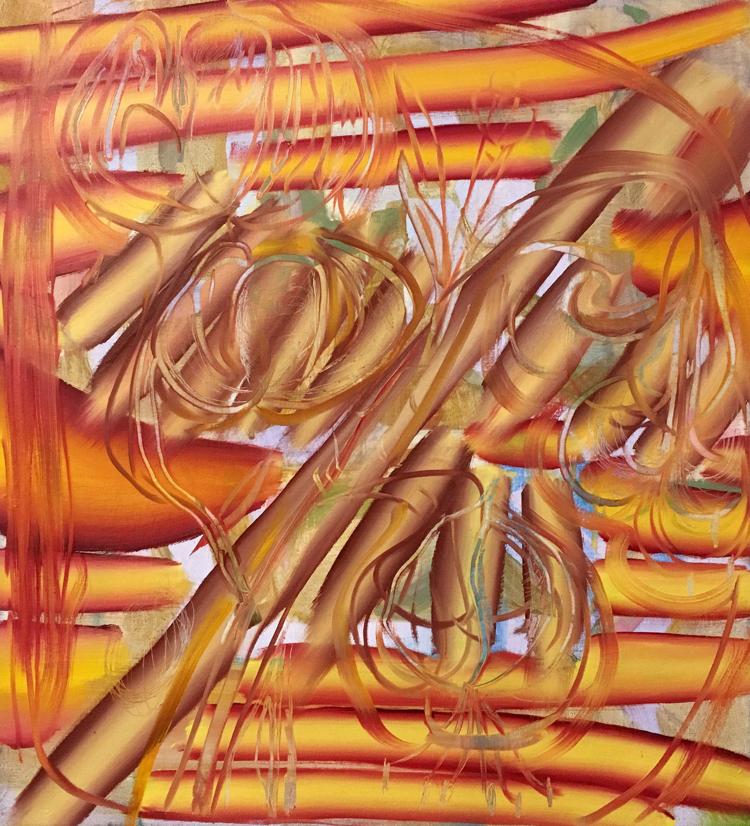 When Kincaid extended her the invite, she immediately thought of her grad school friend. For the show the two continued their dialogue.
Zak sent Quin a group of photographs that she planned to use as a jumping off point for her work. The pictures she chose were intentionally inspired by Quin's "vision within her painting."
"I feel like we've tried to continue off of Andy's initial chain reaction of friendship and exchange," Zak said.
"Suzie and I have been having these conversations in depth for maybe two, two and a half years now, getting to know each other's practices," she said. She has taught Zak a bit about painting and Zak has taught her about photography and sculpturing, resulting in the "bridge between the two" that will be on display at Holiday Forever.
Quin said studying Zak's photos got her thinking about how varying degrees of focus can alter perception. It also led her to incorporate more imagery than she usually does — images of hands holding things, flowers, fields and the like — into her work.
Zak found a different source of inspiration in Quin's work: abstraction. That led her to take "bigger leaps" with her photography, which she described as a previously "algorithmic" process.
"Beginning to have these conversations with someone who's very well versed in color and abstraction helped me to take a dramatic shift or U-turn in that process," Zak said.
And while they've influenced each other's work for "Swarm's Grip," the two have also found a common theme in their work: moments of accidental discovery, like when you're foraging for mushrooms and catch a glimpse of a lurking chanterelle in the corner of your vision.
"I'm guiding towards that discovery, and I think that's something we've definitely shared," Quin said, "even through the way we go out hunting for shared imagery and points of access between the two of us."
And, for the two artists, that process of back and forth has been more than just a sharing of best practices. Like Kincaid's philosophy in opening the gallery, it's a bit of an abdication of control and an opening of themselves to another person.
"I've worked with other people before, but I don't think as explicitly," Zak said. "A lot of this work I end up feeling like it's under the influence of Lauren."
"I feel like I've been making gifts" for Zak, she said.
"I think of a lot of art as sometimes being made as a gift, even if you don't end up giving it to that person," she said. "You sometimes make a work with someone in mind and this has been sort of like an extreme durational exercise in this process."
The two aren't quite sure if they're going to give each other one of their pieces at the end of the show, but it's a possibility.
"It sounds like that would be the extent," Zak said.