Jackson Hole painter Kathryn Mapes Turner recalls from her childhood a walk near the Snake River with her father, John Turner, an ornithologist, when they spotted a killdeer faking a broken wing.
John Turner knew killdeer often feigned injury to lure predators away from where they had laid their eggs on the ground, camouflaged among stones. Together, careful to not disturb the birds, the father and daughter hunted for a glimpse of the eggs, almost missing them because of how perfectly they blended in with the landscape.
It is a favorite memory for the artist, and it inspired one of the 15 new paintings she created on a commission from Jackson Hole Public Art and St. John's Health Foundation to hang permanently in Sage Living, the new long-term nursing care facility at St. John's Health.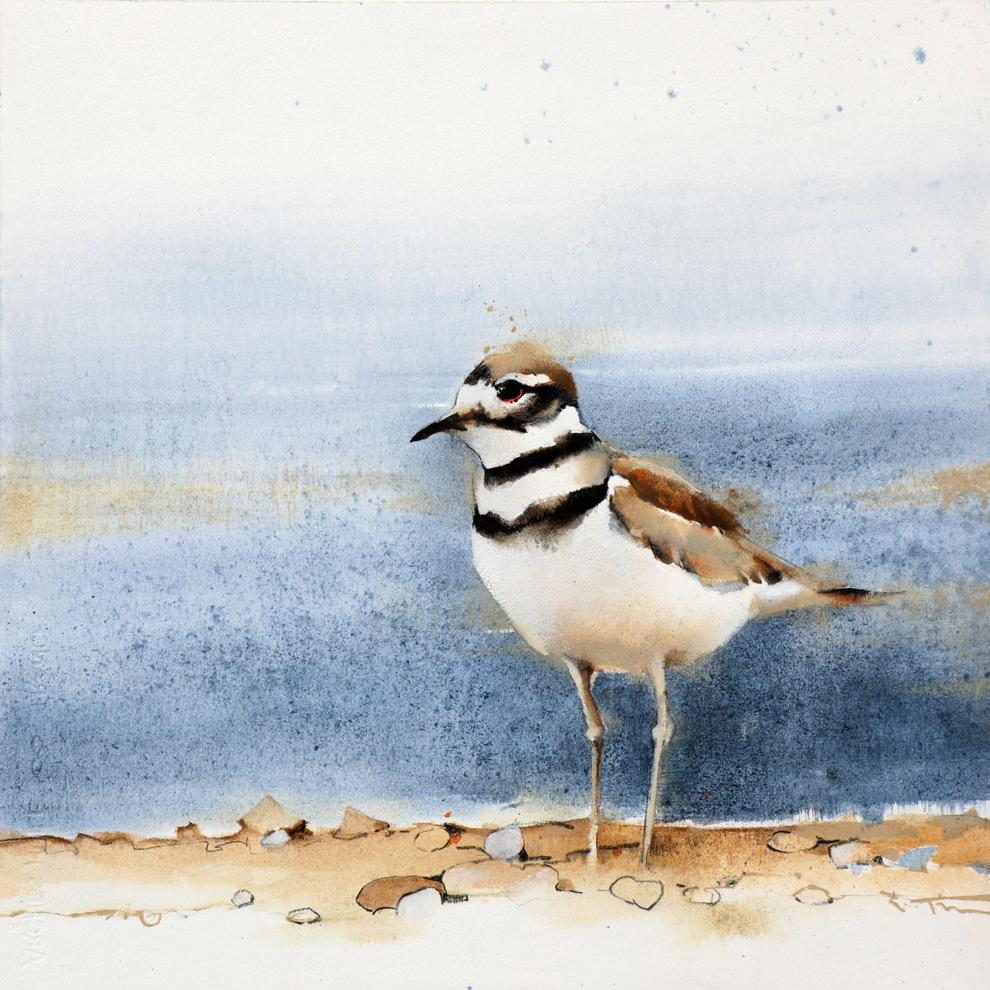 For the rest of this week, however, the exhibit, "What Owns the Sky," will hang at Turner Fine Art, open from 10 a.m. to 5 p.m. at 545 N. Cache St., where Turner will be on hand Saturday to answer questions or talk about the exhibit with the public.
"My focus and intention and goal was to create pieces that make people smile and feel colorful and expansive and just give happy feelings," Turner said. "The ability to fly inspires us and fills us with wonder."
The 15 paintings capture birds found in the Greater Yellowstone Ecosystem, ranging from hummingbirds to 30-pound trumpeter swans. Each bird is painted on its own, but the paintings, all the same size, work together as a whole, like an ecosystem, Turner said.
"What I was blown away with while working on this project was the amount of diversity you find in the bird world," she said. "That level of diversity is really delightful."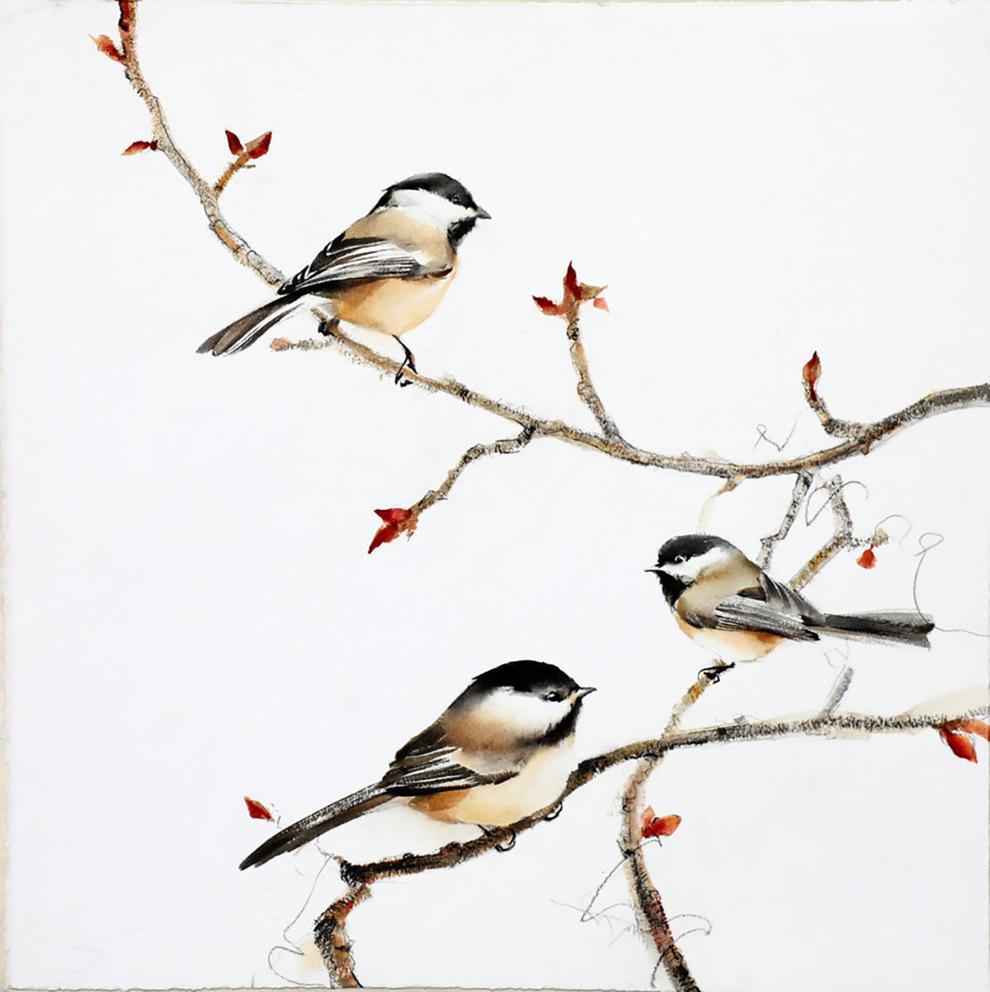 The variety of bird species in the area is "an artist's dream," Turner said, providing diverse subject matter that allowed her to experiment with a variety of designs, colors and paint applications. She focused on colorful species, rendering them in oil on rag paper, a relatively new medium for Turner that appeals to her love of watercolor but provides the richness of colors and feeling of permanence of oil paintings.
The commission provided Turner a chance to stretch as an artist, she said. As a wildlife painter, she is known for her soft edges and muted palettes. In contrast, her bird series is "big and bold and really playful and fun and surprising," she said.
Growing up with an ornithologist for a father, Turner didn't have much of a choice in becoming a bird lover, she said. Her father studied the raptors of the Snake River corridor and rehabilitated injured or sick birds. There were often golden and bald eagles receiving his care in the family backyard.
Turner wanted the series to reflect her own love of birds and the natural world that her father helped instill. At the start of the project Turner sat down with her bird books and began to research which species would make good subjects. She wanted the series to include birds tied to her memories of growing up in the area. As in those memories, her father was by her side for the five months she spent working on the collection.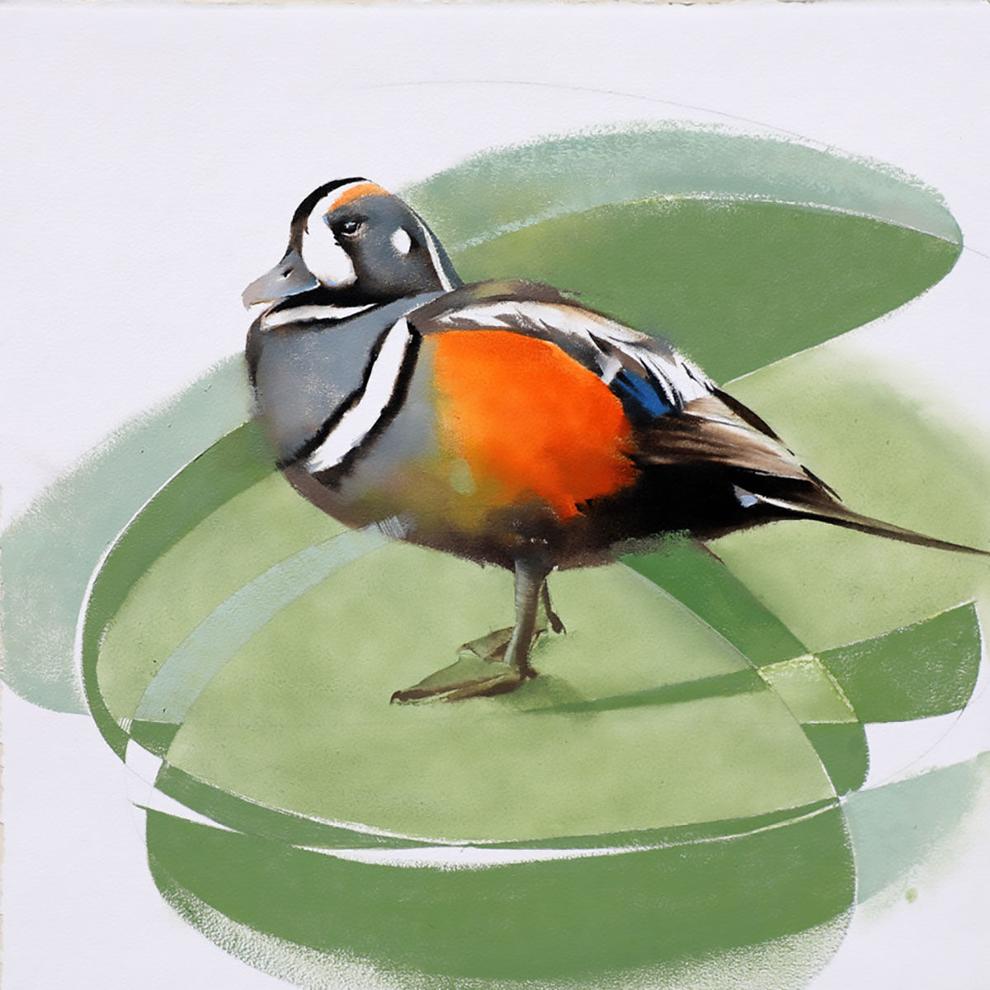 "He stuck with me bird by bird and wanted to know what was next and gave me plenty of unsolicited advice," she said.
He even suggested that one should be a golden eagle, a request with which Turner full-heartedly agreed.
It was part of the experience that made the series of paintings, which she sees as a "legacy project," so fulfilling, she said, created with passion and joy that Turner hopes translates through the paintings to the viewers.