As the valley's snow melts into slush, downtown gallery Tayloe Piggott is centering its springtime shows on abstraction's relationship with the natural world and the people who occupy it.
Artist Bibi van der Velden creates wonder alongside her mother, Michèle Deiters. The pair, known as BibiMichèle, started putting their heads together and crafting works of art when a friend asked them to create a piece for his sculpture garden in France.
"My earliest memories were of watching my mother work," van der Velden says of her mother the collaborators' website. "There wasn't an idea or project that she didn't involve me in."
"Bibi's enthusiasm fueled me," Deiters is quoted saying of her daughter.
For the next month Taylor Piggott Gallery puts this mother-daughter relationship on display with the exhibition "Confronting Time," a testament to time's influence on the physical and mental human condition.
"Time is an illusion, but a real challenge of everyday life," Deiters said on the gallery website. "This body of work represents this conflict."
The star of the show, and their first work together, is a high-polished, 550-pound, poured stainless steel breast. With its mirror finish, The Tit reflects its surroundings, inviting viewers to question the body's place in nature.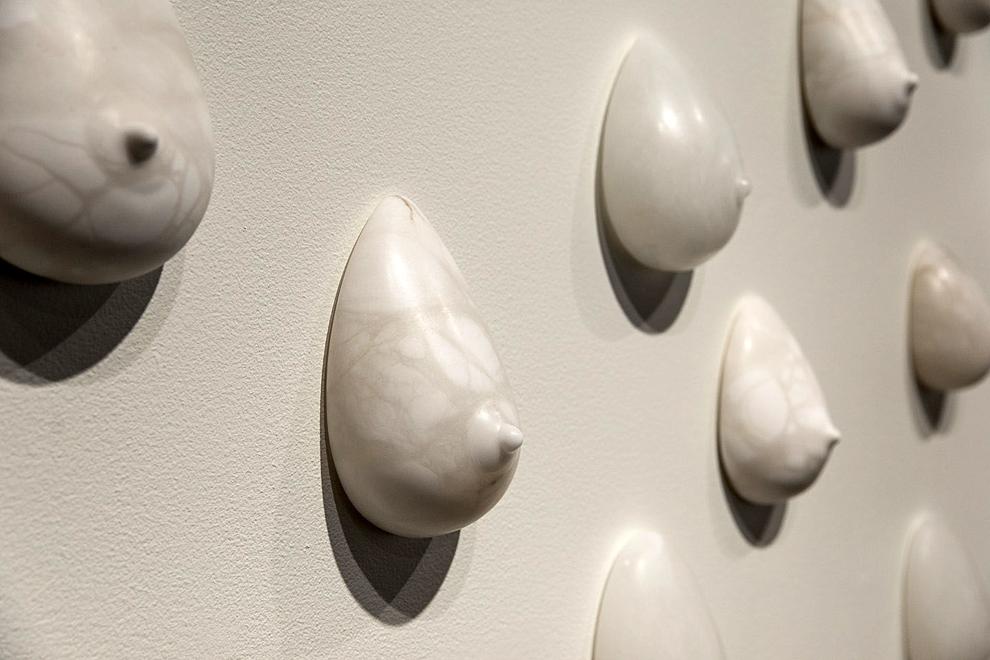 "For us, it was a way of connecting heaven and earth," van der Velden said online.
The sculpture was flown in from North Holland for display in the valley.
Putting van der Velden's passion for jewelry craftsmanship to use, the pair also created accompanying smaller works of art — body parts cast in bronze, brass and alabaster — that also can be seen at Tayloe Piggott.
Surrounding BibiMichèle's work, lining Tayloe Piggott's back wall and gallery hallway, Japanese photographer Tomohiro Muda's collection "Mizu," Japanese for "water," encapsulates the dimensionality of nature.
"It is all speaking back to this elemental idea of water and the environment outside of Tokyo, where Tomohiro took these images," gallery director Maya Frodeman said.
Muda has traveled far and wide to capture the natural world and its inhabitants through his lens, most notably photographing Sherpas in the Himalayas.
"Muda's atmospheric depictions of the seemingly omnipresent yet also fragile liquid reflect an individual aesthetic that conforms to international trends in fine-art photography and builds on traditional Japanese sensitivity to mankind's environment," a press release on Tayloe Piggott's website said.
"Mizu" is the first of five exhibitions with which Muda plans to capture the five elements: water, earth, wind, sky and fire. The movement stilled in Muda's images is dynamic, prompting the streams and waterfalls frozen in time to jump off the gallery walls.
Finally, Tayloe Piggott's "Innovations in Paper" is a group exhibition featuring Jacob Hashimoto, Celia Gerard, Kyoko Ibe, Chris Lehrecke, Rakuko Naito, Enrique Martínez Celaya, Jane Rosen and Fiona Waterstreet.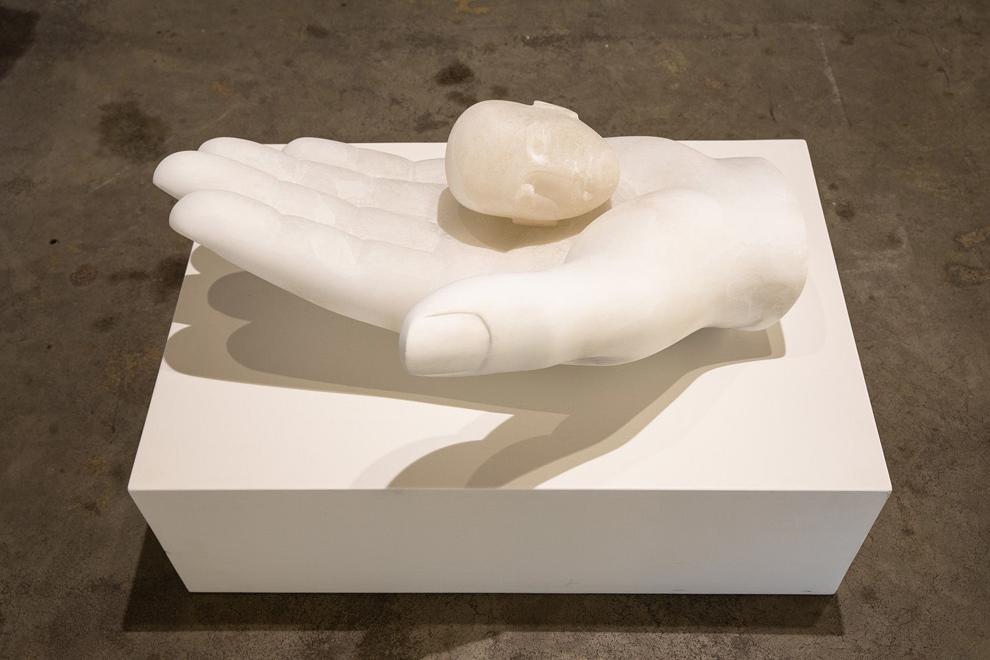 Printing and papermaking has been around for thousands of years. The artists in "Innovations of Paper" acknowledge how the art form is steeped in tradition while adding their own modernity and cutting-edge flair.
Colorado-born and -raised Jacob Hashimoto, now based in New York City, is just one of the artists pioneering new printing techniques.
"Hashimoto creates layered compositions referencing video games, virtual environments and cosmology, while also remaining deeply rooted in art historical traditions, notably landscape-based abstraction, modernism and handcraft," according to the gallery website.
Hashimoto's works are printed at Mixografía Studio in Los Angeles, which pioneered 3-dimensional printing at the tail end of the 20th century, Frodeman said.
"These works by Jacob are really bizarre because they look like string and all sorts of 3-D material, but it is in fact all paper," Frodeman said. "Each artist here is really working with paper in a kind of unique and monumental way."