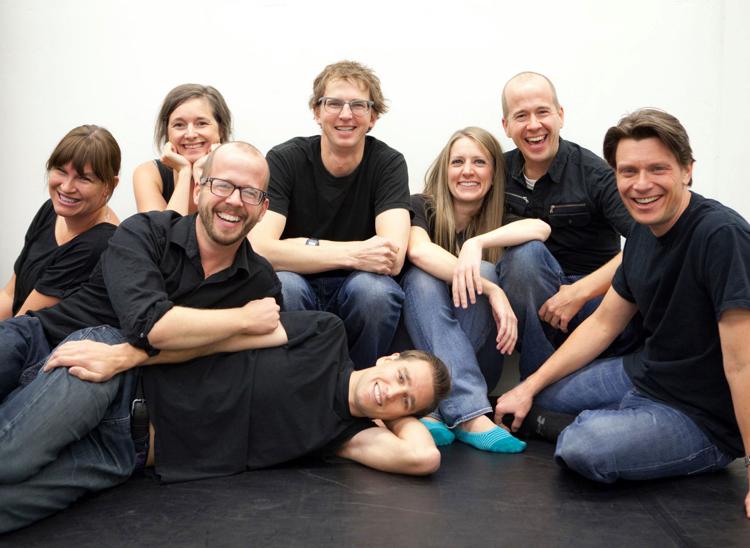 You might ask yourself: After nine years of shows is it really still improv?
Yes, because members of the Laff Staff base each show off of the unique audience who take a seat before them.
The eight comedians have the breadth of experience of seasoned professionals and the playfulness of golden retrievers. After years of onstage antics they are simply simpatico, and they know the Jackson crowd all too well. They may have to compete with Katie Burrell (see page 7) for comedy-goers on Friday night, but Saturday they're the only game in town.
Both improv shows start at 8 p.m., and tickets cost $13.
Once you identify something about yourself, you start to see it everywhere. That, of course, doesn't mean it wasn't there all along.
From 6 to 8 p.m. Thursday, Womentum will host Carrie Kirkpatrick, a certified narrative enneagram teacher, for an introduction to enneagram workshop for anyone over the age of 18 in the classroom at Christie's Jackson Hole Real Estate Associates.
The event will include facilitation, personal work and discussion.
Are you an idealistic reformer, caring helper, driven achiever, dramatic individualist, perceptive investigator, committed loyalist, spontaneous enthusiast, dominating challenger or easygoing peacemaker? The enneagram test will tell you.
Since its opening day in 2016, Vertical Harvest has been growing microgreens, giving opportunities to people with different abilities through its nonprofit, Cultivate, and setting an example of urban agriculture.
This Friday Vertical Harvest will continue its "First Fridays" series with "microtours" of the greenhouse and samples from the local company Bear Root Bitters from 5 to 7 p.m.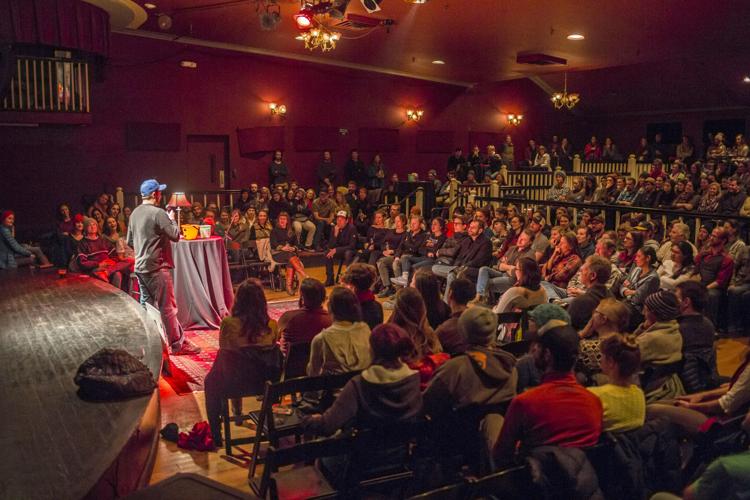 Jeff Moran seems to be on the mic just about everywhere these days, but it all started at the Pink Garter Theatre for the Cabin Fever Story Slam Series.
This week he will once again share a hard-hitting or witty personal anecdote (how many does this guy have?), poke fun at crowd members and refuse to read the crudest iterations of the audience's "fill- in-the-blank Mad Libs."
With this week's theme, "fame," the stories are sure to include some celebrity encounters and local notoriety. Who knows, maybe Kanye West will make it out. The show is free and goes from 7 to 9 p.m.
Aaron Blatt is a professional sports and advertising photographer from Oregon. He has a profound connection to Jackson and will be displaying some of the work he shot locally at the Center for the Arts during the Arc'teryx Backcountry Academy (turn to page 8 for more Academy events).
"I always come back. ... I come at the beginning of the winter with my crews to battle the short days and frigid temps to reap the beauty of the early season light," Blatt said in his artist's statement.
The exhibit opening will be held from 4 to 9 p.m. Friday.
Briggs shares big descent
Almost 50 years ago, Bill Briggs became the first person to descend the Grand Teton on a pair of skis. In the decades since many others have repeated the feat, even a few youngsters in their mid-teens, but legend and reverence still surround the first descent — back when no one knew where to go and coats were still made out of wool.
Briggs will share his story of the first descent following Katie Burrell's "Dream Job" at 8:40 p.m. Friday at the Center for the Arts. Tickets to the entire evening are $18.
In a community where massive pickup trucks line the street with bumper stickers that warn "There is no planet B," many people struggle with the inherent hypocrisy of being a climate advocate and burning fossil fuels to sustain outdoor hobbies.
In his film "Electric Greg," endurance athlete Greg Hill aimed to shed light on this issue by climbing 100 peaks without burning any fossil fuels. "Electric Greg" will show at the Center for the Arts at 9 p.m., following Bill Briggs' presentation about his pioneering Grand Teton descent.