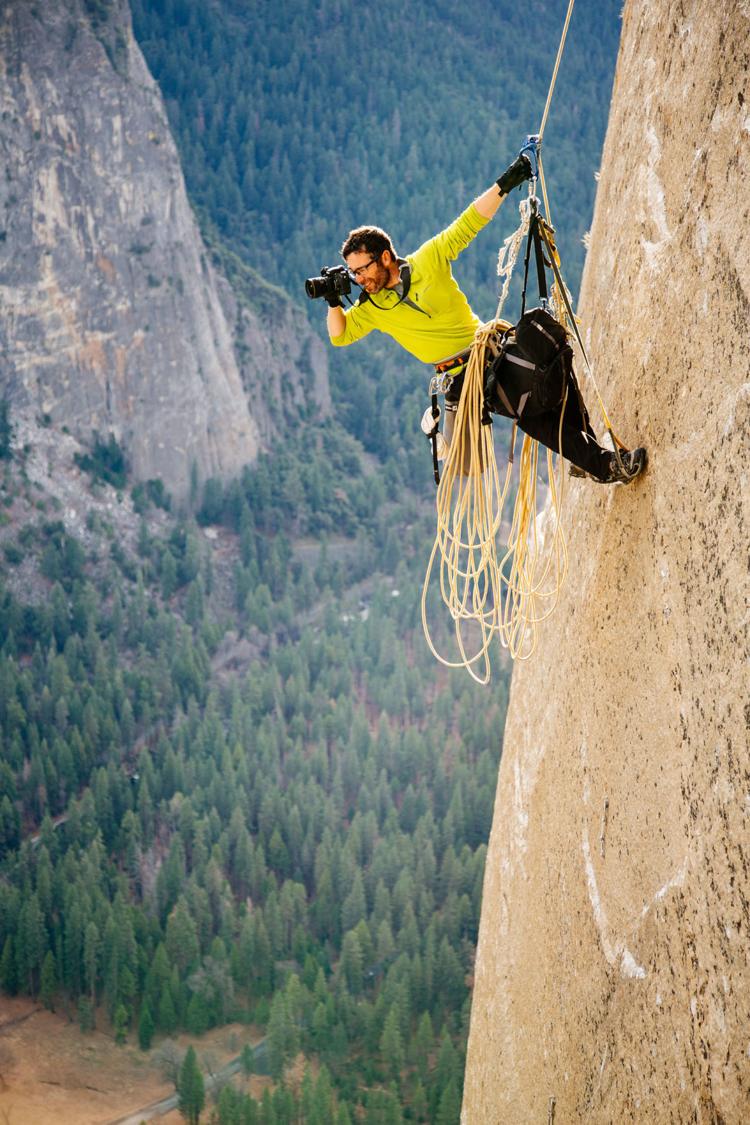 On the precipice of diving into a Mexican cenote, Corey Rich found himself in over his head.
It wasn't that "The Dawn Wall" cinematographer was uncomfortable with risk. One of the shots that kicked off his career was of climber Kevin Gallagher dangling hundreds of feet in the air while setting the El Gavilan route on Mexico's now infamous wall, El Potrero Chico.
As his career got rolling, Rich, who will speak on Jan. 16 as part of Teton County Library's Mountain Story series, continued to refine his sweet spot: hanging from some of the biggest walls in the world to shoot some of the world's best rock climbers.
He branched out as well, shooting some of the best skiers in the world — at least one of whom was naked — dangling over waterfalls to shoot kayaker Dane Jackson and surviving a minor plane crash only to drop $15,000 worth of camera gear in the South Pacific days later.
But cave diving was different.
Cave divers aren't sure how far into the natural, water-filled sinkholes they'll be able to go, so they stash spare dive tanks and lights on their route in. Cenotes' bedrock also frequently collapses, so you have to be careful not to stir up silt, lest it cloud your vision of the way out. And, to top it all off, Robbie Schmitter — Rich called him "the Michael Jordan of cave diving" — seemed to have endless tales of near-death experiences that he shared the night before the dive.
Rich, who had grown up scuba diving, which is dangerous, but a far cry from cave diving, turned to Schmitter. He put it the only way he knew how: in climbing lingo.
"Robbie, you're like a 5.14-plus cave diver. I'm a 5.7 cave diver," Rich recalled saying. "I spend time in crazy places. I'm good under pressure. Don't let me die."
The shot went well enough, but Rich didn't get rolls and rolls of photographs like he had intended to.
"I think I made one nice photo," he said.
On Jan. 16, Rich will unroll more stories, exploring how he composed the shots that have come to define his career. And though his photographer of diver Bil Phillips in the Tulum, Mexico, cenote might not be his most famous — it's hard to say what is, though his early shots of Chris Sharma bouldering seaside in Santa Cruz, California, and Rikki Ishoy climbing in a bikini in Bishop, California, are up there — there's more stories where that came from.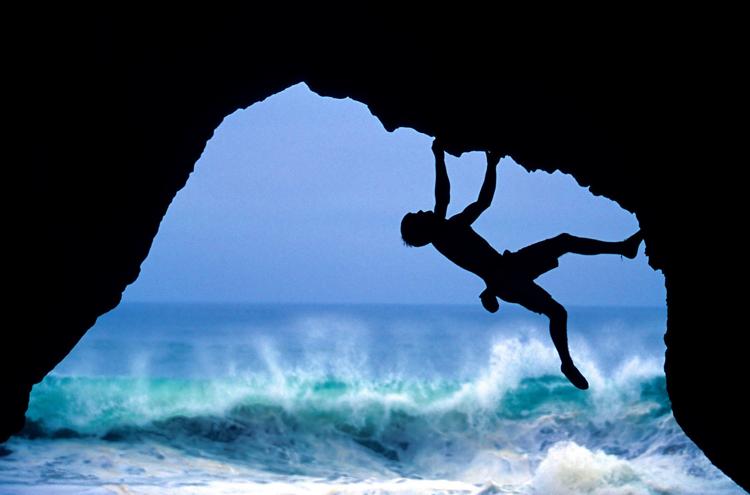 Over the years Rich has shot everyone from Bear Grylls to Alex Honnold to Lynn Hill, all while seeking adventure wherever he can find it. Frequently, that's wherever one his clients sends him. Nikon, Sports Illustrated, Patagonia and the Discovery Channel have all made the list.
And now, almost two decades after Rich's shot of Gallagher graced the front cover of The Economist, the adventure photographer is still at it. Though he credits a lot of his early success to "winging it," something he's come to understand as a willingness to grapple with uncertainty, he tells people interested in getting into his line of work that being successful comes down to three things.
You need raw talent, a lot of passion (Rich defines it as "the willingness to work really, really damn hard all the time, 12 or 14 or 18 hours a day for 20 years") and one other critical thing.
"It really helps if you're not an asshole," Rich said. "Some raw talent, a lot of passion and be a good person — all three are equally as important, but that's it. That's the formula."
It also helps to have a deep-seated love for adventure. Rich's adventurous spirit has not waned even as he's grown older and become the father of a 6-year-old daughter, Leila, with his wife, Marina.
"I think I get even more joy out of being outside on an adventure today than I did 20 years ago," Rich said, noting that he still gets out to climb, camera-free, when he can.
Like Klaus Obermeyer and Fred Beckey, who skied and climbed well into what other people would consider "old age," the younger adventure photographer doesn't see an end in sight.
"This is a career, frankly, that I can do into my 70s," he said. "I hope I'm just as excited to go skiing and climbing when I'm 60, 70, 80 as I am now."
Corey Rich's photo book turned memoir, "Stories Behind The Images," is available for checkout at Teton County Library.