Old Bill's Fun Run is in full swing — virtually — for the 25th anniversary of the event that has so far generated nearly $200 million for participating nonprofits.
Like last year, the usual in-person fun run-walk has been canceled due to rising COVID-19 cases, but nonprofits can count on other activities from Countdown Week to the Old Bill's Scavenger Hunt to help generate money and participate through socially distanced gatherings in their offices, outside or over the internet.
But a virtual celebration doesn't mean local organizations will get less support: Last year, under similar conditions, the community's nonprofits garnered 24,000 gifts from 4,349 donors, totaling a record $15,314,287.
It's possible, maybe even likely, that this year's fundraiser could surpass last year's in terms of donations.
"That's the goal," said Suzanne Rees, the Community Foundation of Jackson Hole's Old Bill's and special projects coordinator. "We're seeing a lot more engagement from nonprofits. Everyone gets the ways to engage with each other virtually."
During Countdown Week, which started Monday and continues through Friday, the Community Foundation encourages nonprofit staff and leaders to plan a creative display at their offices, an interactive activity inspired by their mission, a costume rally or other activities.
Whatever activities organizations choose, the Community Foundation will capture and share it on social media.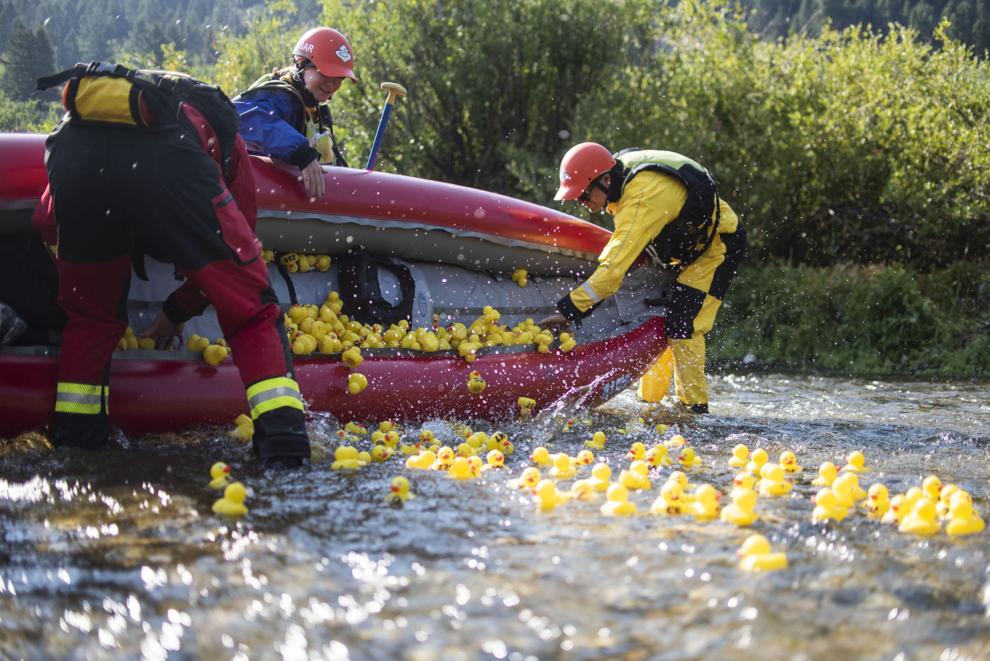 Additionally, instead of the in-person fun run, Old Bill's organizers will publish different running routes ranging from 5 to 10 kilometers that participants can do alone or in small groups.
And while the traditional mass run and nonprofit festival won't be taking place on Town Square, the Community Foundation has put together an Old Bill's Scavenger Hunt throughout downtown Jackson. Put together a team of staff, volunteers or friends and register at OldBills.org to participate. Clues will be emailed to each team at 9 a.m. Saturday, will be posted online at OldBills.org, and be available to pick up on the Community Foundation front porch at 245 E. Simpson Ave. Answers must be turned in by noon that day on the Community Foundation front porch to qualify for raffle and winning grants.
The usual run was initially planned in a revised setting because of COVID-19 risks, but a further surge that drove Teton County's risk level up to red, or high, rendered any form of a large in-person run unsafe, the foundation stated. The COVID-19 risk level of red means the county now recommends that people socialize virtually, avoid crowded spaces, limit travel and reduce their number of errands.
Regardless, based on last year's experience and faith in the community, organizers say the 25th anniversary of the event will be as good as it ever was.
"The spirit of Old Bill's is powerful," said Laurie Andrews, the president of the Community Foundation, "and I know we can take care of each other, celebrate the 25th anniversary, and make this year spectacular."